A life of travel.
Does that not just sound like the perfect life to lead? If you're saying no, then you obviously haven't travelled properly just yet! It really is so exgillerating to be able to hop on a plane and go whereever you want to go in the world. But, we know that the one thing stopping you is probably going to be that you don't have the time, money, or you have big commitments that you probably just can't drop at the click of a finger. Well, we're not trying to tell you to pack up your things and go for good. We're trying to tell you that if you make a few simple life adjustments, and if you do a lot of planning, you can easily go travelling twice or three times a year. Considering some people are lucky to go even once or twice a year, we think you should make the most of every opportunity you get by following this article. Travel definitely is freeing, and if you go somewhere a few times a year, it gives you a break from the daily grind that we all hate so much. Even if you're just doing a city break once or twice a year, at least you're getting away from the same things that you're seeing day in day out. So, whether you're single, in a relationship, or have a family, here's how we think you can live a life of travel, and love yourself whilst doing it.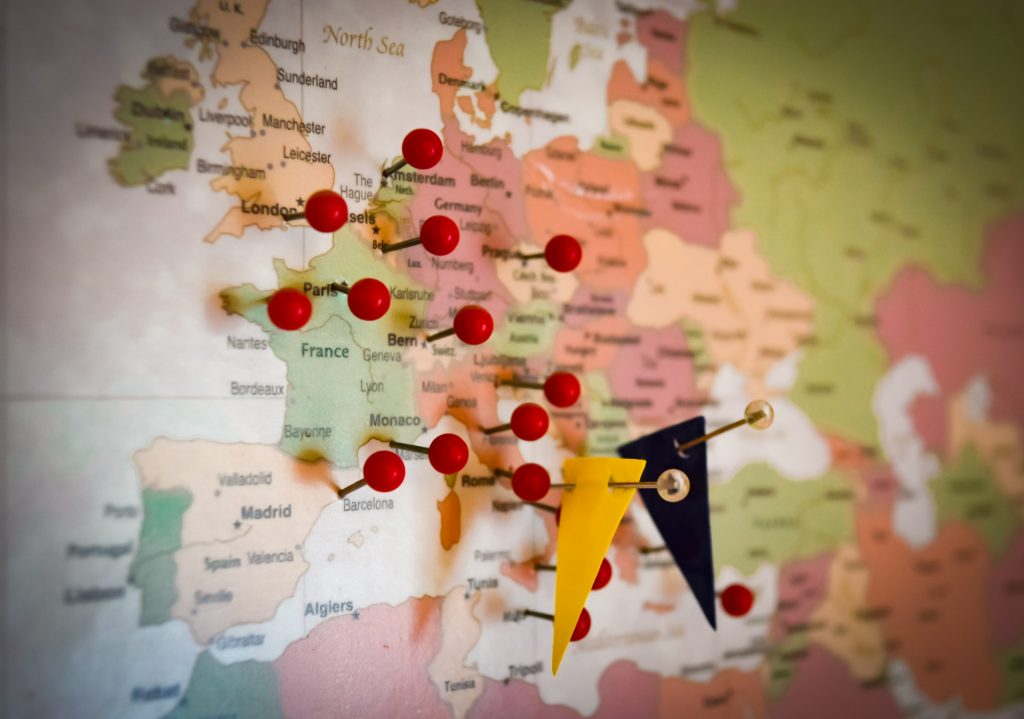 Finding The Means To Do So
Finding the means to do so is so important if you want to make sure you can keep going travelling time and time again. So, if you're worried about money, or even commitments, let us solve them for you. So, money. A big one for most of you. You might find yourself scraping the barrel half way through every month, so how are you ever going to afford to travel!? Well, first things first, you need to stop being the outrageous spender that you are at the minute. A little money lesson here. If you're someone who spends most of their wages in the first two weeks on food, drinks, and clothes to treat yourself, then it's no wonder that you're thinking you'll never be able to afford one holiday a year, let alone a few. So, you first of all need to curb your spending habits to make sure you can afford a little something each year. If you're always buying food out at restaurants, or ordering in, switch to making your own meals. Cut back on going out and doing what you want, and create a holiday savings jar. Before you know it you'll have enough to book a weeks holiday package. Then all you need is another two paydays worth of saving to get some spending money, and you're on your way. Holiday's really aren't as expensive as people make out, especially if you go all inclusive and stick to the all inclusive!
Secondly, you need to make sure that you're finding the time to go out of work, and if you have a family, finding the time to take your family. Although it is frowned upon by lots of schools, taking your kids out during term time is actually not as bad as you think whilst they're young. Even as they get older, as long as they're only missing one week at the end of the month, it really won't harm their studies. All they do is watch films, colour, and socialise. It isn't like school would usually be in normal term time. Then, as for you with work, just make sure you're booking off the time well in advance. If you've got no holiday days left, be prepared to lose a bit of pay whilst on your travels. Or, you could see if your company will allow you to work over!
Finding A Love For Travel
If you want a life full of travel, you're going to have to find a love for travel. Some people just find it all too much to plan, save, and do. So they don't even try and explore the world. But when there's just so much to see and do out there, we just can't help but think that a life would be wasted if it was not spent exploring the world. So, make sure you're thinking about what type of holiday you might actually like. It might just be that you haven't found your style of travel. If you hate flying, and that's the reason you haven't been going, then why not think about going on a cruise. Cruises are amazing, they're all inclusive, and they allow you to see the world all from the comfort of the ground. If it's the fact that you've only ever been dragged to a beach holiday, and you can't stand lying around and not doing anything, then think about going on a city break. City breaks are actually so much fun, as there's so much history and culture to experience through them. You might also like an icy adventure holiday filled with skiing, warm chalets, and amazing food. So don't just limit yourself to not going on holiday because you don't particularly like beach holidays. Spread your wings, and find your love of travel through different holidays!
Getting Over A Fear Of Travel
So, a lot of people won't travel because they simply don't like flying. We have discussed how you can get around this by going on a cruise, but even some cruises require you to fly to the destination starting point to get on the ship. So, if you want to get over your fear of flying, you have to learn to relax. Each year, flying is getting safer and safer. In fact, 2017 was the safest year in air transport ever recorded, and 2018 is set to knock it out the park. There's a one in 9 million chance that you could be involved in an accident, and that's not even a fatal one. So, don't panic, and learn to relax, because flying really should be an enjoyable experience. Getting some sleep is really important if you want to start your holiday right. There's nothing worse than getting to your intended destination, and feeling so sluggish because you couldn't sleep on the plane. Mattress Advisor's guide is great for tips for sleeping on a plane. A full belly and a few drinks later, and we think you'll fall to sleep with ease in no time! If you don't mind flying, you just don't like the thought of being in a strange country, then you definitely need to get over that. All the countries that you could possibly visit are more than happy to welcome you. You're bringing their country money, their homes food, and filling theirs lives with work they wouldn't usually have. So, you'll soon find that most people you meet abroad will make you feel so welcome, and the safety is always high. Just make sure you're checking with FCO to make sure there are no travel advisories.
Finding The Perfect Destinations
Finding the perfect destination is not hard to do. All you need to do is get out your phone, and get looking through some blogs. Blogs are a great way of finding out what a country is really like. You'll be able to get first hand reviews of people who have been there, and have had different experiences there. Take a Bali blog for example, you could find hundreds of them and each person will have had a different experience whilst they're there. Looking on Google to make sure there are plenty of things to do is also really important. You don't want to turn up to a country and find that there's absolutely nothing to do, it would be a travellers worst nightmare. But, then again, you might be looking for a bit of the quiet life, and we know that some destinations will give you just that. Take Santorini as an example. It's a relatively quiet country, with just the views and a bit of history to keep you company!
The Best Times Of Year To Go
It all depends on where you're looking to go, and what you're looking to do whilst you're there. If you want to go on a summer holiday, then the best months to go are May through to October for the Mediterranean. Countries such as Australia obviously have hot summers, but that might be a bit far flung for you. If you're looking to go for an icy holiday, Iceland is best to go at Christmas time. Not only will you have that magical Christmas vibe that we know a lot of you will love, but you'll also have to beauty of everything still being open. Bear in mind, there is only a few hours of sunlight a day however! Generally, going in school time is always going to be cheaper as well.