Owning a car is one of the great pleasures of life. The freedom of the road, more specifically – the freedom of the American road, is hard to put into words. Who doesn't love a great road trip anyway? America is blessed with some of the planet's most iconic landmarks, monuments, and statues. Museums, art galleries, historical buildings, and sites…and we've not even started on our national parks yet.
So, how do you mean to get to all of these places? If you said "business class" – then stop reading immediately. Or rather, continue reading and cancel that flight without a second thought. We've all become far too comfortable hopping on a 30-minute flight that we could do epically in a little over 4 hours on the road.
And how do we do these awesome journeys we hear you ask? Well, in our favorite cars, of course – and how do we keep those journeys memorable for all the right reasons?
By ensuring that our cars are kept in tip-top condition. But sure – not everyone is wired that way or has the aptitude to know which parts of our cars are the most important or the most necessary to keep in top condition. But that, is after all, why you have us. We're going to give you a few solid tips to follow that will help you keep your four wheels on the road – and out of the shop.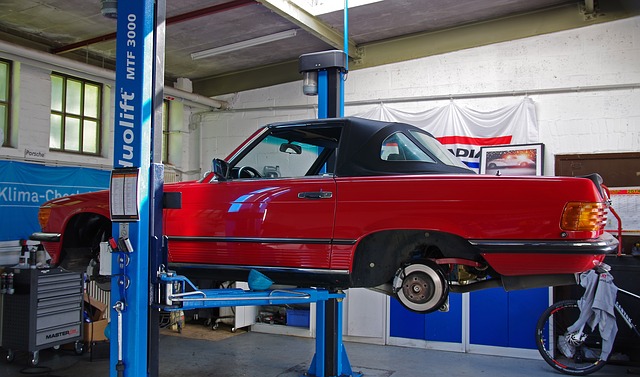 YOUR TIRES MATTER
Yes, you need to keep your engine working properly. Yes, you need to have all the oils and liquids regularly checked and changed, but the one area that most of us neglect far too often – and with potentially dire consequences, is the state of tires.
You have to know the recommended tire pressure for your car and model and the manufacturer's guidelines will help you along here. Ensuring that your tires are filled correctly and to the right pressure will help you get the best fuel consumption out of your car and reduce wear and tear on your tires.
A tire that is not pumped up correctly is a hazard that can be really dangerous to you and your car, so take this seriously and remember that generally, you'll need to change out your tires every 5,000 – 10,000 miles.
OIL CHANGES
As mentioned before, the fluids are super important and so they're cracking the #2 spot on our list. Keeping a solid routine that involves changing your car's oil is super important to keep that engine running in racetrack condition. Refer to your owner's manual for guidance on when to change your car's oil, what type of oil to use and it also wouldn't hurt to learn how to do it – yourself.
We're all about keeping yourself independent and empowered, so learning a skill like this can be useful, save you some money, and leave you feeling a lot more confident about your abilities on the road.
Just remember to learn how to dispose of the oil correctly and in line with local regulations and laws, or you could land up in hot water.
TEST YOUR LIGHTS AND CHECK FOR BRIGHTNESS
Your headlights can be a matter of life and death, with no hyperbole at all. Never mind your personal safety, you also need to contend with local laws where faulty bulbs can earn you a ticket. If you have flashing lights or lights that suddenly change in intensity while driving or at night, you may need to get to a specialist to check your lights out.
CHECKING AND REPLACING YOUR WINDSHIELD WIPERS
If you live in areas that are prone to extreme weather conditions, then your wipers will need to be shown some love more regularly than in areas where the climate is more stable. This means that if you have snowy and icy winters, hot and dry summers, or wet and groggy autumns, then you'll want to keep an eye on your wipers.
BELTS AND HOSES (NOT THAT KIND)
Your car's belts and hoses have got to be in good condition at all times. These keep your car running sharply and smartly, reduce your carbon footprint, increase your fuel consumption credentials and obviously keep your car safer.
BRAKE MATTERS 
This part should hardly need any introduction to the world of vehicle maintenance, and yet way too many Americans are involved in all manner of accidents every year because they didn't take the time to check their brakes. While you're driving, be sure and listen out for any strange noises when you brake, vibrations, or increased stopping distances. Whether you're certain you have a braking problem or not, if you even suspect that you do – get it checked out by a professional.
KEEP YOUR INSURANCE SITUATION CURRENT
Not many of us know this, but keeping an eye on our insurance situations is just as important as actually checking our car's maintenance schedule regularly. The better you drive, the more claim-free years you've had and the better condition your car is in, are all factors that could get you a better deal on your insurance.
With a better insurance product, you'll be in a better position to keep an eye on your vehicle's overall condition and when small accidents and 'injuries' happen, you'll have the back
Bayside CDJR can help give you the right advice that you need for choosing the car that makes the most sense for your family, and how to keep that car in the best possible condition besides.
It is important to keep your car buying plans within your budget plans. Check to see if there are any maintenance or service offerings on your chosen vehicle and if not, what the costs of regular maintenance and routine services are because there are so many of us who neglect to maintain our vehicles properly because we can't afford to do it – and that's because we overspent, to begin with.
Happy motoring, and safe travels.