You can do a lot of things to make your home safer and more secure. You should do this as soon as you realize you need to, but it's especially important before the holidays, when "porch pirates" may come out of hiding to steal things that delivery drivers have left on your doorstep or in your garden.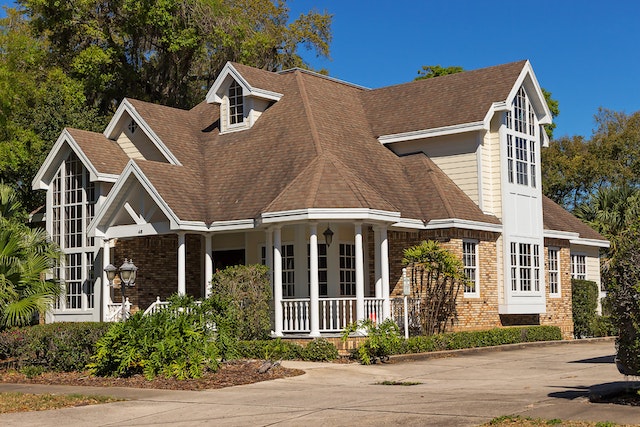 The good news is that you can protect your space in a number of ways, including with expensive home security systems or gadgets and with cheaper, do-it-yourself security gear. We made a short list of the best and easiest things you can do to protect your home and keep thieves away to help you with your home security checklist. Keep reading to find out more.
Install An Alarm System
It's hard to say how many would-be thieves are stopped by home alarm systems. If you look on the Internet, you'll find more than one answer. Some thieves won't bother with security systems. Some people like to compete with certain brands.
But most people who break into homes don't want to be caught, no matter how they feel about alarm systems. So buy a security system, preferably one that sounds an alarm even when it's off. If a burglar thinks you have an alarm, they will probably go to an easier house, even if they know how to turn it off. They don't want to deal with the trouble.
Close The Doors
34% of burglars get into homes through the front door, which is a scary fact to keep in mind. Because of this, you should check your front door (and your back door, too) twice to make sure it is locked. It must be possible to lock, and it must shut all the way. There are other ways to make your door more secure, such as:
If someone else has lived in your home before, change the locks.

Putting a deadbolt on a door

Putting in a camera doorbell

Getting a "smart lock" –

Locksmiths

can help with this

Taking care of the mail slot

Take good care of your windows.

Thieves often get in through windows that were closed but not locked because someone forgot to lock them. Also, the latches on the windows that come with them, especially on older windows, don't always work, and sometimes they don't work at all.
Look At Your Windows 
If you don't like the way your window latches look, you can make them safer by replacing them with ones that need a key. But that's not the end of the story. You can also strengthen the glass with window security film, install window sensors or alarms that go off when the glass breaks, put up window bars and plant thorny bushes under the first-floor windows.
Last but not least, you can get new windows if your old ones make you feel unsafe. For instance, you might choose to have casement windows put in to let in more light and make your home safer.
Ask Your Neighbors To Use Your Drive When You Are Away 
If you're going to be gone for a long time, ask your neighbors if they want to park in your driveway. This makes it hard for burglars who are looking around your house to tell if anyone is there.
This is a great choice because it's free, and most people will be happy to do it. If your neighbors can't help, you can rent out your driveway for a short time to commuters. This can be a good idea if you live near a city center or train station, for example. Even if you don't drive to work, someone will always want to use your driveway.
Install CCTV
Having security cameras is a great way to keep your home safe. If someone breaks into your home, the evidence from your surveillance cameras will help you catch the person and get your things back. The investigation can be helped by knowing how long they were there and how they got there. Because so many homes and businesses have CCTV, you can follow the criminal's steps before and after the crime. The best thing ever The great thing about cameras is that you can keep an eye on your home or family in real time, which is very comforting. Anywhere in the world, you can use your smartphone, laptop, tablet, or PC to watch live events.
The best thing is that technology has advanced to the point where you can buy high-quality cameras that can be used for more than one thing for a fair price. This kind of safety doesn't have to cost a lot of money.
Keep Your Valuables Safe
Some burglars would do research ahead of time on possible targets to make sure they only broke into homes with valuables. So, don't put your valuables in places where thieves can easily see them as they walk by. For example, shut your garage door and don't leave expensive tools or bikes out in the open. Also, don't leave electronics, wallets, jewelry, cash, or other valuables in front of open windows. You could also cover your windows with things like curtains or blinds to keep people from looking in.
Look At Your Garage 
Thieves are more and more likely to break into your home through the garage. Even if they can't get into your house, they're likely to find a lot of valuable things in your garage. Every day, lock both the inside and outside doors of the garage.
On the other hand, the garage door opener could be kept inside the house. So it won't be easy for a thief to take it from your car. If you use a security code to open the garage door, make sure to keep it secret and never enter it in front of anyone, including the doorman, delivery people, or anyone else.
Remove Any Hiding Places 
Trees and bushes may make your house look better from the outside, but they also give burglars a place to hide. Take down any nearby trees or plants that could be used to hide. Instead, choose plants and flowers that are small. If trees are close to your windows, you should either cut them down or make the windows stronger.