RETHINK WATER
The new alternative to Plastic Bottled Water!
Saving our environment one product and one day at a time is what we are all trying to do.  I so support companies who are insistent on saving the planet with packaging that does not hurt the environment or its animals.  So when I came across RETHINK WATER, a reverse osmosis water packaged in a carton composed of 70% paperboard, a renewable resource, made from selectively harvested trees that re-grow naturally I was thrilled to review them.
The water: pristine! 
The cardboard contained is square on the bottom and I LOVED it because I am constantly spilling water!  Great design, great water, great mission statement!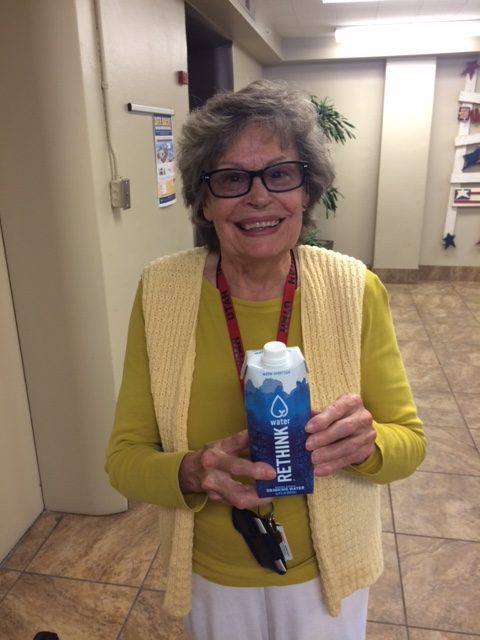 Best of all, the carton is 100% recyclable and is easy to transport on my bike due to the square packaging.
LET'S DO IT! 

Let's do our bit, like RETHINK WATER and save ourselves from plastic containers with a water that sings it is so fresh!
Thanks RETHINK WATER for the free sample!
Ratings are based on a 5-star scale 
Overall: 4.5
Review by Broad "A" 
We received a product to facilitate our review. All opinions are our own
DETAILS
You can find RETHINK WATER at Drink Rethink Water or on Amazon.com