If you are looking to increase the value of your home, perhaps you have a refinance home loan in mind, or maybe you just want to feel out your options for when you decide to sell – here are a few ways that you can upgrade your home, and it's value without a lot of effort.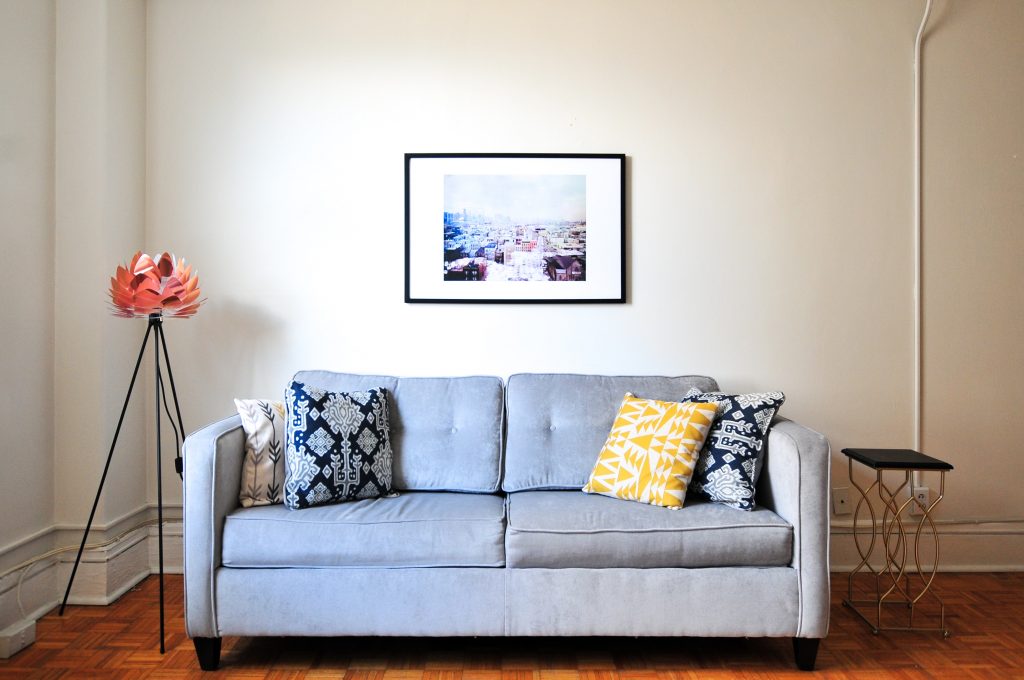 Photo by Naomi Hébert on Unsplash 
Outdoors
The garden makes a big difference in what people feel about a property. If there are a grassy bit and a seated area, this typically pleases both types of people. The idea of a lot of mowing and maintenance isn't everyone's cup of tea. So, the decking or paved area will be a welcome sight. If it happens that the interested party is a keen gardener, then will enjoy seeing a space that they can use. 
Your garden should be well kept, with some exciting features. In general, people need to see themselves in the space to want to buy a house. 
Good Face
The front of your house is what people see first, obviously. So if they are seeing a door with peeling paint, weeds in the flower beds, overgrown grass or poorly kept car space, they aren't going to be interested. Add plants outside the door, lavender and mint are great fragrant options. And, give your door a new lick of paint too. 
Tchotchkes
A small object that is decorative rather than strictly functional; a trinket. "a pig mug and a dozen or so other porcine tchotchkes adorn his office." 
These things don't serve a purpose other than to show that the house has been well loved and memories have been made here. It will typically be photos in beautiful frames, small trinkets that have no real purpose but you know that they are made by children. 
Buyers need to see them and their family, making the home their own. Which is easier to do if there is something to guide them. You don't need to go overboard, but small splashed of love will do wonders. 
Bright & Big
If you have a few smaller rooms, you might consider adding interesting mirrors to them. The mirrors will bounce the light around, and the room will look bigger – without any effort from you. You can check where the best place to put the mirror is based on where the light source is. 
Storage
Most people come with a lot of 'stuff,' and they want to know that they have somewhere to put everything that they own. Placing smart (and cheap) shelving above toilets, in cupboards, and in small nooks in the home, will give them the impression that there is a lot of storage – which they need. 
Scent
The most straightforward way to make someone feel at home is to have the scent of fresh linen placed around the rooms. It makes a difference to how people feel, and if they feel invited and happy, they will view the property in a positive light. Baked goods and lemons also work well.