We received a Box2Bake for review. All opinions are strictly our own.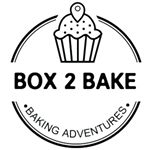 I'm going to preface this by telling you 3 things
I LOVE subscription boxes.
I'm a pretty good cook.
I live alone and tend to make/bake the same things over and over again
Inspiration needed STAT
I've become a boring baker. Actually, I've become a non-baker…because living alone I get this feeling like I don't deserve to fuss in the kitchen for just one. When the grandchildren come over, we tend to do the baking together then, but I've been pulling out the same old chocolate chip cookie recipe for years.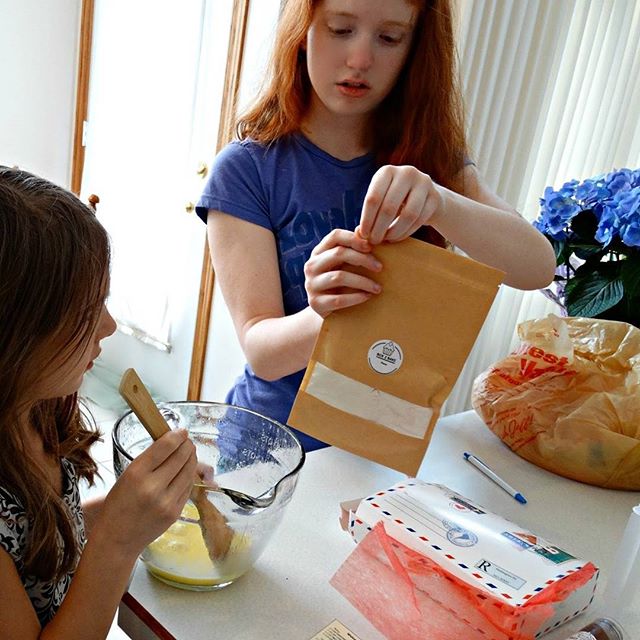 Time for a little exploration
Box2Bake showed up at my door, just when the kids were coming over for a day with grandma. I told them that I had a suprize for them…we were heading to culinary Brazil.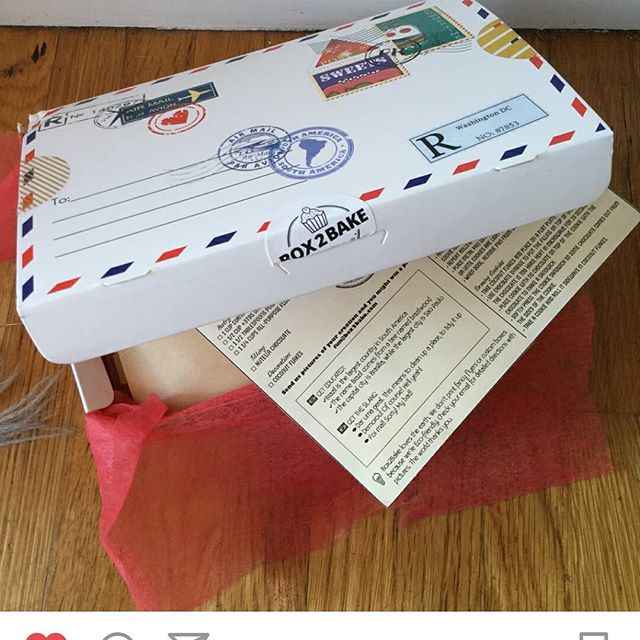 What's in the box?
Box2Bake is the newest sensation in the international foods subscription services. Each of your boxes includes ALL organic premeasured ingredients for baking a treat from lands far away. This month I received the baking box from Brazil and I love it (it even had a cookie cutter included). Your recipe comes with pre-measured packages, and everything is ORGANIC. Ever box highlights a different country, so you can virtually eat your way around the world month after month.
Subscriptions
Choose 3, 6 or 12 month plans
Full recipe and ingredients with detailed pictures and instructions included in each box.
Recyclable (we love you Box2Bake)
First month FREE (if you choose a 3, 6, or 12 month plan)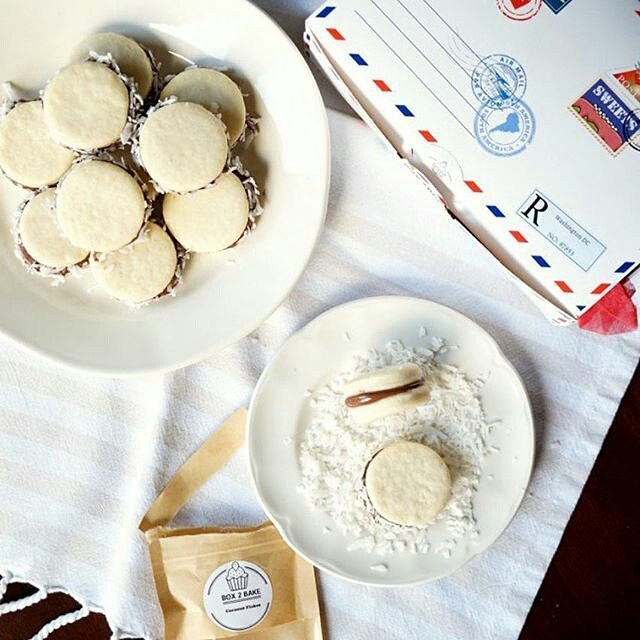 I loved it
I loved this fast easy convenient way to make Brazilian cookies with a coconut zing and it was so easy with everything pre measured and included.  My grandchildren loved it as all they had to do was open the packages put on a Merenga and start cooking an all organic delicious treat.
STUNNING IDEA!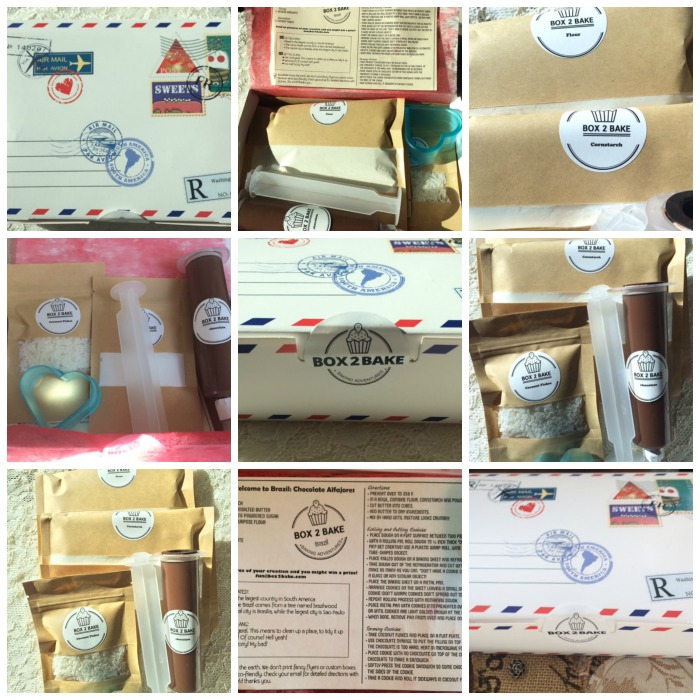 To learn more, order a subscription, or buy a gift they won't forget visit Box2Bake