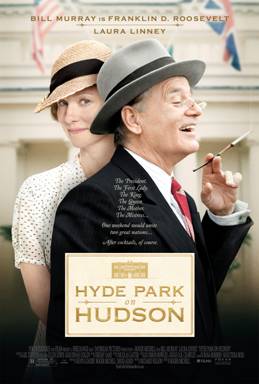 It's usually Bro' B who's chatting about movies here on the broads, but this is one that I (Broad Z) am excited about seeing, and I may head over and do a little relaxing & popcorn chomping this weekend. How can you go wrong with Bill Murray as Franklin D. Roosevelt and Laura Linney?
In June 1939, President Franklin Delano Roosevelt (played by Mr. Murray) readies to host the King and Queen of England (Samuel West and Olivia Colman) for a weekend at the Roosevelt home at Hyde Park on Hudson, in upstate New York – marking the first-ever visit of a reigning British monarch to America. As Britain faces imminent war with Germany, the royals are desperately looking to FDR for U.S. support.
But international affairs must be juggled with the complexities of FDR's domestic establishment, as his wife Eleanor (Olivia Williams), mother Sara (Elizabeth Wilson), and secretary Missy (Elizabeth Marvel) will all play a part in making the royal weekend an unforgettable one.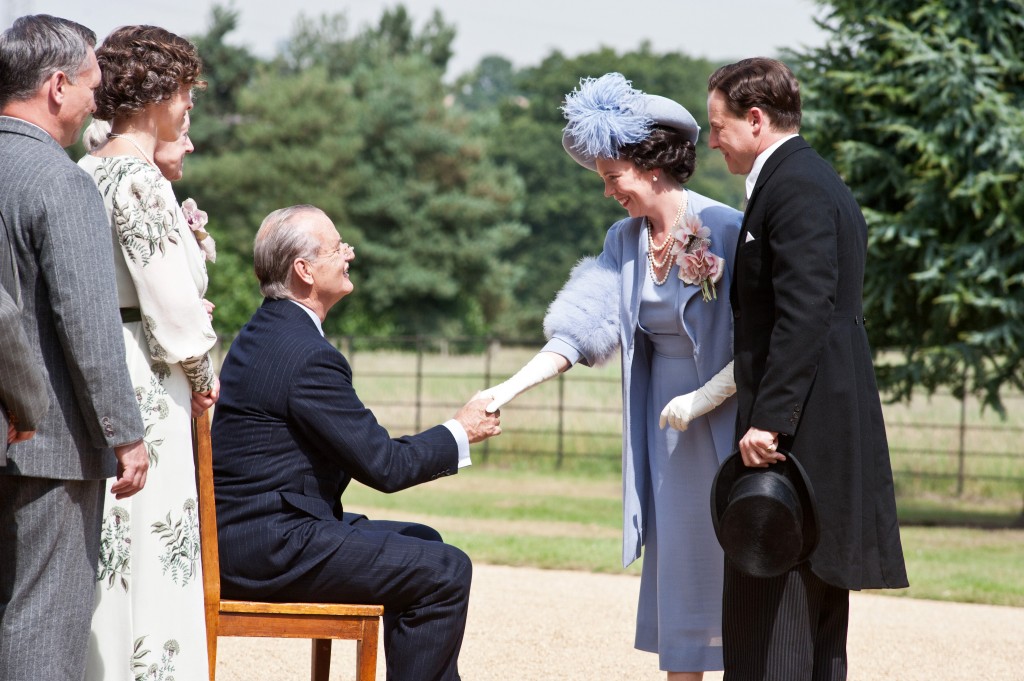 The movie is seen through the eyes of Daisy (Ms. Linney), Franklin's neighbor and intimate. While the weekend is a historical one for the US, it's even stronger for Daisy, as she explores the complexity of friendship and love.
For full details on Hyde Park on the Hudson:
To help ONE of our readers enjoy the show, we're giving away a $50 American Express Gift Card for a night at the movies.