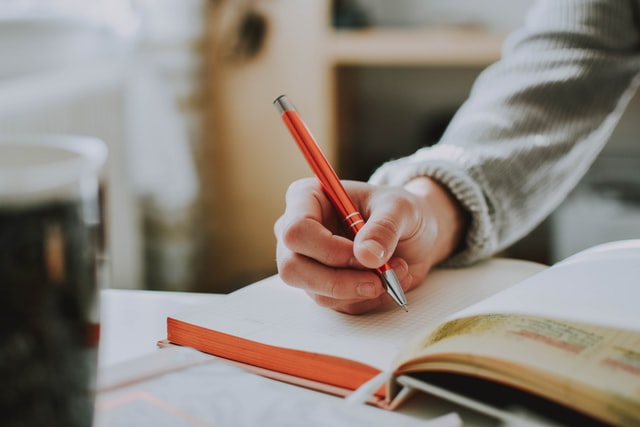 You might be thinking of publishing a book as an impossible task. But in reality, it is easier than you think. You just need to know the basics and follow the right steps. It's important to make sure that you have your story and that you know how to get it edited and published too. But then you need to be thinking of ways to sell and market your book too. Let's take a look.
How to Find Your Story for Your First Book
It is not easy to write a story. The process of writing a book can be an intimidating one, but it doesn't have to be. It all starts with finding your story. It needs to feel like the right story for you too. So be sure to try out a few different ideas and see what might feel right for you. Your story should light you up and feel natural to write for the most part.
Researching a Topic for Your Book & Choosing the Right One
As you might expect, the first step in the process of publishing a book is to come up with an idea and choose the right subject. The best way to do this is by researching the topic and then choosing one that has not been written about before or one that feels right for you. A good way to research a topic for your book is by looking at what books are currently on the market. You can find out what topics are popular or trending by looking at Amazon's bestsellers list, or you can go directly to publishers' websites and look at their upcoming titles.
The Process of Publishing Your Own Book
Self-publishing is the process of publishing a book without a traditional publisher. The author of the book is responsible for editing, marketing, and distributing it. After finishing your manuscript, you need to edit and revise it before sending it off for printing. At this point, you will need to find Printing Services that work for you. Make sure that you like the design of the book and the format and style of the book are what you're looking for.
Tips for Publishing Your Own Book on Amazon and Making it Succeed
Self-publishing is a popular option for authors who want to bypass traditional publishing routes. The author has complete control over the book, from the cover design to content. The downside is that the author is responsible for all aspects of the publishing process, including editing, marketing, and distribution. If you are considering self-publishing your book on Amazon, here are some tips that may help you:
1) Make sure your book has an attractive cover design as it will be what customers see first.
2) Make sure your content is well edited and free of errors such as grammar or spelling mistakes.
3) Designate a specific time for marketing your book
What's Next after Writing and Publishing?
A lot of authors are now looking for a way to market their books. There are a few different ways to do this, but it's important to know what type of marketing works best for you. For example, social media is a great way to connect with your audience and grow your following, while paid advertising can help get your book in front of more people. There are also many different ways to sell copies of your book. You can sell them on Amazon, at live events, or even through crowdfunding sites like Kickstarter or Indiegogo.