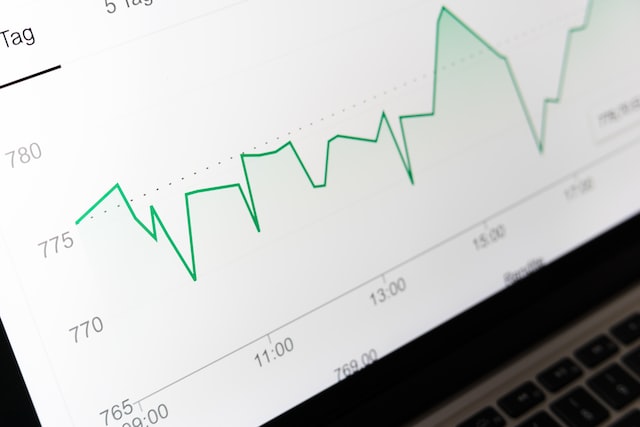 If you're looking to start a career in the finance industry, there are a lot of ways to do this. Not everything in finance is like The Wolf of Wall Street. The types of roles and organizations you can work for are varied. You can even learn about the markets in order to create your own profitable side income too. 
There's no one route to this and depending on your existing skills and qualifications and circumstances, some might suite you better than others. Here are a few ways to get into the world of finance. 
A Degree
Many trading companies have graduate recruitment schemes that recruit directly out of colleges and universities. From a full-time college degree to an online, distance learning option, there are many ways to accomplish gaining a degree. 
Self Study 
There are a lot of advertisements and videos from people who have successfully learned trading in order to make an income from themselves, outside of their main job or as a replacement. Being successful in this way requires you to learn the right information from a reputable source, rather than a get-rich-quick scheme. Try Wall Street Prep and learn the financial modeling systems used by the pros. 
Take An Internship
Internships are a great way to get first-hand experience of a sector or particular company. They may even show you that you don't want to work in that sector after all. Internships allow you to get a feel of the job, gain some experience and build a network of contacts. Some companies will also offer entry-level jobs to successful interns.
Find A Mentor
If you already have an established career in another sector, you might not know where to start when it comes to making the change. I this case, finding a career mentor from that industry can be of great benefit to you and define a path to a career in finance. 
Do Your Research
The world of finance can seem very glamorous, with potentially high financial rewards. Who wouldn't want to make a lot of money from their job if they could? But it's very easy to get caught up in the perceived advantages of working in finance. Before you make any decisions, take the time to do your research and thoroughly investigate the ins and outs of the job you're pursuing. Every role has elements you don't enjoy, that's completely normal. You can find this out from various places such as online research or asking your wider network if they can put you in touch with people already in the industry, who are best placed to tell you how the ups and downs of a career in the industry. 
Key Points
There is no one perfect way to start a career in finance and it might not be a straightforward route for you to get there. Choose a path that works for your lifestyle and resources and before you know it, you'll have achieved your goal.