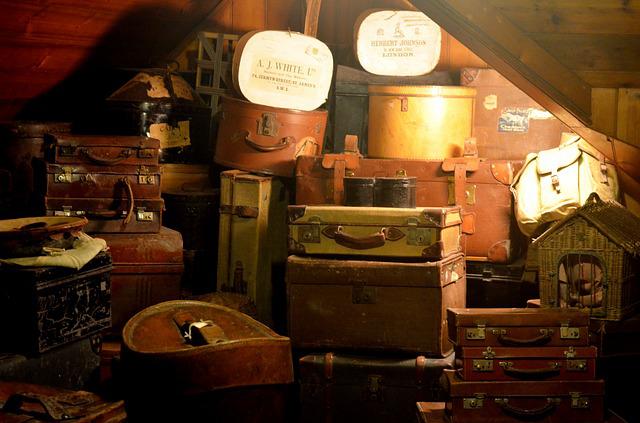 Your attic is undeniably a place where you and your family store all kinds of things that don't really have a proper place elsewhere in your home.
For example, you might find things like Christmas tree decorations, boxes of random items, suitcases, and large storage chests up in your attic.
The thing is, attics often aren't the most inviting of places to visit as they are usually dark, dusty places that are home to various creepy crawlies and other uninvited guests.
If you hate going into your attic whenever you need to retrieve or store something, now is the time to make some improvements. Here are some ways you can have a more organized and accessible storage room in your attic:
Clear Everything Out
The first step you should take before doing anything else is empty the contents of your attic. Doing so allows you to throw away anything you don't need to keep. It's worth using a rubbish removal company if you've got lots of things you need to discard.
Clean The Attic
Next, you should spend some time cleaning your attic. You'll likely have lots of cobwebs to vacuum and may even need to deal with rodent or insect droppings or debris. The last thing you want to do is store your worldly possessions in a dirty part of your home.
Install Drywall To The Walls And Roof
If your walls and ceilings aren't insulated and covered over in your attic, now is the perfect opportunity to carry out that work. Drywall is fairly easy to install, and you can install insulation material while you're carrying out the work.
Install Some LED Lighting
Whenever you or another householder needs access to the attic, it's essential anyone entering that part of your home can easily see what they're doing. If you haven't got good lighting in your attic, consider installing bright LED lighting throughout.
Fit Some Custom Shelving
There will be items that you want to store on shelving away from the floor of your attic. The best way to do that is by installing some permanent shelving or racking in the area. Ensure you make the best use of the space, including adding shelves to all the nooks and crannies.
Brace The Flooring
Are you planning to store some heavy items in your attic? If so, brace the flooring in your attic to create an even weight distribution. It's a job any keen DIYer can do, but you can always ask a contractor to do it for you.
Mark Your Belongings With A Label Maker
Lastly, invest in a label maker and use it to mark everything you store in your attic. When you do so, you and your other householders won't have any problems finding items stored in boxes or other storage solutions.
Final Thoughts
Your attic doesn't have to be a disorganized or scary part of your home that everyone hates. If you follow the above suggestions and tips, you'll have a more inviting attic that anyone can access with ease.