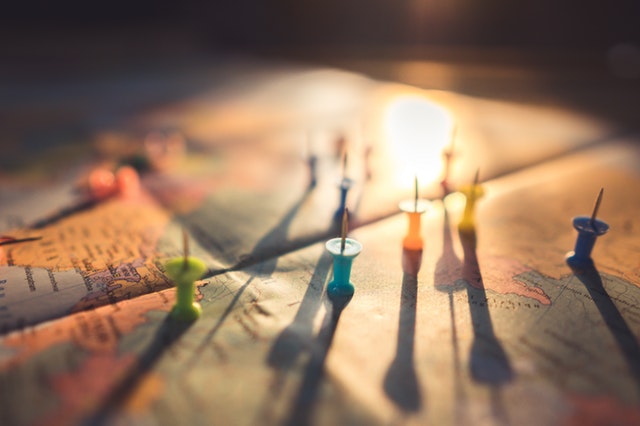 Read the news for more than ten minutes and you'll come away with a feeling of ennui and exhaustion. While some communities, such as the r/UpliftingNews forum over at Reddit allow for the highlighting of positive news and features, it does seem like the intense message the news gives us if of how many millions of moving parts the world has, all contributing to the future, all leading us in different directions. This world is intensely complex, perhaps exponentially complex, and that can be the cause of anxiety.
Of course, most of us accept that we'll never know all there is to know, and we're grateful not to have to shoulder that burden. But are there ways to make sense of the complexity? How can we stay an informed citizen not easily swayed by propaganda or the inability to think for ourselves while not allowing yourself to become overly emotionally invested in the complexities that define everything?

We think we have some constructive advice. Please, consider the following words to this end:
Study A Particular Topic
It's easy to feel like a jack of all trades when it comes to learning the global situation. We might have sparse understandings of certain events or situations due to the headlines we read in the news. But a deep study of a particular consideration that interests you can help you take the burden off your shoulders thinking that you need to know everything. For example, learning Canadian parliamentary law or studying the intricate movements surrounding Brexit can help you see just how the movements of a particular human story play out – and this can help you feel more informed as to the movements that actually shake your life. Even better is if you study courses such as international relations at prestigious institutions such as Norwich University – as this will give you a verified understanding.
Read Into History
Perhaps one means in which to settle your worries is to understand just how history can repeat itself, and that there's nothing new under the sun. Reading about certain human stories through non-fiction books, or watching documentaries, or visiting museums can help you understand parts of the past. This can help you recontextualize how you view the present, and it can also help you take a big-picture view that can be strangely comforting. Remember, while the world may be chaotic in some respects, it's also vastly interesting. The more you can tap into that mindset the more staying an informed citizen will feel less like a chore, and more something you take part in out of curiosity.
Go Out Of Your Comfort Zone
It's easy to read the news and think that everything worth knowing is situated there, but that's not always the case. For example, podcasts episodes freely viewable on YouTube can help you connect to experts of all practices, no matter if it's learning about the oft-underreported plight of Chinese society or the influence of Cartels in Mexico, going out of your comfort zone and consuming informative long-form analysis can help you gain a little more understanding. 
With this approach, we hope you can make a little more sense of this complex world we all inhabit.