Bringing family or friends together through food is one of the oldest (and tastiest) ways to enjoy quality time with good company. There's a reason people love a themed dinner party. When you're hosting it, however, it can often be an ordeal to organize and plan a successful dinner party.

Pick a theme 
Hosting a themed party can be just as elaborate or as simple as you want it to be. Choosing the theme is of course, entirely up to you. But you might want to consider some basic things, like who the event is for, or if it is a birthday or celebration what interests do the birthday girl or boy has. With dinner parties mainly tailored towards adults, you might find it harder to get theme ideas and inspiration that don't feel a little childish. Here are some adult party theme ideas that can give you some inspiration if you are feeling stuck. Feel free to also consider some fun, not so adult themes as it can be a fun way to let loose and to spend a fun evening dressed up as your favorite Harry Potter characters or an animal from Noah's Ark!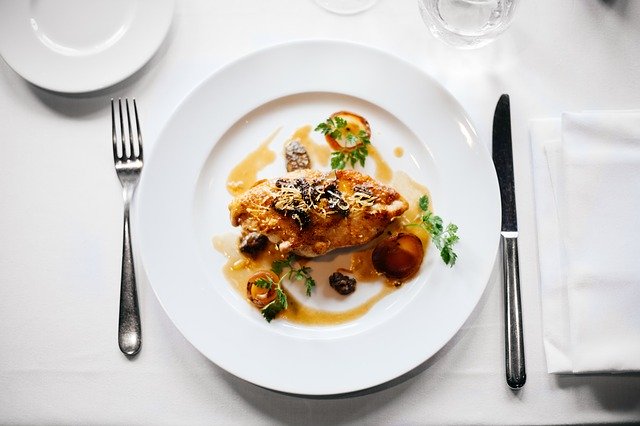 The Main Course
The main course should always be substantial enough to satisfy your guests, but not so heavy they don't have room for dessert. A protein-based dish is often the number one choice at dinner parties, often beef, or chicken, as these meats can be prepared a number of ways and are quite easy to work with. A recipe that isn't time-consuming or laborious doesn't equate to a boring or flavorless dish. Quite the opposite in fact. Try a quick and simple chicken recipe that isn't dry or boring, and watch how your guests eat it up and ask for seconds. Saving time on the main course means that you have time to spend perfecting the other parts of the meal that are just as important, but are often overlooked. 
Budgeting
Create a budget and stick to it! You don't have to go crazy on expensive hors d'oeuvres or buy a huge amount of wine. You can make your own hors d'oeuvres at a fraction of the retail price, which will taste much more authentic and the home-made factor will be highly appreciated by your guests. When going for wine, it makes sense to have a few bottles of good quality wine that your guests will notice and enjoy. The good thing about dinner parties is that guests often bring wine which you can open in the evening and use to supplement your own bottles. Make sure you write a shopping list based on your menu well in advance so you don't get tempted to pick up extra items when you are in the supermarket. Have a respectable number of guests- usually around eight will be a manageable quantity for one person to cater to. And especially if you want it to be an intimate event after all this is a dinner party, not a ball that you will be throwing.