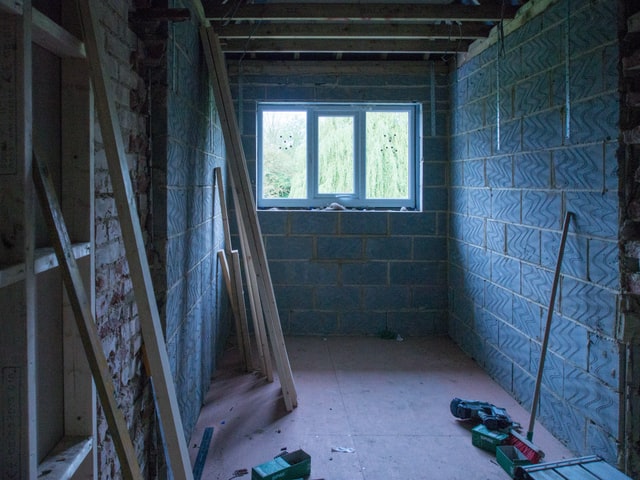 A home improvement project is a big deal, so it makes sense that many homeowners get excited at the prospect of making their house that bit more special. Whether you want to increase the value of your home or to make it a more pleasant place for you and your family to live, home improvement is the way to go. 
However, you're likely well aware of the horror stories surrounding some home improvement projects. It's true, home improvement can easily go very wrong. However, with the right planning and by following some of these tips, you can make sure that your project goes as smoothly as possible. 
1. Plan Your Project
Every big investment and project needs to start with a good plan, and home improvement is no exception. You need to know what you're doing before you can start on it. You likely already have a vague idea of what you want, whether it's a new bathroom, or an extension, or some other project.
However, this vague idea isn't enough. Do some research and figure out what you want the end product to be like. While you're at it, work out an approximate timeframe and plan what to do in the meantime. 
For example, will you continue to live in your home? If you're getting a new bathroom or kitchen, what will you do in the meantime? Some people try to create a temporary kitchen in the dining room, consisting of a refrigerator and a microwave, just to keep them going. You might have to find another solution for the bathroom situation, though. 
You should also bear in mind any children or pets, as they may wander into dangerous construction sites and get hurt. Also, make sure that any valuables are far away from where the work is being done. A good contractor will minimize damage, but there's no need to make their jobs more difficult.
2. Set a Budget
Part of your planning should be to set a budget for your project, ideally one you can stick to. Before you come up with an appropriate budget, you should consider a few things.
First, the type of project determines your budget. An extension to your house is likely to be more expensive than a simple refurbishment project in your living room, for example. Kitchen renovations are also more expensive projects. However, the size of the project also counts, as does the extent of your planned changes. 
The value of your house should also influence your project. As a general rule, a room renovation should cost about 10-15% of the value of your property. However, some rooms, such as kitchens, might benefit from a bit more of an investment. 
Last but not least you should be able to afford the project. This doesn't mean that you have to have all of the cash on hand, although having some money saved up will always help. There are other financing options available, such as taking a loan. However, you should know how financially healthy you are and how much you can afford to pay.
When coming up with your budget, be sure to include the cost of building materials, contractors, equipment, and building permits. Be sure to reserve at least 10% to 20% of your budget for unexpected expenses. If you find that your budget is too high, reevaluate which parts of your projects are at a higher or lower priority. 
3. Get Help
Home improvement is a huge undertaking, so you should always consider getting help. Even if you hope to do much of the work yourself, it's best to consult with a professional for the best advice. 
Do this during the planning phase as well, so that you can make sure that your plans are feasible. A contractor can check the structural integrity of your home and give you advice about timeframes and how much things tend to cost. Otherwise, you may find that your project is far more involved than you'd planned for, which can lead to an abandoned project. 
Unless you're skilled, larger projects usually require a professional contractor. When hiring a contractor, do your research and make sure that they have a good reputation in the industry, as well as the appropriate certifications. Unfortunately, a few people have been the victims of untrustworthy contractors who may do a poor job or even leave it half-done. Always check the reviews to look for warning signs of this behavior. This is unusual, however. 
You'll likely need to source a number of different contractors to fulfill your home improvement needs, so take the opportunity to research online so that you can better identify the most trustworthy and reliable tradesmen. You're going to need a builder of some kind if you would like to knock down or create any walls, and you'll certainly require both an excellent electrician and an amazing plumber to ensure you can maintain your utilities in the safest manner. Attempting to do these important tasks on your own could prove extremely risky, as you need someone who has the right skills and training to tackle any electrical or plumbing work without the risk of costly or dangerous mistakes. Instead, when you find a great tradesman that you can put your complete faith and trust in, you'll be able to rest easy knowing your home improvement project is in great hands. There are some tasks that you can tackle on your own, especially those like decorating which do not call for expert qualifications, so bear this in mind if you want to save some money during your home improvement project.
You can also get help for a project that you can handle yourself. If you're painting or doing something else that doesn't require a great deal of skill, why not ask friends and family to lend a helping hand? The job will get done far faster and you can reward them as you see fit, like by paying for some takeout or a few beers. 
4. Keep Things Tidy
Finally, you should never neglect the waste disposal side of the work. It's not exactly glamorous, but you'll soon regret letting all that trash and rubble pile up on your property. Some jobs require more than your outside bin, especially if they're large projects.
For example, if you're getting your kitchen or bathroom renovated, the old appliances will often be thrown out. But it has to get to the dump somehow. Other messy jobs, like any kind of construction work, will also generate plenty of debris.
Letting this debris pile up is rarely a good idea. For starters, it tends to look awful and can damage the area where it's stood. If it's put on the lawn, for example, the grass underneath will be ruined after an extended time. But even more importantly, this debris could get in the way of the work, making the project more difficult and dangerous than it needs to be.
However, there are ways around this. Rather than letting the debris pile up on your property, rent a dumpster to hold the waste. If you want to find out more, click here to see a website that can help you out with your waste disposal needs.