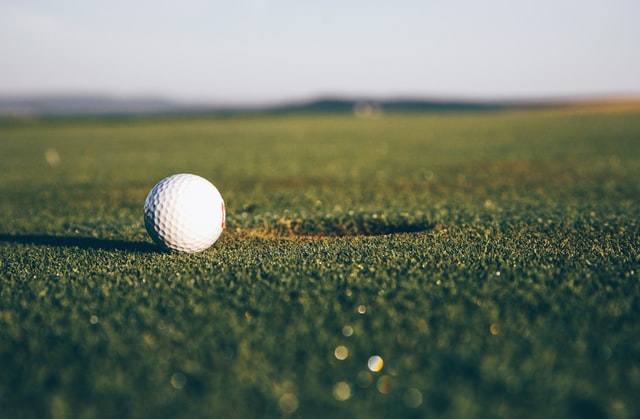 The best golf putter means something different to each golf player. This is because every golf player has different requirements and is at a different level; therefore, what is right for one golfer is not always going to be right for the other. With that being said, read on to discover what you need to consider when looking for the best golf putter for you.
There is a lot that needs to be considered when looking for the best golf club. Firstly, you need to consider the face of the putter. You have grooved, insert, and metal putters to choose from. Most people tend to go for the latter, as it gives them a responsive yet hard strike. You also need to consider what brand you are going to go for, as this will have a direct relation to quality. Some of the better brands in the industry include Nike, Cleveland Golf, PING, TaylorMade, Titleist, and Callaway. 
Aside from this, the design of the putter is important, with mallet putters, blade putters, and peripheral weight putters to choose from. This all depends on your playing style and the level you are at. You are advised to read comments from previous customers when buying a putter, as this will reveal whether the golf club in question lives up to the hype or whether you should consider another type of putter. Finally, you need to find the right length for your stroke and height. This is imperative for consistent putting and quality strikes.
Different Head Designs Of Putters
When buying golf putters, you generally have three different head designs to choose from – mallet putters, peripheral weighted putters, and blade putters. Let's begin by taking a look at mallet putters. These putters are designed to make tee shots more forgiving and consistent. For improved alignment of putts, manufacturers often play around with different shapes and alignment aids on the rear of the head, as there is more size to make the most of. 
Next, we have peripheral weighted putters, which are also known as heel-toe weighted putters. This shape is used by a lot of professionals today, and a lot of sportsmen will agree that it has revolutionized the sport. It was made famous when created in 1966 by Ping Anser. The great thing about this head type is that it can be altered to suit virtually any type of stroke. 
Last but not least, we have the blade putter, which is the most traditional and oldest out of all the putter designs. It is still used today, boasting a flat and simple look. It tends to be better suited to players that have a straight putting stroke, as well as faster and harder greens that demand more of a delicate touch.
Buying Golf Putters For Your Kids
Junior golf putters are available at all of the best golf stores. However, purchasing a putter for a child is not always easy. How do you choose the right one? How much should you spend on a junior putter? These are bound to be just two questions that most parents ponder. Read on for a helping hand. 
A lot of parents simply give their child their own putter to use or they look for one of the cheaper adult putters that are available in stores. This is not advised. Adult golf putters will be far too heavy for your little one, even if you were to simply cut it down. Your child will not learn how to hit the ball correctly if they are using a putter that is not right for them. Also, if you did want to cut down one of your old golf putters, this would have a detrimental impact on the balance of the clubhead, which will be even more damaging to your child's learning of the sport. 
Instead, junior gulf putters have been designed especially for children. They will boast the right grip size, weight, and height, ensuring they have everything they need to learn correctly. You don't have to break the bank to purchase a set of golf clubs for your little one. Prices vary massively nowadays. Nevertheless, do make sure the set is of a high quality and has a good rating. If your child is going to learn how to play properly, they need the correct tools for the job.
FAQ About Golf Putters
If you are looking for a putter, and it is your first time buying one, you will no doubt have a few questions. If you look at the top golfers list, all of them will have had the very best of the best, so how can you replicate this? How much should I spend? What is an insert face putter? Below, we answer some of the most commonly asked questions about golf putters.
How much should I pay for a putter? Unfortunately, there is no set price for the best putters. They do differ in price considerably, and it's all about finding the balance between quality and cost-efficiency. Anything around $100 is advised if you're looking for a high-quality putter. If you go for something that costs less than $50, you will simply be wasting your money, as the quality is assured to be poor. 

Who needs a putter with an insert face? The putter face you require is determined by your playing style. A lot of people prefer this type of putter because it helps them to judge the pace and distance for improved consistency. 

What is the purpose of the loft on a putter? All putters have a loft, which is usually between three and five degrees, so it is very small compared to the likes of irons. The reason for this loft is simply to ensure the ball rolls along the correct line. 

Does the type of shaft I buy matter? It really does! You need to ensure the shaft is the right length for your height and playing style while the material it is made of is just as important. Steel is widely considered the best choice, as it is responsive yet hard.