There's no question that we're living in a time when people are increasingly interested in getting back to nature. Studies have shown that spending time outside has a plethora of benefits, from reducing stress levels to improving mental health. So it's no wonder that more and more people are looking for ways to bring the outdoors inside their homes. This blog post will explore three different ways you can do just that!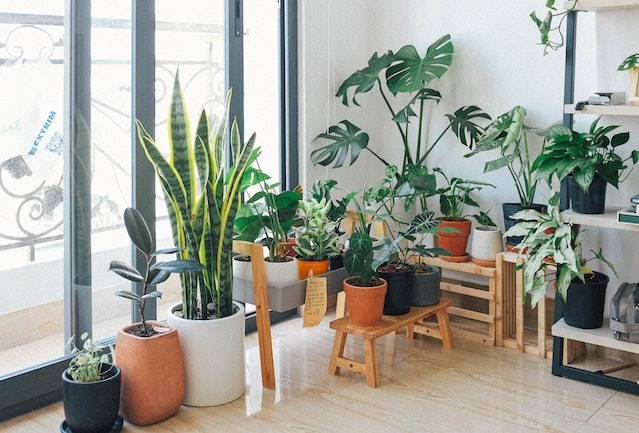 1) Incorporate plants and greenery into your home
One of the easiest ways to bring a little bit of nature inside your home is to incorporate plants and greenery into your décor. Not only do plants help purify the air, but they can also boost your mood and create a sense of calm. If you don't have a green thumb, no worries! There are plenty of low-maintenance options out there that are perfect for even the most inexperienced plant parent. In addition, consider adding a water feature to your home. The sound of running water is incredibly calming and can help you feel more connected to the natural world.
2) Use natural materials
Another great way to bring the outdoors inside your home is to use natural materials. Wood, stone, and wool are all excellent choices that can help create a warm and inviting space. Incorporate these materials into your furniture, flooring, and décor items for a truly nature-inspired look. Also, don't forget about the power of light! Utilizing natural light can help make any space feel more open and airy. So, if possible, try to keep your windows uncovered during the daytime hours.
3) Bring the outdoors in
One of the best ways to enjoy nature is to bring it inside your home simply! If you have the space, consider setting up a small indoor garden where you can grow your own herbs and vegetables. Or, if you live in an area with beautiful scenery, make sure to take advantage of it by spending time outside as often as possible. Even simply opening up your windows and doors on a nice day can help bring the outdoors in and create a refreshing change of pace.
4) Build a deck or patio
The first step to extending your home to the outdoors is to build a deck or patio. This will give you a space to relax and enjoy the outdoors without having to leave your home. You can find Outdoor patio designs online and decking material at your local hardware store, or you can hire a contractor to build it for you.
If you have a small backyard, you might want to consider building a raised platform so that you can still enjoy the outdoors, even if you don't have much space. You can also add some stairs leading up to your deck or patio so that it feels like an extension of your home.
Another way to bring nature inside is by adding plants and flowers around your deck or patio. This will create a natural feel and make it seem like you're surrounded by nature even when you're inside your home. You can either plant them in pots or in the ground, depending on what space you have available.
In conclusion, there are many ways that you can bring the outdoors inside your home. These include incorporating plants and greenery, using natural materials, building a deck or patio, and adding flowers and plants around your outdoor space. By doing these things, you'll create a space that feels like an extension of nature and that you can enjoy all year round.