Designing and building your own home can be a daunting task, but it can also be an incredibly rewarding experience. This blog post will outline the steps that you need to take in order to design and build your dream home from scratch. So, whether you are a first-time homeowner or you have done this before, read on for some valuable tips!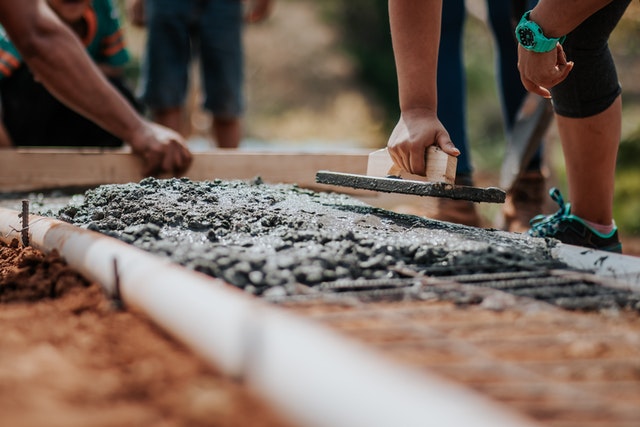 1) Make a Wish List
The first step is to sit down and really think about what you want in your home. What are your must-haves? What can you live without? This will help you narrow down your design choices and make the building process a lot easier.
If you have a family, it's essential to think about their needs as well. For example, do you need a large kitchen for entertaining? Would everyone benefit from having their own bathroom? Consider these things when making your list of must-haves.
2) Find an Architect or Designer
The next step is to find an architect or designer who can help you turn your vision into reality. If you have a clear idea of what you want, an architect can help you bring it to life. If you need some help with the design process, a designer can assist you in creating a functional and stylish home. Be sure to interview several architects or designers before making your final decision. Ask to see examples of their work and make sure that they are within your budget.
3) Get Some Cost Estimates
Now that you have a design, it's time to start thinking about the cost. First, work with your architect or designer to get an estimate of how much it will cost to build your home. Keep in mind that the cost of materials and labor can vary depending on where you live, as well as additional features such as custom roofing.
Once you have a general idea of the cost, you can start looking for financing options. There are a variety of ways to finance a home construction project, so talk to your bank or financial advisor to see what's best for you.
4) Start the Building Process
After you've designed your home and secured financing, it's time to start the building process! This is where working with a good contractor comes in. A reputable contractor will be able to help you navigate the construction process and ensure that your home is built to your specifications. In addition, a good contractor can help you stay on budget and on schedule. If possible, try to find a contractor who has experience building the type of home that you want.
5) Move In and Enjoy Your New Home!
After all the hard work, it's finally time to move into your new home! Once you're settled in, take some time to enjoy all of the features that you worked so hard to design and build. From the perfect kitchen layout to the custom built-ins, you'll be able to enjoy your home for years to come.