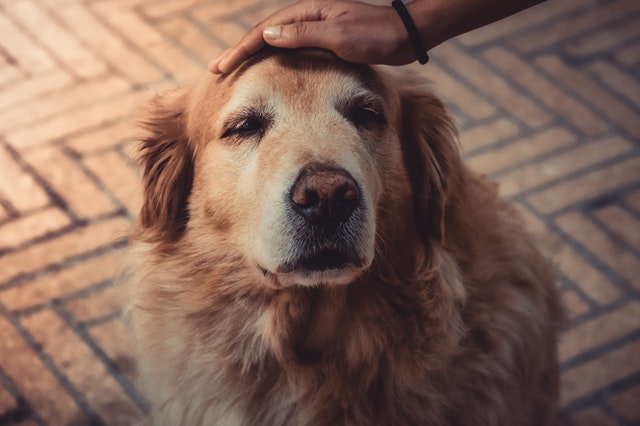 When you get your first dog, you know you will love them. Nothing, however, prepares you for the depth of love you will feel for them as the years go by. Dogs become a part of the family; never leaving your side, the bond you form is unbreakable and lasts forever. Through thick and thin, you stick together and know that you'll always be there for each other. 
One of the main reasons people choose to get a dog is companionship. Unlike any other pet, dogs have high emotional intelligence which creates an immense attachment between you. Always known as man's best friend, your dog truly will be your best friend, exuding positivity, love, and fun. 
Of course, though, dogs do not live as long as humans. When the time comes for your dog to pass away, many owners experience serious grief which is unexpected; feeling like they have lost a close friend or a member of the family, dog owners go through a horrible time. As your dog ages, you can prepare yourself for these moments, but they are nevertheless incredibly hard. Although nothing will replace your beloved dog, there are some ways to help yourself process death and heal from the sadness you feel. 
Choosing To Stay
When the moment comes to say goodbye to your dog, you may have a choice whether to stay in the room or leave before it happens. Many people who lose their dogs suddenly, through accidents or sudden health complications, don't have the choice whether to be by their pet's side in their last moments. If your dog is being euthanized by a vet, however, the vet will ask you whether you wish to stay with them or leave the room. 
This decision is entirely up to you, and both options are fine. Do not beat yourself up about choosing to leave the room, if you wish, before they go. While many people wish to stay and hold their pet for their last moments, if that doesn't feel right to you, nobody should judge you. Your pet will not know either way; the chances are, they will slip into a deep sleep before they've even realized you're gone, and won't feel any stress at all. 
Allowing Yourself To Feel Emotional
Those who have never kept animals will say to you, 'It's just a dog. Why are you so upset?' Do not listen to them. Anyone who has had a dog pass away knows how emotionally fraught you can feel for a long time afterward. Many people feel silly when they are hit by grief for an animal, thinking that they are overreacting. Try not to suppress your emotions. Just like when you lose a person, you must allow yourself to feel all the emotions that rise up when your dog passes away. 
Scattering Their Ashes
This is a common thing to do when a loved one passes away, but many don't do the same for their pets. When your dog dies, one option is to have him or her cremated. Pet cremation is relatively inexpensive and you can request to have a container of ashes, much like a person. 
You can choose different ways to cremate your pet. It's an awful thought, but it's important to remember that they feel no pain, and once it is over, you have something you can keep forever to remember them in your home. 
If you wish to scatter their ashes*, you can do this at your favorite place you would go together. Perhaps you wish to do it at home in the garden or nearby, or at a destination, you and your dog loved visiting. Your favorite walking footpath or beach, perhaps. You can go there and scatter some of your dog's ashes, to say goodbye and lay them to rest where they were the happiest. This can really help your heart to heal, knowing your dog is now in a place they absolutely loved. Plus, you can revisit the place and greet them each time you're there. 
*If you wish to scatter ashes, please check the legality in your area before you go ahead.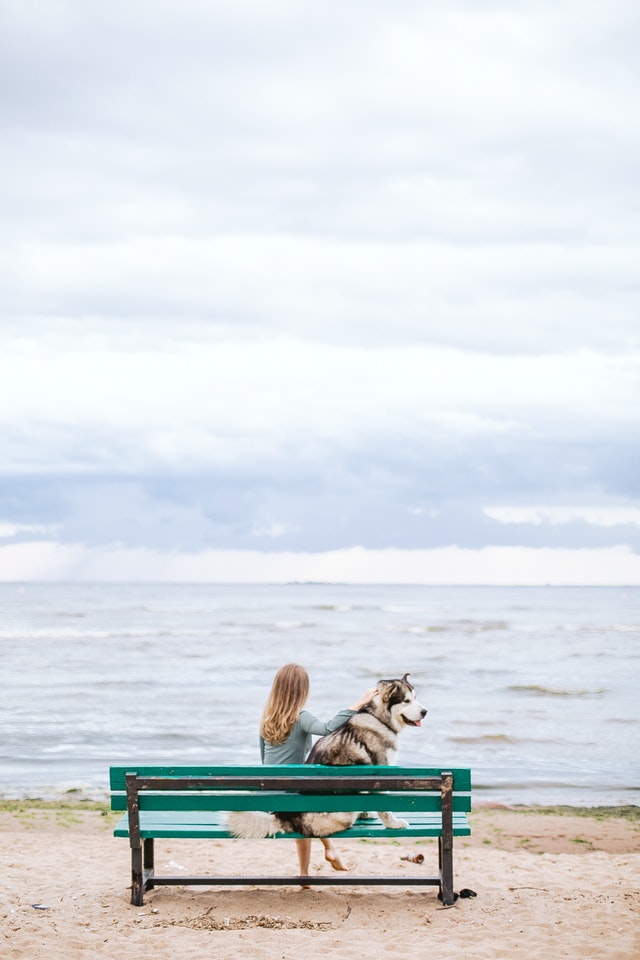 Making Special Memories
If you, like many people, have about ten thousand pictures of your dog on your phone or tablet, it is a nice idea to create a photo album for them or a video montage. This is something you can show your children in the future, or just take a look at if you feel blue and miss your furry friend. This can be an emotional experience; looking back at the memories can be painful. Despite this often painful activity, creating a beautiful memory for your wonderful pet is cathartic, and helps to honor their memory. 
Looking To The Future
Lots of people do not look into getting another dog after their dog passes away. Grief is different for absolutely everyone, and if you don't feel like having another dog, then that is valid. Others, though, feel that their heart is healed well by putting their energy into another little soul who needs them. 
If your home feels empty without your furry best friend, when the time is right, you can look into adopting another dog who needs a loving home. Even if you are still emotional about your lovely dog, a new dog is never a replacement for what is lost. Instead, they are a furtherance of your love and care; you can have room in your heart for the memory of your pooch whilst pouring love into another one. 
If you feel that you're ready for another dog in your home, take the time to research adoption. Of course, all dogs matter and any dog, pedigree or mongrel, big or small, deserves a loving home. Look to the future and invest your love and kindness into a dog who needs you, just like your old one did.