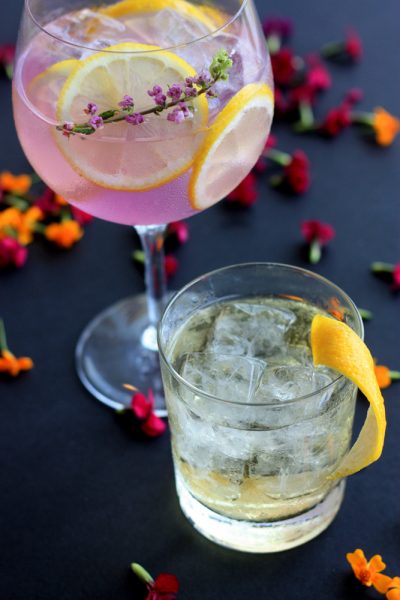 Planning a wedding involves a lot of budgeting and calculating. One of the things you'll find yourself calculating, especially if you have your own bar, will be alcoholic drinks. Stocking your bar yourself can help you save on costs, but to do this effectively, you will have to figure out how much alcohol for the wedding.
Certain factors can help you ensure you have an adequate amount of liquor, beer, and wine for your wedding. Asides using a wedding drink calculator, factoring in your number of guests, you will also need to consider your expected budget, your chosen wedding environment, and how much your friends and family tend to drink. Below is a guide with broken down steps, which will help you determine just how much alcohol you will need to purchase for your wedding party.
Your guests
When trying to determine how much alcohol for wedding, it is first of all important to know the number of guests you're expecting. Aside from this, to be able to use your alcohol calculator correctly, you would also need to be able to estimate what percentage of your guests would be drinking at your wedding reception. Also, if they are light or heavy drinkers, what their preferred beverage is, and so on.
For instance, if the bulk of your guests enjoy a pint much more than a glass of red or white, then instead of wondering how many bottles in a case of wine, you'll know to get more beer than wine. If they prefer spirits like whiskey, then be sure to have more of that on hand, alongside mixers for cocktails.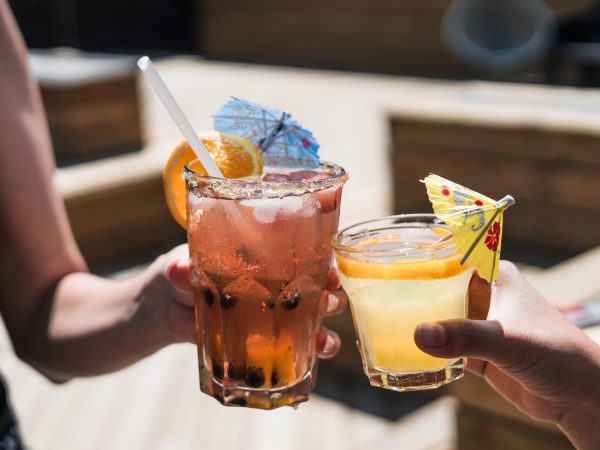 What type of bar?
Another aspect that would help you in deciding how much alcohol for a wedding is the type of bar you set up. Some couples go with a beer and wine bar that will have a limited amount of these beverages, with the amount usually calculated with a beer and wine calculator per guest. This is a cost-effective choice that helps you stay within your budget. Sometimes couples will add some signature cocktails or choice liquors just to spice things up.
There is also the choice of the open bar. With this pricey option, there might be little need for a party alcohol calculator, because, with an open bar, guests are allowed to drink whatever they want and at any quantity. The open bar is without limit. The least popular option is the cash bar, which requires that guests pay for their own drinks. It is generally frowned upon since guests might see this as rude, but still, it is an option that some couples take.
Timing
When calculating how much alcohol for the wedding, the amount of time scheduled for your wedding reception, also goes a long way in determining how much your guests might drink. This will also help with your alcohol calculator wedding because you will need to calculate the drinks in relation to time as well.
Wedding drink calculator
A standard guideline for most wedding drink servings, is 20% beer, 30% liquor, and 50% wine. Also, a general rule is to provide one drink per head per each hour of the reception. This would mean that, for a four-hour wedding reception with a hundred guests, you would need at least 400 servings of alcohol. The ratio of type of beverage would be up to you, your guests' preferences, as well as your budget. To follow the standard guideline, you would then need 60 servings of liquor, 80 of beers, and 200 of wines for a four-hour reception with a hundred wedding guests.
As a general rule of thumb, plan to serve one drink per guest per hour of a reception. In other words, if you're having a four-hour reception with 100 guests, provide 400 servings of alcohol. Full bars typically offer beer, wine, and liquor. The exact ratio to supply of each type will depend upon your guests' preferences and your budget, but you can follow a standard guideline when determining the amount to serve. If you're having 100 guests and a four-hour reception, for example, you'd purchase 200 servings of wine, 80 servings of beer, and. In addition, you'll want to provide plenty of options; this means at least one type of red and one type of white wine, a few varieties of beer, and a handful of liquors and mixers.
For the wine, you might need at least a variety of white and another of red, and for the beers, at least a variety of beers if you are not serving from a keg, at which point you might not need a beer calculator.
We have provided these tips and calculations in order to help you decipher how much alcohol for wedding, especially when you have chosen to stock the bar yourselves. With these steps, you will be well on your way to having the right amount of alcohol for your celebration.