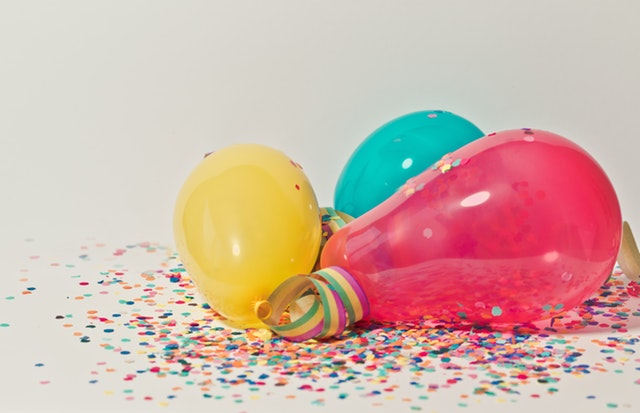 Are you hosting a party in the near future? Then it's time to start organizing what you'll need for it. If you've already sent out your invitations and got the theme and dress code in the bag, now you are at the stage when you can start buying the supplies. 
But if you're unsure as to where to start, this prospect can seem very daunting. To get you on the right track, here's a list of the top 5 things you should purchase for the party – no matter what type of event you're throwing:
Decorations

 
One of the top things you'll need to purchase for your party is decorations. Without them, the room will just feel empty and dull. Whether you're holding the party in your home or in a venue, decorations will make the atmosphere and get the party started. No matter what decorations you put up, whether they are balloons, streamers, banners, etc. they are a must!
Entertainment 
If you're holding your party at a venue or you have a bigger house, you'll want to have entertainment for your guests. This can be anything from a DJ to a bouncy castle, a magician, a clown, etc. The type of entertainment you choose will, of course, depend on the type of party that you're throwing. 
But once you've got the theme or you know who you're going to invite, you can start to look at hiring something that will keep your guests entertained at the party. 
Food and Drink
Whether it's a dinner party or another type of party, you need to purchase some food and drink for it. If you have a lot of people and you want an easier option then cooking yourself, then maybe opt for a buffet offering a variety of different food bought readily-prepared. In terms of drinks, you'll want a selection of both soft drinks and alcoholic drinks for your guests. 
Before you purchase these though, wait until you find out how many people can come, as you don't want to purchase a lot of food that won't be eaten. 
Lighting 
Similarly to the entertainment and decorations, you need good lighting in order to achieve that 'party-like' atmosphere. Depending on your budget, you could either purchase various lighting fixtures (such as fairy lights or disco lights) or opt for party light hire. Once you've set all the lighting up it will transform the room and get it ready for all of your guests to enjoy.
Tables and Chairs
Depending on the number of guests, you might already have enough tables and chairs for your party. But if you're hosting a party in a venue and you have a large guest list, you might want to consider hiring tables and chairs for the evening. There are plenty of suppliers out there that are budget-friendly for this, giving you the flexibility to hire them rather than purchasing them.
Final Thoughts
So, there you go! Those are the top 5 things you need to purchase for your party. Of course, what you purchase will depend on your unique budget and your preferences. But no matter what you buy, you're bound to have a wonderful party that all your guests will love.