Handmade Bulgarian Pottery
When I was young, around six, we lived in Turkey and flew to Greece often.  My mother collected Greek pottery and that meant many trips a year.  I found that I loved the handmade quality of lovely pottery and the dusky colors were so unusual.
So I always look at pottery when I go shopping.  I love the unique which means the handmade pottery as I find it is an art form that creates that certain atmosphere that I love in my home.  I have to love the pieces I purchase … they become a part of my décor, of where I live.
So when I was approached by Tihomir, the owner of Tivelasi Pottery online which is handmade in Bulgaria, I requested a fruit dish with poppies on it, as I love the reds of poppies and remember the poppy fields from Turkey.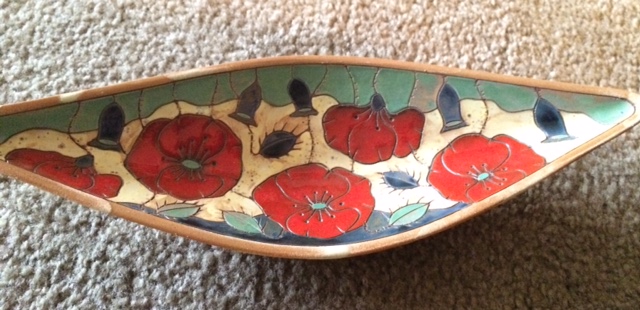 This dish is lovely and light, and as the logo on the website says online it is a piece of unique artistic work.  The site holds pages of "magic teapots, unique mugs, one of a kind dinnerware, coffee and tea sets found nowhere else in the world." The hand thrown pieces of pottery is hand painted and stamped for different and unusual patterns.  AND each piece is MICROWAVE and OVEN SAFE!!  Glazes are all lead free and food safe!  That is important to me as I want a useful piece as well as a beautiful one!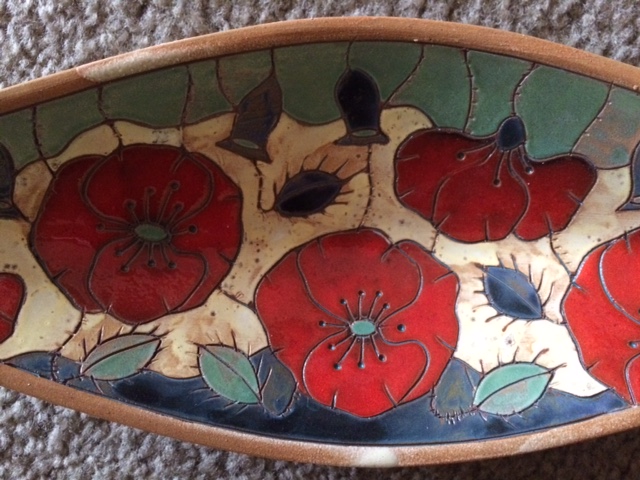 Wonderful as a Mother's Day gift, a wedding gift or as a wonderful gift to yourself, I especially adored the dinnerware and absolutely stunning patterns.
(The Orient Ceramic Wine Glass is mine!!!)
Pictures are of my fruit dish, 15", and just lovely!  Check it out and enjoy a creative set of moments in your house and kitchen!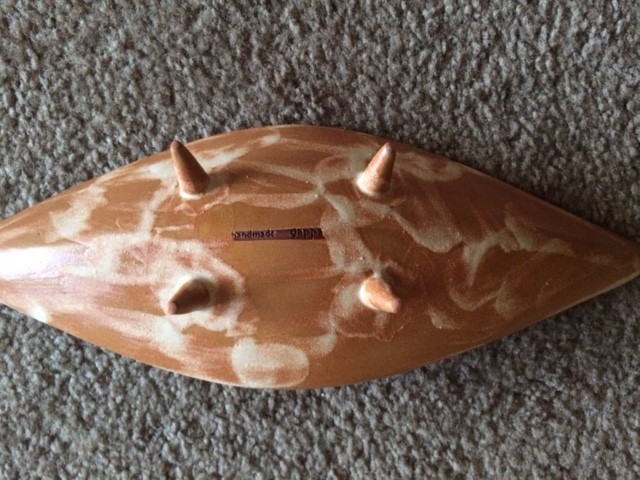 Ratings are based on a 5-star scale 
Overall: 4
Review by Broad "A" 
We received a product to facilitate our review. All opinions are our own
DETAILS
Purchase this beautiful handmade pottery directly at TivelasiPottery online