It's CHRISTMAS (HANAKKUH) Time (AGAIN!!!)
(A and Z) The Review Broads have taken on the role of Santa in suggesting (BUY THEM DARN IT!) THEIR BEST OF THE BROADS (no reindeer, sorry.  Check out Santa Games  for those, but note that you have to own a 15,000 ASL mountain and 85,000,000 tons of hay in order to even SEE an application) So shoot me, Z, I am the one TALKING NOW! A)
The list is long (we grew up in the days of the Sears Catalog – circling just about EVERYTHING in it for our "wish list"), so we're dividing it into parts. Today….it's all about the kiddos.
OODLES and BOODLES for KIDZ 
Great stocking stuffers too!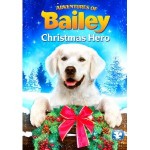 EONE presents Adventures with Bailey, Chistmas Hero Family DVD
It's Christmas time at the Bailey household and Bailey the lab pup wants presents!  Great for the kids and family. This may just become that movie that the whole family gathers to watch after opening the gifts, or on Christmas Eve! Beware dog lover's – you won't be able to walk away from this one.
 CD – The One and Only Maestro Classics (The Broads say "the best in children's classical music with narrative and good true stories about the artists and composers and fun things to do)
Price: $14.99
Barbie Photo Fashion a fashionista must have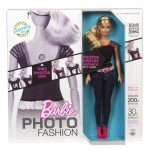 Your budding fashion blogger or photographer will be over the moon when she opens Barbie's newest innovation – a CAMERA. No need for her to try to carry a little point and shoot in one hand and Barbie in the other when she can take photos RIGHT from Barbie's necklace. This standard sized doll holds up to 200+ digital images and 30+ photo effects.  Photos can be screened right on Barbie herself and she can share them with friends as they watch the fashion shoot slideshow.  Even MORE options are available online.
Price: $49.99
Maestro Classics – Carnival of the Animals with the London Philharmonic Orchestra.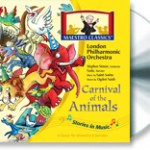 A and Z:  WE LOVE THESE GUYS AND GOILS!  Santa should drop these off at every house!
"Lions roar, elephants dance, roosters crow at clucking hens, kangaroos leap, fish swim, wild donkeys race, xylophones clatter life fossils, clarinets cuckoo, virtuosic flutes imitate the aviary, the cello plays its famous swan song, and the tortoise does the can-can in Saint-Saens' musical picture gallery of the animal kingdom!  The Maestro Classics version features the droll verse of Ogden Nash wrote for each of the work's fourteen movements, recited by Yadu.  Saint-Saen composed the Carnival of the Animals for a private Mardi Gras party in 1886."
Includes the story of the composer narrated by Yadu, and Au Clair de la Lune sing along!
Price: $16.98
BANZ Kid's Ski Goggles for ages 4-10,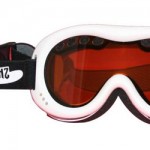 The broads went Gaga over the frostbite white and black BANZ for our little hot dogger on the slopes. He/she will look RAD as they shred the moguls.
"Introducing New! Banz ski goggles for outdoor enthusiasts from ages 4 to 10 years old. Ski Banz ski goggles offer valuable eye protection for every winter activity from skiing to sledding to the occasional snow ball fight. These professional-grade ski goggles offer 100% UV Protection, are helmet compatible for hitting the slopes safely, have anti-fog polycarbonate orange-tinted lenses and include their own carrying case that doubles as a cleaning cloth!"
Price: $35
Portable Nail Station by RADAPro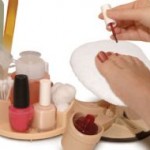 We've all got that Diva Girl (and/or her Diva Mom, Grandmom and Aunts) who just loves digging into our beauty supplies. Why not get them their own?
Broad A's grand daughter Libby does her nails up to three times a day – she LOVES this item!  For hands and feet, and Libby says it's good for her pitbull BC too!
Price: $29.99
Disney/Pixar Brave Gem Styling Merida Doll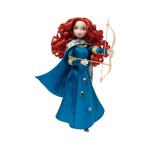 How many times have you sat through Brave with her? How many times has she asked – can you make my hair like Merida mommy? Mattel has solved that problem with the new Gem styling Merida doll who looks like she walked right out of the movie. With fiery red hair and that stubborn streak to match you can add gems and reverse her cape, as well as style those wild locks.
Price: $20
We received product to facilitate this post, all opinions are our own.