Your skin changes and can show signs of aging as you advance in years. The changes are most visible in wrinkles, fine lines, and age spots. While you can't stop the aging process, there are things we can do to slow it down and keep our skin looking its best. With the right skincare and lifestyle habits, you can maintain your skin and look nourished and youthful for longer. Here are four tips that you can use to help slow down the signs of aging. 
Ultraviolet rays can result in a lot of harm to your skin. This is why you need to apply sunscreen every season. Indeed, there are a lot of products on the market to choose from. But what is the best way to choose what is right for you? Broad-spectrum sunscreen protects against ultraviolet A (UVA) and ultraviolet B (UVB) rays. When purchasing one, you will also need to pay attention to the SPF. The SPF measures how well sunscreen protects your skin from UVB rays. A higher SPF means more protection, so keep this in mind. Also, when it comes to ingredients, less is more. Consider choosing a sunscreen that contains non-toxic, natural ingredients. If you love to get into water or sweat a lot, you must reapply. To work properly, most sunscreens need to be applied 20 minutes before sun exposure. Ensure you heed the instructions on the label to get the best results. Now that you know what to look for in a sunscreen, you're ready to step into the sun! 
It's no secret that sleep is essential to our overall health and well-being. Getting enough rest helps your body regenerate and repair and allows your mind to rest and reset. Unfortunately, many people don't get enough sleep regularly for several reasons. For some, it is the inability to make time for it. For others, an underlying health condition might interfere with their sleep, such as sleep apnea or restless leg syndrome. Or, they might have developed some bad sleep habits, such as watching television or working on their laptops in bed. If you're experiencing any difficulty sleeping, talk to your doctor. They can help to identify any underlying health conditions that might be causing your sleep problems, so keep this in mind. You can also avoid eating late at night or consuming coffee before bed. 
Did you know that certain foods can help to protect your skin from damage? These foods are packed with antioxidants, which help to scavenge harmful free radicals that can cause premature aging, fine lines, wrinkles, and even skin cancer. So consider loading up your plate with these skin-saving foods and enjoy a complexion that looks healthier and younger for longer! Also, be aware of the harmful effects of consuming too much sugar or not enough water. A healthy diet must include a sufficient amount of healthy fats. Essential fatty acids are necessary for the proper functioning of cell membranes, the myelin sheath surrounding nerve cells, and the production of hormones. Omega-3 and omega-6 fatty acids must be consumed in a healthy balance. This is because too much omega-6 can lead to inflammation, while too little omega-3 can lead to dry skin, rashes and acne. Try to incorporate nuts and seeds as they contain nutrients that boost your skin's health.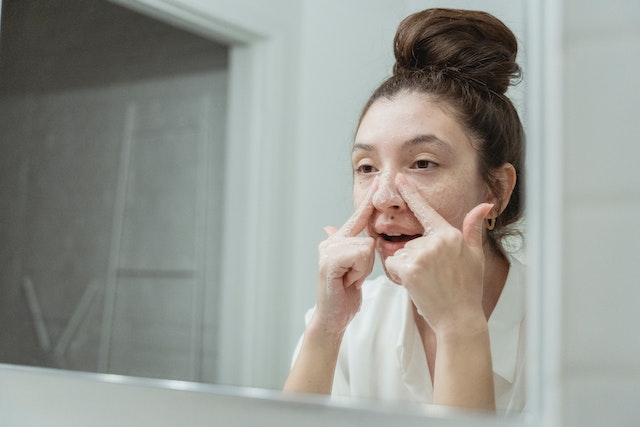 Good skin habits are essential for maintaining healthy and glowing skin. Adopting these habits can help you maintain your beauty and prevent common skin problems like acne, wrinkles, and dryness. Consider building a skincare regimen and sticking to it religiously. You should visit a dermatologist to treat skin conditions and seek expert advice on taking care of your skin. You can also research your skin type to buy the right products and eat the right diet. 
Avoid smoking and other harmful habits, as these might cause more problems for your skin. Ensure you visit professional cosmetic clinics like Capital Aesthetics for services like facial treatments and chemical peels. These will help balance your skin texture and minimize dullness. Also, avoid using harsh cleansers or chemicals and too much exfoliation. It might cause more harm than good, so keep this in mind. 
In this article, you explored four skin tips to help you keep your skin looking supple. From using natural techniques to shield your skin from the sun's rays, these tips can help you achieve a youthful glow.