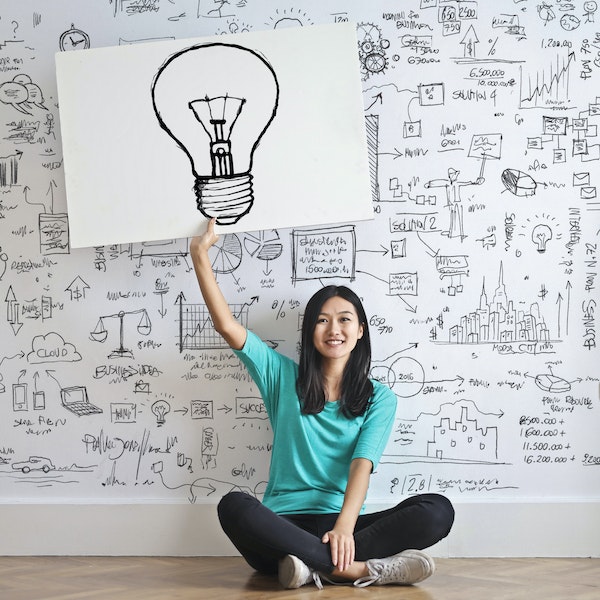 When launching a business, you have to remain its biggest advocate. If you don't believe in what you're doing, it's hard to expect others to lend you their belief. But of course, blind arrogance is not the same thing as quiet confidence, which is why it's good to make a healthy distinction and to try and base as much of your belief in this idea on valuable, practical metrics.
Undergoing intensive market research is an important first step. If you know that your business can serve an untapped market, that you offer something new, and you also know how you're going to introduce this service or product to them, then odds are you have a reason to feel more confident and capable. This is especially true when surrounded on all sides by competition who may love to see your unique selling point and replicate it themselves.
So – what other measures exist to help you gather and establish more confidence in your business idea? This can help you encourage new customers to take the plunge and try out your firm, even if they've never heard of you before. Let's discuss this topic below:
Utilize Outsourced Financial Help
One of the main worries that upcoming business owners have, even to the point of hesitating to put their idea into practice, is of worrying about how to manage the most essential financial tasks, especially if they have little experience in this. 
Never fear, because with a CPA as an outsourced financial tax consultant and accountant, you can make certain that all of the recommendations, your tax contributions, and advice for reinvesting profits should they come is worth its weight in gold, and provided to you as it's provided to many other firms. This way, you never have to worry about integrating best practices, because you'll have incredible help aiding you to do just that.
Sourcing Two Unique USPs
Isolating two unique selling points and really thinking through their worth and longevity can make a profound difference to how you plan for and market your business going forward. Two strong selling points, perhaps one is sustainability, and one is serving an underserved community, can be a good way to establish your marketing and feel confident in offering something new. 
Even something as simple as curating the perfect cafe environment that supports local artists can be a selling point. When you know that this is unique and desirable, you don't have to worry about if your idea has worth.
Launching Out Of The Gate
When learning to dance, you learn to showcase your movements with care and present them accessibly, as well as becoming the biggest advocate for how you take each step and the confidence in which you present yourself.
You can use this mindset to focus on how to launch out of the gate with the strongest marketing, with near-showmanship, allowing you to present the best and most desirable form of your business in the best way. Perhaps this can be aided by investing in graphic design for professional logos, a social media campaign, or even a promotion to get people through the door, such as a first-week discount. It will help you sell your idea with care.
With this advice, you're sure to gather more confidence in your business idea going forward, sometimes in the best possible way.