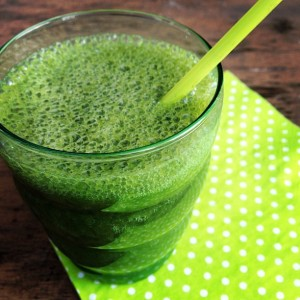 Lebepur Fruit, Vegetable Freeze Dried Organic Additives for Your Smoothies
I am a smoothie girl.  I start each morning with a smoothie, because:
I don't eat correctly
Fruit is expensive
I am lazy and it is all I can remember to do to get ready for work each morning
I really hate breakfast
Jamba Juice is too calorious and I would have to get out of my pajamas to go get one
I like to make everything from scratch, in direct opposition to my laziness as I like to know that I am getting the BEST organic ingredients and the freshest smoothies possible (CONTROL FREAK).
When I received samples of Lebepur's freeze dried envelopes of raspberry, dandelion, spinach and nettle, I could not WAIT to try them!  When I opened the envelope of the raspberry, the smell of fresh fruit overwhelmed me!
YES YES YES!
My diet is well rounded, and I keep it that way by eating the same food that I make for my dachshund Clem.  Since I cook for him, I cook for myself, and as a single person, we all know cooking is not on our list of Things We Love To Do.  It's a pain to eat spaghetti all week long just because we made a pot, or that soup that was delicious Day 1, but didn't taste so good 5 days later.  It is difficult to cook for one, and as I said before, I get lazy.
So when I make my Lebepur Smoothie, I throw a pinch of spinach, raspberry, nettle or dandelion in Clem's homemade cuisine also.  Another thing I do – I get the cheapest vanilla ice cream and mix the raspberry in – wow, Ben and jerry's homemade ice cream without the wallop in the wallet.  When I make a peanut butter sandwich, I throw in a little hydrated nettle or dandelion – YUM.  This is the most versatile and delicious taste coming from a small package packed with flavonoids and carotenoids as well as minerals and antioxidants that I have ever tried.  And I get all the minerals naturally as Lebepur is freeze dried at a very low temperature.  The taste is like falling into a vat of fruit or vegetables.  Honestly, I am ordering the apple next time.
We review many products,
and I have to say that Lebepur is in the top ten products that I have reviewed in the past 4 years.  Lebepur is a German company, and you can go to their website to order a huge variety of fruits and vegetables at an amazingly low price.
The weight of each closeable package is about 20 grams: like a Ziploc sandwich bag.  I throw Lebepur in my backpack when I hike and throw a few pinches in my water bottle for me and the dogs: I LOVE THIS PRODUCT!!
For any parent
Lebepur will make a huge difference in your children's diet also:  they will love the sweet and pure taste of the fruit selections when you sprinkle them on the peanut butter.  Try a little apple on their cookies.  For a tiny cost, Lebepur provides a wonderful addition to dietary health and taste!  Get going!
Ratings are based on a 5-star scale
Overall:  5+
Review by Broad "A" – Ava
We received a copy of this title for our book review. All opinions are our own
You can a find more information about Lebepur on their website http://www.lebepur.com/en/home/