FRAAS Contemporary Infinity Scarf
We're fashion savvy women, no? Of course we are! And the Infinity Scarf is the Must Have fashion accessory for this winter 2012~ and where do I go to get one: FRAAS! This Fairisle Infinity is textured and toasty, and falls like cashmere around my neck. AND it's warm! This scarf is comprised of a mix of nylon, acrylic and wool; it is extremely soft and lightweight so I can wear it now in Utah with frosty mornings still not turned into winter snow, and then later too! I love flexibility in my accessories, and Z and I both adore fashion scarves for that LOOK that says CHIC and COMFORTABLE. Not only will my FRAAS scarf dress up my outerwear, it looks great with my LBD. And when I travel, this scarf is so lightweight; it takes almost no space in my luggage.
Colors include navy/turquoise, camel/ivory, black/grey, and this one, rose/petal. It loops easily and requires no tying, which is a boon for me – I can spend hours trying to tie my scarves into that LOOK that I never seem to perfect. And yet I LOVE the look of a tart scarf around my neck.
This is the year of the accent color – so grab a FRAAS scarf and glow as you go into work, on that special date, or to Snowbird to ski their fabulous slopes, and glow into your own special look! Darling, delightful, downy warm and just plain delicious!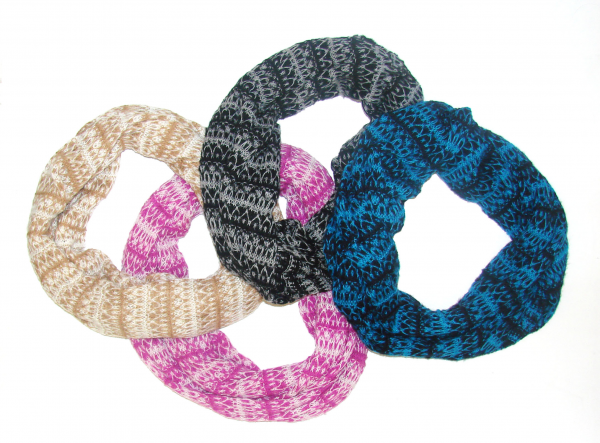 Fashion Look for casual or as a great Christmas gift; check out the FRAAS website for all of their new fashion looks in accessory scarves!
This and other FRAAS scarves can be purchased on Amazon.com and retailers around the country.
Ratings are based on a 5-star scale
Overall: 3

Review by Broad "A" – Ava
We received product for this FRAAS scarf review from Lipton Publicity.. All opinions are our own.