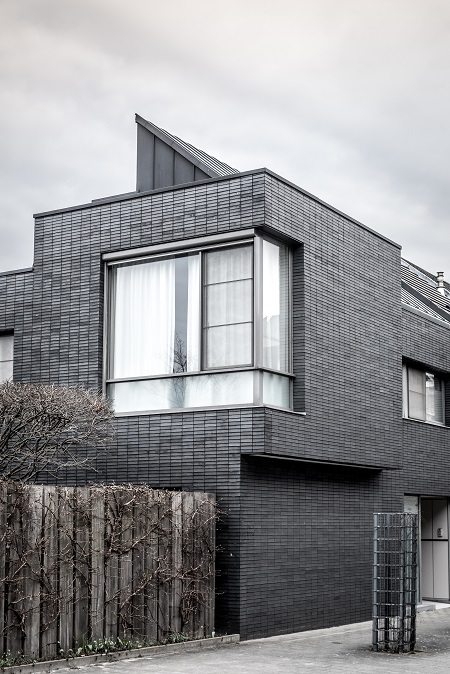 When purchasing a home, there are often compromises to be made; for example, you may find a house that you absolutely love on the inside, but is not to your taste at all from the outside. If the exterior of your home is not to your liking, or it's looking rather tired and worn, why not give it an update?
In the past, there wasn't too much you could do to change the appearance of the outside of your home, apart from giving it a fresh coat of paint. However, nowadays, there are a whole array of options available to transform your home's exterior. 
The outside of your home is what gives that all-important first impression to your visitors and passersby. Having a well-maintained, attractive exterior for your home will enhance your property's curb appeal, which is always a positive. If you are planning to sell your home, making the outside look as good as possible has many benefits; firstly your home will look great in the photographs featured in the property listings, this, in turn, will make it more attractive to potential buyers. Secondly, a home that looks great from the outside and has a high-quality finish could help to increase its value.
Here are some ideas to help you create the perfect aesthetic for your home:
Cladding
Cladding is an increasingly popular way to give your home a complete transformation. Cladding provides a remarkable façade and gives an expensive feel to your home. If your home's exterior is looking worn, tired and dated, cladding can completely change this and provide a modern, sophisticated and sleek look. Having cladding installed is probably the biggest, and easiest way of providing a significant improvement to the overall look of your home, and is ideally suited to anyone hoping to create a contemporary styled design-led look.
Roofing
Fixing the roof is a priority in terms of safety, and there are companies like Mr Roof that can make the necessary fixes, but when you need to transform your home, you can completely redesign the roof. It can take time, but when you change the roof from a box gable style to a combination roof or cross-gabled version, the home will have a massive makeover. Changing the roof means a significant amount of upheaval, but when it comes to fixing the home and protecting the property, especially if you moved into a fixer-upper, the roof is the best approach to give your property a facelift.
Windows
Updating your windows offers a range of benefits, both in terms of practicality and attractiveness. New windows can help to improve your home's energy efficiency, as well as keep outside noise at bay, which will make your house warmer and more comfortable. Windows can also be a perfect way to complement the finish of your home, whether that is cladding or paint. By choosing a window color that either matches or contrasts with your paint or cladding, you can create a dramatic change. 
Driveway
Your driveway is likely to make up a large portion of the outside space in front of your home. This means that it is likely to be one of the most prominent features. Therefore it is vital to keep it looking good. Ensure that your driveway is free from weeds and litter to make sure it looks its best. Keeping your driveway well-maintained doesn't need to be too time-consuming, just spending five minutes every few days pulling out weeds and getting rid of any litter that may have blown onto it should be enough time to keep it looking great.
Garage 
If your home has a garage, you will want to make sure that this doesn't let down the overall appearance of your home by looking scruffy and worn. Keep your garage looking great by ensuring its gutters are kept clear of debris such as leaves, moss, and weeds. You can also improve the look of your garage by ensuring that its roof is well-maintained and in a good state of repair. The most significant part of keeping your garage looking good is to make sure that the garage door looks good. If your garage door is painted ensure that the paint is kept fresh to protect it from unsightly peeling, rust, and rot.
Plants
Plants are a simple but truly effective way of brightening up any space and have the power to completely alter the look of your home from the outside. You don't need to be an expert gardener to use the power of plants to makeover your home. You can keep the addition of plants and flowers to your garden as simple as you like. The easiest way to add plants and flowers to your front garden is to use hanging baskets and planters. If you want to achieve a polished look, then position plants in pots symmetrically, for example equally either side of your front door, or either side of your garden path.
If you prefer more of a classic, naturally beautiful look, then planting flower beds with a mix of plants, flowers and bushes should help you to create the look that you want to achieve.