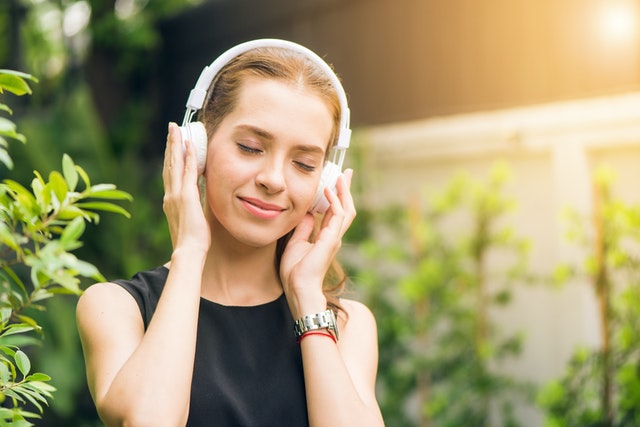 Entertainment is the act of providing or being provided with enjoyment. It could be an event, activity, or performance designed for people to enjoy doing. Good entertainment captures one's attention and helps someone have fun.
Entertainment should give pleasure and delight to the person taking part in the activity or being entertained. However, having fun does not necessarily mean it has to be expensive for you to enjoy. You can find ways to have a great time at a good or no cost. This blog post will discuss ways you can have low-cost entertainment at home.
Do Online Activities
You do not need to be bored when you are at home. There are a variety of ways to entertain yourself and have fun. First, get on the internet and explore. You can go through your social media pages or create them if you do not have them. Then, face time with friends and watch YouTube videos of your choice.
Social media is one of the trending entertainment platforms.
With the internet, you can explore so many things. You can also try out free online games, giving you a platform to challenge yourself. The only danger in this is that these internet activities can be addictive. So try to be cautious as you enjoy them.
You Can Catch Up on Reading
Suppose you are a book person. Reading and catching up with a story can be a perfect entertainment model for you. You can get new reading materials or finish with the ones you have been reading. Some people even keep rereading exciting books they have read before.
Reading can be interesting if only you get the right type of materials that you like. Getting a book with a sequence of books can also be very interesting. It is just like watching a TV show. For example, a book series like Hardy Boys has many fascinating books. Books keep you entertained and occupied.
Spend Some Time With Your Kids
Getting some time to spend with your family is not often your current busy life. So when you have some free time, you can spend some time with your kids. Enjoy watching animations with them, playing with them, and taking them out for a walk or even activities like fishing and sports. Being with your kids is fun for both you and the kids. Spending time with your children is enjoyable and gives you a chance to bond and make beautiful memories.
You Can Watch Movies or TV Shows
Sometimes all you want is to lock yourself in the house and watch a movie you have longed to see. You can get movies from a variety of sources like Netflix and Amazon. Watching is another way you can get entertainment in your home. 
Watching a TV show or movie at home is so cost-effective. All you need could be the internet to access the movie or download it. If you want to go outdoors for the movie you can look for times when cinemas have offered. You can also go for the film off pick hours, which are likely cheaper.
Check Out for Offers at Your Local Entertainment Areas
To have fun, you can consider going the extra mile of looking out for places with offers. For example, you can check when parks, museums, swimming pools and other areas have giveaways. Then you can go and have fun at a pocket-friendly fee for you.
You can also look out for offers from eating joints. Well, having a meal is a way of entertainment, especially when you have company. So you can take your friends along and go to enjoy the offers. 
Some places may offer gifts or campaigns like buy one pizza and get one free. Meaning you get two pizzas for the price of one. These are some things people enjoy doing with friends, especially young people.
Meet Up With Friends
Well, having your friends around is always a great thing. You get to catch up on things, tell stories and talk about personal life and experiences. It is enjoyable to share and laugh together. Friends give you a sense of belonging and identity, making it very enjoyable to have friends around.
You can visit your friends and enjoy some time with them. You can even do activities that you all enjoy doing, like playing chess or cards. Meeting up with friends is fulfilling entertainment at minimal or no cost.
You can also plan on a simple party or picnic with friends and assign everyone something to do and bring to the party. It is an excellent method because nobody will be burdened with the cost effects of hosting the party.
Make a Meal or Try Out New Recipes
Making your favorite meal can be enjoyable. It gives you a sense of fulfillment when doing it, especially during your free time. Cooking is an activity you can enjoy even with someone else. You can get your spouse or kids and try out a new recipe. 
Cooking from your kitchen is not costly if you have the ingredients with you, and if you have to buy, it is just a few things. You can get so much joy in doing kitchen activities with your family that you can make a routine.
You Can Learn a New Skill
Many people tend to sleep during their free time. But why sleep when you can use that time to learn new things. For example, have you ever wondered how to do some interior designs with handmade art at home? Do you ever wonder if you can make pizza at home? Well, if there is anything that fascinates you, why don't you learn how to do it?
You can watch a YouTube video on making the pizza and learn. You can learn so many other things without spending anything as long as you have the internet or the necessary materials like books. People derive joy and pride in learning new skills.
You Can Take Pictures and Videos
Some people have a lot of fun taking pictures and selfies. You can take some time and enjoy making funny videos or even creating content that you can post on Instagram and YouTube. Many people take pictures for leisure.
You can also get someone to do the videos with you. Alternatively, you can have someone record the video for you and take pictures of you. Altogether it is a way to have pleasure. Moreover, you can make money by having fun. Most Bloggers, content creators and vloggers get money by having fun making videos and taking pictures.
You Can Nurture Your Garden
For some people, nature is fun, and doing something in the garden can be so fulfilling. If you have a garden at your home, you can plant some things and watching them grow can give you some joy. You can even make it a habit to visit the garden to check on the plants and water them, which can be an enjoyable task.
In conclusion, as you can see from the above points, there are plenty of things to do that don't cost much. You do not have to live a boring life with the excuse of not having money. You can even get entertainment from other people around you. 
Listening to your kids recite a poem or play an instrument does not cost you a dime. You can even get entertained by your spouse, by the things they enjoy doing. So it would help if you look for something that you have on hand or at your disposal that you do and want. Items that are cheap or do not cost anything which provides personal value and enjoyment, to get entertained.