Earlier this year I went on a press trip for this movie and loved it. There is only one word to sum up this feature:
HONEST. This is 40 is the most honest film that has been produced in years. While I could not relate to some of the problems in the film I sure did understand them.
So what is This is 40?
It is a drama with very funny moments. Anyone going to see this who has been in a long relationship or is married can relate to this film. It is so honest about the difficulties of relationships, marriage, business and family. Life is hard we as people are reminded of this every day this film is a reminder of just how hard life can be. Judd Apatow captures life in such a way that very few filmmakers have or can.
The film's structure is so episodic with a series of problems resolved and compounded in ways that only happens in real life. The film deals with universal pressures of raising kids right, eating well, exercising regularly, keeping the house tidy, maintaining sexual passion, and Apatow takes his portrait of marital strain one step further by delving into the family's finances.
That is not to say that this film is not hilarious. There is an amazingly creepy scene with Charlyne Yi that had me laughing for about and hour after I got back to my hotel room. Any of the scenes involving Chris O'Dowd, Robert Smigel, and Jason Segel were outright laugh riots.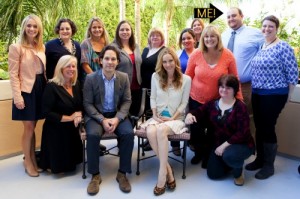 However, this film really belongs to Leslie Mann.
She is BRILLIANT in this role. Mann's Debbie is complex and compassionate all while maintaining her character's difficult and shill exterior. Rudd's performance as Pete was also amazing and complex.
There is a killer amount of special features on this Blu-ray too!
There is an amazing audio commentary, over an hour of deleted scenes, a great making of feature and a radio interview with Apatow. All of these are worth the watch without question. But wait there is more we also get Part 3 of Kids on the Loose, a short thing about Gram Parker, a thing about the music of the movie (also amazing) , a pat on the back feature of Albert Brooks, about 20 minutes of mess ups and gag reels stuff (over two features), a really funny ride along with Smigel, and some classic Triumph the Insult Comic Dog bits from the set.
This film is not a feature of good or bad characters it's so human that it transcends that with tons of dimension for every character so the audience ends up loving them and hating them from time to time. So this is the exact opposite of escapist cinema but it resonates much more than any other film I have seen this year. And this Blu-ray has more special features than most!
Highly Recommended!
This Is 40 (Two-Disc Combo Pack: Blu-ray + DVD + Digital Copy + UltraViolet)
is available both online and in stores.
Ratings are based on a 5-star scale
Overall: 5 Hemorrhoid Checks out of 5
Review by Bro' B – Ben