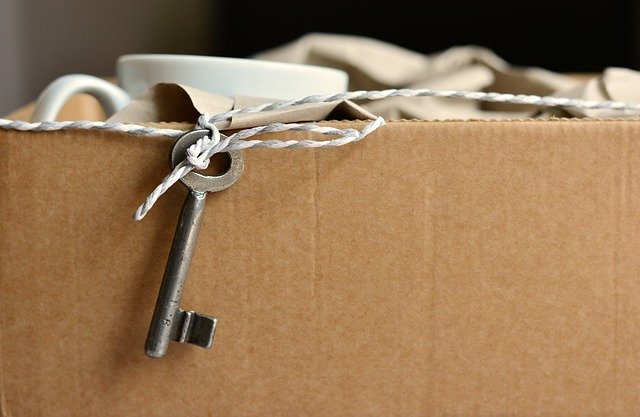 There are plenty of reasons to downsize to a smaller property. It's a great way to cut back costs for retirement or to relocate. For others, it's simply that they don't need the same amount of space as they used to. In fact, according to a survey of citizens living in larger houses, 60% of people say they'd prefer to live in a smaller home. This is due to a number of factors.
Along with the money you'll save, It's also more environmentally conscious and reduces your carbon footprint. It won't be necessary to waste all that energy on heating or cooling your home. The move to a smaller place can be stressful, however. You'll need to make some tough decisions on what to take, store, throw out, or donate. Here are some tips to get you through it. 
Take an inventory 
By jotting down a list of everything you own while you go through it you can keep better track. Organize everything into categories. These will usually include, essential items, things to donate, and what to throw out. Be as cutthroat as you can. If you forgot you had something do you really still need it? If you have any duplicates, you don't need to keep both. You can find a new home for some of your less worn items.
Make donations
Some people simply set up a box outside their front yard, the "free books" method. Sure enough, the thrifty elves will come and you'll notice your books and household items disappearing. If not a charity organization will help you find someone in need. Find out more about where to donate your stuff before moving. 
Measure Furniture
Measure all larger items carefully before moving them. You don't want to arrive with a giant sofa that won't fit in your downsized living room. Make floorplans of each room and make sure your furniture is the right size for the space.
Storage options
You have several options. Get your measuring tape out again and see how much you will realistically fit in the storage areas in your new home. Check out closet space and under the beds. If you need to keep hold of more items you could consider renting out a storage unit. You can keep boxes secure for longer and even more delicate items. 
Sell stuff
If you want to make a little extra cash while downsizing you can easily sell your stuff nowadays using apps. OfferUp is an app that makes it easy to sell furniture and other household items to local buyers. Poshmark is more for selling clothes and accessories. Facebook marketplace is also an easy option. 
Be organized
Make sure you don't leave everything until the last minute. Set aside a few weekends before the move to sort out all of the packing. Get the whole family involved and assign rooms per person. Focus on the end goal and remember that even though it's hard work, you'll be able to relax in your new home soon.