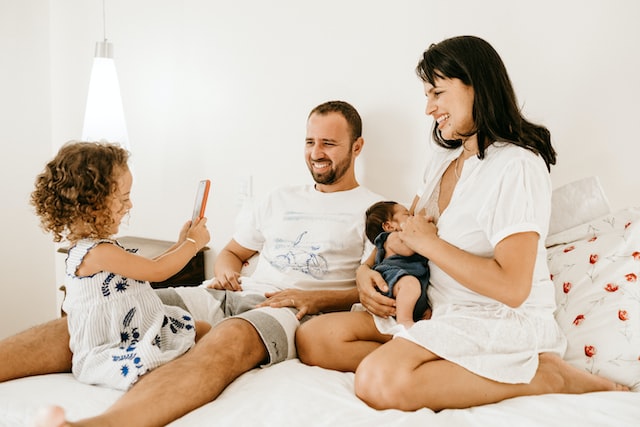 Nobody wants to live in a negative place. Some people are negative in this world simply because that's how their mind has always been. It's not the best disposition to have because it will likely mean that you'll attract all kinds of other negative energy. When you're at home and you're hoping to spend time with the family, you'll obviously want everything to be comfortable and optimistic. 
Living in a family that lacks a little positive energy can be very draining in so many ways. You'll want to make sure that you limit this kind of thing, of course. Creating a positive family environment at home might take a little practice, but here are a few things you can do: 
Encourage Everyone To Be Positive 
The first thing you can do is actively trying to promote a positive environment. If you have this kind of situation going on, you're going to be in a much better place overall. Life is all about getting into different habits. If you can create positive habits around the house, then it's going to be a lot nicer to live in. 
Keep Your Home In Wonderful Order 
If you want positivity in your home, then one of the most fundamental things you can do is organize your home. Keep everything in the right place and make sure you aren't leaving things to pile up. It's very easy to hoard items without even realizing it, so make sure you're not doing this. You could even use services like Evergreen Junk Removal to come over and collect all of the stuff that you no longer need. 
Deal With Problems Honestly Instead Of Avoiding And Ignoring Them 
Whenever something isn't quite right around the house, the best thing to do is to bring it up and talk about it. Being honest and open will solve problems swiftly and quickly. It might hurt a little more in the short term, but it'll save so many issues later on. Whether it's to do with the home or a particular domestic issue, make sure you don't bury it. 
Remove Issues With The Home Before They Become More Significant 
We've just touched on the idea of dealing with issues right away but it's worth mentioning it again in relation to small flaws with the home. They should not be ignored or left for a while. It may feel like a small issue, but things will develop over time, so make sure you're getting things solved sooner rather than later.
Regularly Look To Redecorate And Upgrade The Entire Place
If you continually update your home and keep things fresh, you're going to be in a situation that is a lot healthier for your family. You're also going to benefit in the long term regarding your home. Redecorating and upgrading the home will make everyone feel a lot more positive about the place that they're living in. You'll also be upping the value of the place overall, so everyone will have a wonderful underlying feeling about the place they call home. When it's time to sell, you'll get a much bigger number in your bank account.