Disclosure: We received product to facilitate this review. All opinions are strictly our own.
Alas poor Maiden do not weep!
There hast a solution to make thee sleep.
A strong and powerful magic Willow
In the SHAPE of a Snuggle-Pedic PILLOW!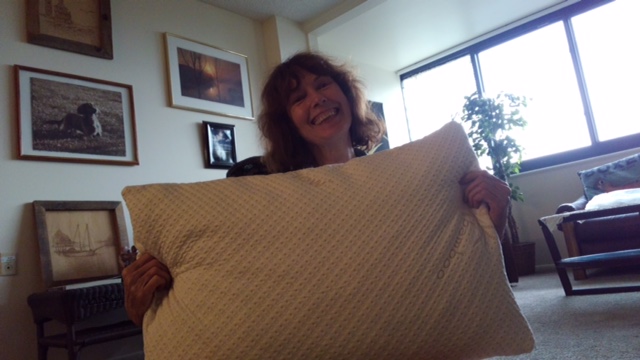 PILLOWS are powerful.  They offer comfort for pain management and a place to lay your head when you need a soft snuggle.  They serve as a best friend when you need a hug.  And they are always there, a best friend with your best interests at heart.  A good pillow is a nightly gift to oneself!
I have reviewed a lot of memory pillows and they have all been nice.  The only thing that kept them from being WONDERFUL was that my head lumped here or there and I could not ADJUST the pillow to fit my personal needs.
When Snuggle-Pedic Kool-Flow Pillow came across my desk I JUMPED at the chance to review it, as the KOOL folks at Relief Mart not only offer a luxurious bamboo cover with a zipper THAT can be washed but the OPPORTUNITY for the pillow to be ADJUSTED to your personal needs.  Although each pillow comes generously filled, with zippers on both inner and outer sides, Snuggle-Pedic will happily send (LOTS OF) extra foam at no cost to give you a customized pillow for your particular needs.  Or you can pull of some of the foam it you want a softer pillow.
BUT THE AMAZING thing is that Relief Mart, located in Southern California (no foreign labor here) will actually pay the shipping costs BOTH WAYS and customize your pillow if the extra stuffing does not meet your needs.  SelectaBed Mattress Division of Relief Mart, Inc.  will fit your needs of support, firmness, weight, and buoyancy/springiness. AT NO COST to the customer.
I did not use this service because my original Snuggle-Pedic pillow came perfectly stuffed and I immediately tried it out.  With the Kool-Flow feature, I kept cool and comfy all night.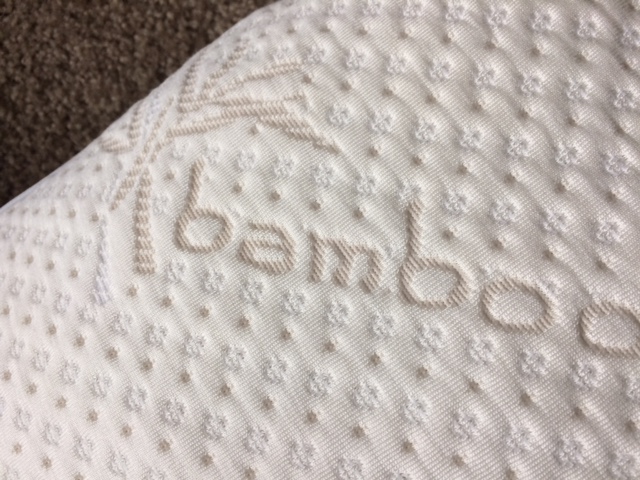 WHAT I THINK
This is a premium pillow that is extremely customer service oriented.  The quality of the pillow is higher of more expensive pillows (memory foam) that I have recently reviewed and I loved the comfort and bamboo softness of the cover.
From the Snuggle-Pedic website:
Good quality shredded memory foam solves this problem through its ability to conform, but can make too heavy of a pillow for some users. Only the Snuggle-Pedic™ uses a proprietary mix of our very special hypo-allergenic and extremely low V.O.C. Biogreen® memory foam and CertiPUR-US® certified foam. This proprietary mix of foams come directly from our very high-end, all U.S.A. produced mattresses made right in our Westlake Village, CA factory. The very small pieces are extremely soft and fluffy and make our pillow lighter and more resilient than the usual shredded memory foam pillows found on the market. Our soft and Luxurious Kool-Flow™ Micro-Vented Bamboo Cover, along with our soft and fluffy interlocking foam pieces offer an unprecedented breathability that allows air to circulate through the pillow and keep you cooler all night long!"
I myself have always used a down pillow, but I do spend a lot of time fluffing up the spots that roam around under the pillow cover and create pockets of discomfort for my neck.  And my dog has feather allergies.   Snuggle-Pedic cuddled my head and neck perfectly for a fantastic night's sleep – and I am an insomniac!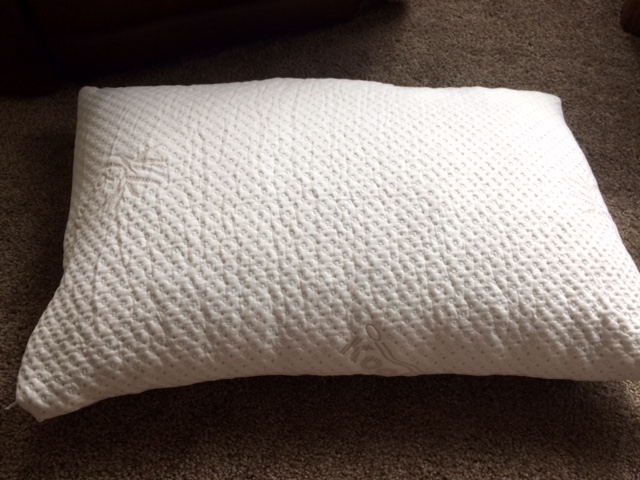 Very reasonably price, I am keeping this pillow on my bed and drying my NO SLEEP tears.  Amazing quality, stuffing was perfect for me, and I love the option of customizing my pillow rather than having to buy another one if it is too firm or too soft.  Brilliant idea!
Snuggle-Pedic (Relief Mart, Inc.) also offers a 90-day sleep trial and you can return your pillow for a full refund and they will pay all shipping costs when you contact them directly.  They also offer a 20 year warranty!  Carumba – I love it! Visit them at www.SnugglePedic.com and check out the best rest you can get! LOVING my Snuggle-Pedic PILLOW, I am now feeling like a rested Queen of my realm!

We give this product an Awesome 5 out of 5 stars
For more information or to buy a Snuggle-Pedic pillow, topper or mattress visit snugglepedic.com