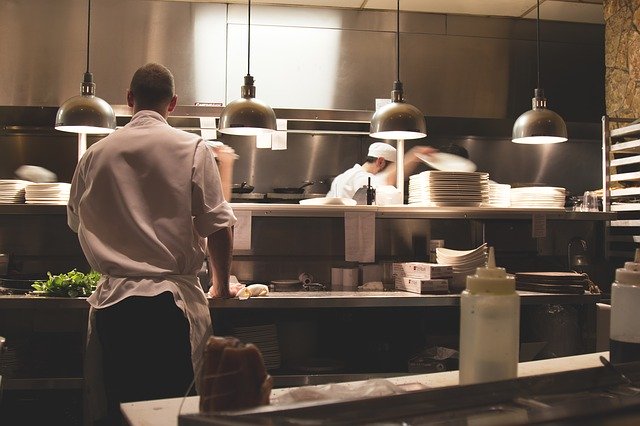 A restaurant POS, or point-of-sale, is the software and hardware system that handles orders and transactions for businesses that serve food to the public. A good POS system improves the customer experience, speeds up transactions and gives you information that lets you make good decisions about your business. The POS system in a restaurant goes beyond just processing orders and credit cards. Choosing the right POS as part of your merchant solutions offers many insights into sales and inventory to let you find success.
Increase Upselling
Upsells increase your bottom line. The Cloverflex POS reminds your front of house staff to ask customers if they want premium liquor or an appetizer. These small things increase the average check size, which adds up to profits. Servers get busy and forget. Automating the process with the POS system makes it easier for the wait staff to do small things that provide good customer service.
Increase Customer Loyalty
Modern customers don't want to carry a punch card, but loyalty programs encourage repeat business. With a good POS system that integrates the loyalty program in your software, you have a great way to keep customers coming back while building a database that you can use in other ways. Your database can be used as a marketing tool for getting customers through your door and taking online orders.
Manage Your Floor
Your POS system can help you see which guests are spending a long time at a table This lets you keep service moving at a reasonable pace to make the most revenue. Knowing wait times helps your host staff tell customers how long it will take to get a table. This improves the guest experience and keeps your customers returning.
Reduce Payment Fraud and Employee Theft
POS systems have technology that processes credit cards quickly but also connects with credit card processors to prevent fraud. Your POS system shouldn't store credit card information, but it does need to protect your customer's valuable data. A POS system tracks all ordered items, which increases sales. Your wait staff can't ask for extra bacon for a customer without inputting it into the POS.  You can restrict the staff that can void items, ensuring that employees aren't able to give out freebies. The POS also reduces shrink.
Increase Communication Between Staff
The POS system communicates orders between wait staff and cooks. Order modifications go into the POS, alerting cooks to allergy requests or special orders. The POS displays orders in a uniform method, which speeds up order processing in the back of the house. Through inventory tracking, the POS can mark out items that are out of stock, alerting wait staff before the order is taken.
Run Daily Reports
Your POS can tell you which menu items are hot and which aren't. It can give you information about menu design and inventory. Instead of learning that you're out of bacon right before service, the POS can send an alert to you when inventory is low. Running daily sales reports can tell you how your business is performing, hour by hour, to help you manage staff and inventory.
Learn more about the Booker Clover POS system and how it can integrate into your business.