Complete Do-it-Yourself Manual Newly Updated
By Editors of Family Handyman
Published by Reader's Digest
My Christmas Bucket List!!!
What's a single girl to do when faced with home projects?  Well, we all know how independent the Broads are, even though Broad Z has handsome Mr. S. and adorable Mr. Benjamin to help her keep her house in tight maintenance shape.  Me, not so much!  Clem is terrible at repairing all the cabinets he tears down (he's only a dachshund for goodness sakes!) so I HAD TO HAVE my new edition of The Complete Do-it-Yourself Manual as my Christmas gift to myself.  I am not lying!  I do have to take care of my house by myself, and I have all the tools to prove it!  DIVAS are daring and know how to take care of themselves~!  And here at the Broads, we do it with panache!  ENTER:  The Complete Do- it-Yourself Manual with pictures, absolutely EASY PEASY instructions and a complete picture breakdown of tools and projects.  Do I love you Complete Do- it –Yourself Manual?  Yes I do, although you have yet to take me out to dinner!
The Complete Do-it-Yourself Manual, by the editors of The Family Handyman, one of the most respected brands in home improvement.

This book has been the best-selling DIY Manual for over 40 years. At 517 pages, the newly revised edition covers almost every imaginable home improvement project and includes new chapters on landscaping, outdoor projects, storage projects, updated code/materials and technology, plus more than 3,000 full color photos and step by step directions for each project.  

Suitable for beginners to experts, this reference book is a treasure for every homeowner or DIY project lover. It'll help save time and money on renovations, repairs and DIY projects. 

This book would also make an excellent holiday gift. 
GIVE YOURSELF the gift all women WANT (hey, and you guys too!). 
"The leading manual for home improvements is getting an update to address current codes, latest materials, tools and technology.
The bestselling, most comprehensive guide to home improvements has been revised and updated once again since it's revision in 2005. Over 10 million copies of READER'S DIGEST COMPLETE DO-IT-YOURSELF MANUAL have been sold since it's original publication in 1973. In 2005, the manual got bigger and better than ever, when The Family Handyman and Reader's Digest joined forces and completely revised, updated, rewrote, and redesigned this home improvement classic. Now in 2014, The Family Handyman has once again updated and revised this do-it-yourself classic to make it relevant to today's homeowners and DIYers . . .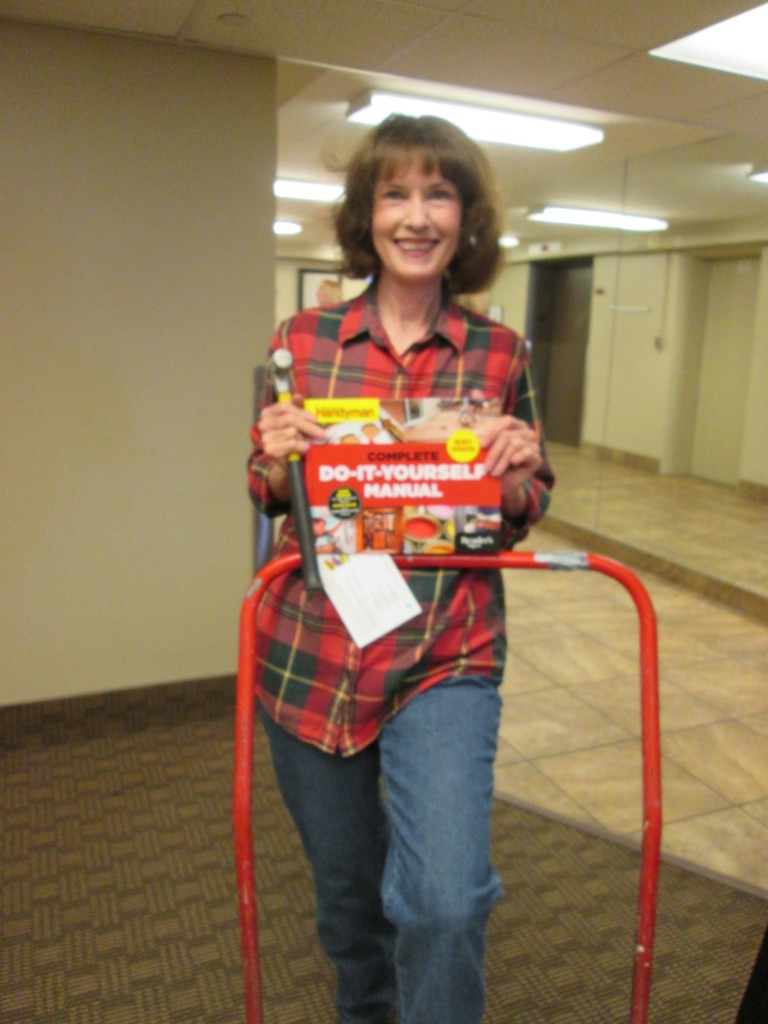 Written in a style of text that addresses readers in a very accessible, conversational tone for easy, user-friendly assistance with every do-it-yourself task. All instructions and materials have been updated to address current codes (electrical, plumbing and building), and revised to indicate the very latest in materials, tools, and technology. Suitable for beginners and experts alike, this newly revised edition includes:
Over 3,000 photos and illustrations to make complex projects and repairs easy to understand.
Twice as many storage projects that help home owners cut clutter.
New building materials that yield great-looking, long-lasting results — and low maintenance!
New technology that lets homeowners save energy, add convenience or improve security.
New building codes that make homes safer, more energy-efficient and trouble-free.
The book's tried-and-true instructions provide do-it-yourself solutions to a ton of problems that could cost a fortune if you had to hire a professional.
This manual is a "must-have" reference guide for every home-owning man or woman.
FREE EBOOK when you buy The Complete Do-it-Yourself Manual:  About The Family Handyman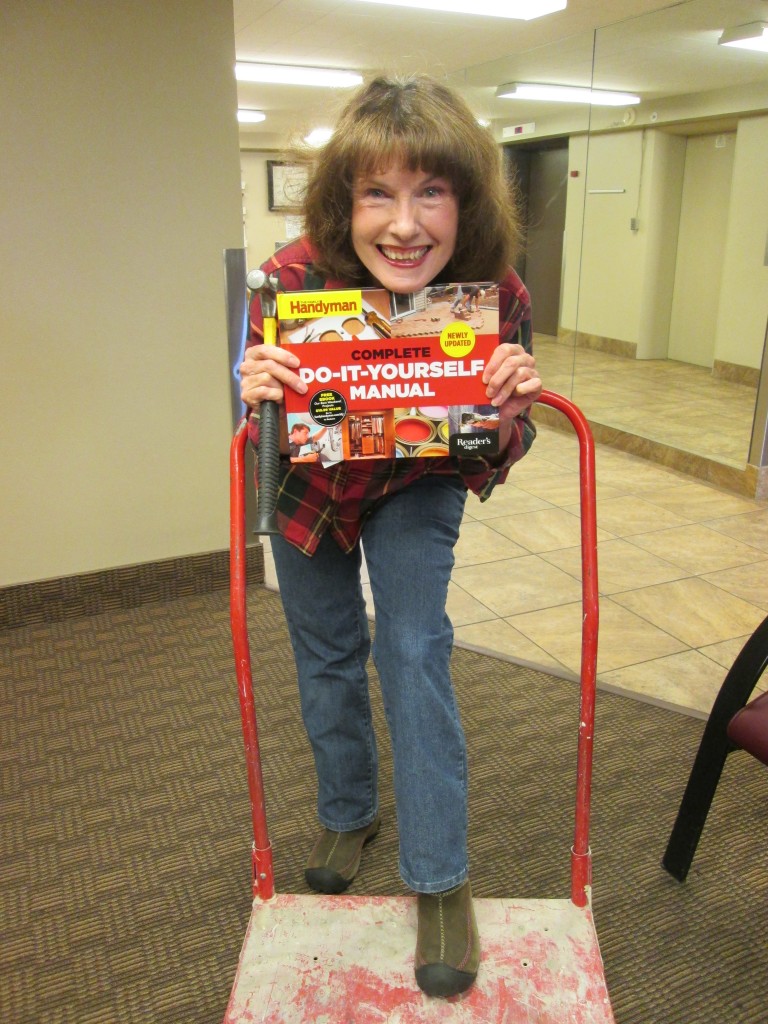 The Family Handyman is one of the most respected media brands in home improvement. The magazine celebrates the process and pride of a project well done, and gives consumers the how-to and solutions they need to create the home and lifestyle of their dreams. The brand offers accurate, fully tested content by a staff of experts and former pros. A crew of more than 1,100 reader-volunteer Field Editors contributes to every issue. The Family Handyman content is available in print; in books; online at FamilyHandyman.com and Haven Home Media; via digital download for iPad, Nook, and Zinio; and Facebook, Twitter, Google+ and Pinterest.
Come on ladies, MAN-UP! 
We are woman, we are strong…we are The Broads!
Ratings are based on a 5-star scale
Overall: 5+++++
Review by Broad "A" 
We received a copy of this title for our book review. All opinions are our own
The Complete Do-it-Yourself Manual Newly Updated
is available on Amazon.com as well as booksellers nationwide.