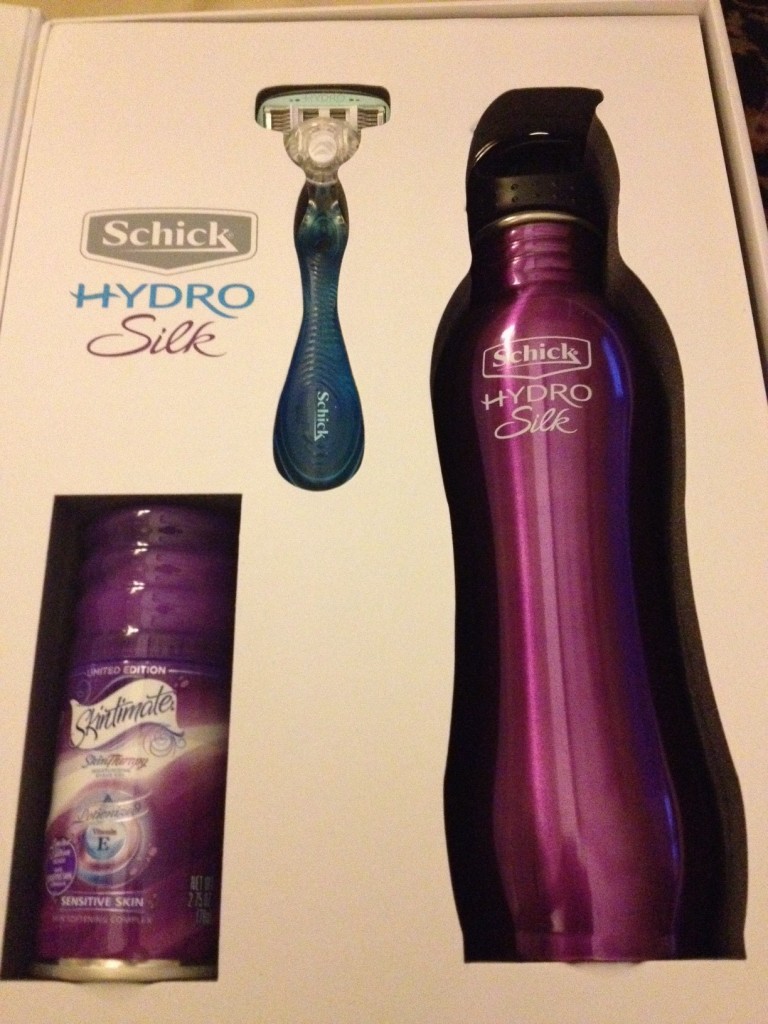 The thing about being a broad is:
You can pretty much say what you want

You can dress up or wear sweats whenever you want (you've earned the right)

You have no one to answer to but yourself
On the other hand:
You want to be quick and smart (you're a broad – people look up to you)

Looking great is the best revenge
So, taking care of ourselves is one of those things that we do not only so that we can dress to impress, but also for ourselves. That includes making sure we look great, right down to our bare legs. Which is why I thought I'd delve into the world of SHAVING! 
Men may have to scrape a metal handled razor across their stubbly face, but not us. We have more luxurious ways to make those gams look like they're ready to strut across the cover of a detective novel. 
Schick's newest razor is designed with WE women in mind…
Water-activated moisturizing serum hydrates throughout each shave: The act of shaving is known to strip skin of essential moisture and can leave it dry, dull and irritated. The Schick Hydro Silk™ razor has moisturizing serum that activates with water to help replenish skin's natural moisture throughout each shave. This advanced lubricating reservoir is more than a reinvention of the traditional lubricating strip – it is a totally re-engineered system to be more effective, delivering soothing lubricating ingredients while hydrating the skin.

5 Curve-Sensing Blades deliver an incredibly close shave: this is Schick's first 5-blade razor for women and it leverages 7 years of blade technology research to bring women Schick's closest shave yet. Unlike many of their razors, the Schick Hydro Silk™ razor blades are individually mounted to the cartridge which allows the specially designed blade tips to flow smoothly over a woman's distinctive skin contours.

Unique Skin Guards help protect skin from irritation: the invention of Skin Guards on the top of each blade–to smooth the skin while shaving, which helps reduce irritation–represents both a completely new approach to achieving closeness and an industry advancement in shaving comfort and irritation reduction. The result is a unique shaving experience that no other women's shaving system offers.

Compact oval cartridge shape for closeness and hydration in all zones: the unique design was developed to answer consumers' calls for a razor head that easily fit into sensitive and/or hard to reach areas as well as easily maneuvering around curves and contours.

Beautiful, ergonomic and soft aqueous handle: Recognizing that the design aesthetics are as important as the actual functional purpose that the handle serves, Schick spent two years developing the handle. This is Schick's most beautiful, feminine handle that is as easy to control and maneuver around curves as it is attractive.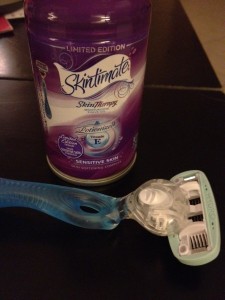 Want to try this razor for yourself? Schick has allotted 200 of them to go out to the readers of The Review Broads and Champagne Living, so hurry and grab one!!
Product was received to facilitate this post.