Natural is my Idea of Great – Lapapo All Natural Homemade Soap and Lotions
WHO ARE THEY?
Mark and Cicele van Brenk of Lapapo Natural Soaps and Lotions
I love family businesses – those families who turn into entrepreneurs because they can't find what works in stores.  The Brenk family business (Lapapo) is amazing.  I tried the Foster Bar of soap, homemade and all natural and ooh la la, it thrummed on my skin.  Utah is DRY – its desert – and I need soap that doesn't act like soap but like a gentle raining moisturizer on my DRY and sensitive skin!  Lalapo is WONDERFUL!  And it smells like lavender, a super plus for me!  I'll let Mark tell about it!
From the Lapapo website:
In 2013, Cicele van Brenk (my wife) was determined to find the right hair care product for our daughter Maya's curly hair. Months of searching the web, reading books and browsing products at hair care stores yielded products that were either expensive or ineffective… usually both. At the same time both Cicele and I (Mark) were dealing with some extremely dry skin that, in my case, led to cracking and bleeding knuckles. Like Cicele, I found little that would help long-term and didn't contain a list of ingredients that were beyond recognition. 


Cicele developed a leave-in conditioner that works well for Maya's hair and eventually, with some research, trial and error I created a basic glycerin lotion that immediately showed some results in toning and hydrating our skin. That success didn't last long, though as we found that while the lotion was really beneficial and helpful to our skin that the commercial soaps we were using were working against that and still causing some dryness in our skin.

That was only a half solution and Cicele was determined to solve the other half; a cleansing soap that was also moisturizing and nourishing to our skin. She took this hobby to a new level (mild obsession, maybe) and began schooling herself in the processes of saponification and researching oils and their varying health benefits; both to the body as a whole but particularly to the skin. Soon, Cicele was producing soap and lotions that friends and family were asking for regularly. 

In early 2015, we formed Lapapo Handcrafted Body Care to share soaps, lotions and other fastidiously-made skincare products with the rest of the world. Our products are not intended to be used to cover up or conceal unhealthy skin but rather to provide healthful, nutritive oils and conditioners to your skin. When our products do their job, no one will be able to see them but instead see your healthy, beautiful skin.

"Lapapo" is a Yoruba (West African language) adverb meaning "together" or "jointly.
FOSTER SOAP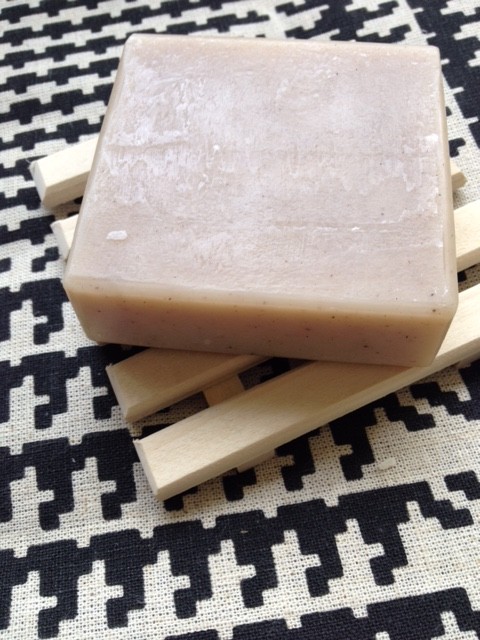 Bubbly and effervescent as a glass of champagne, this all natural soap is lovable and compliant.  You can smell the moisture settling on your skin.  One of the best all natural soaps have ever tried I want more!!!! Full of lavender essential oil paired with the earthy scent of patchouli essential oil, this soap is heavenly and gives my skin hope!
INGREDIENTS:
Ingredients: Water/Chamomile Tea, Almond Oil, Emulsifying Wax, Meadowfoam Seed Oil, Jojoba Oil, Organic Shea Butter, Conditioning Emulsifying Wax, Optiphen Plus, Vitamin E, Lavender Essential Oil
Cornell Moisturizing Body Lotion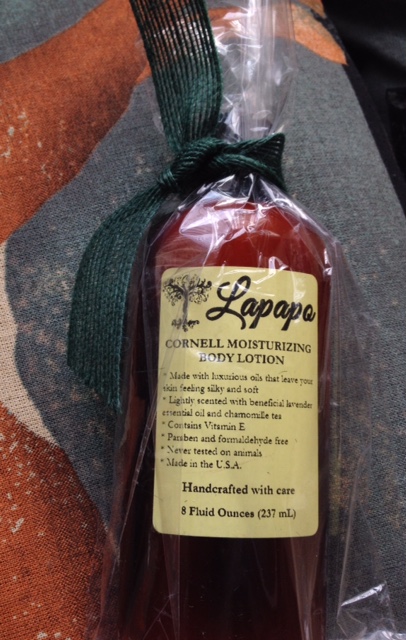 Another handmade creation for absolutely INTENSE moisturized skin (my experience), Cornell Moisturizing Body Lotion works.  I try a lot of moisturizers and while most of them do the job, not many do the job and send me to heaven with a lovely scent and light touch that massages my skin as it hydrates.  This company gets an A PLUS in my skin book!
INGREDIENTS:
Water/Chamomile Tea, Almond Oil, Emulsifying Wax, Meadowfoam Seed Oil, Jojoba Oil, Organic Shea Butter, Conditioning Emulsifying Wax, Optiphen Plus, Vitamin E, Lavender Essential Oil
WOODEN SOAP DISH: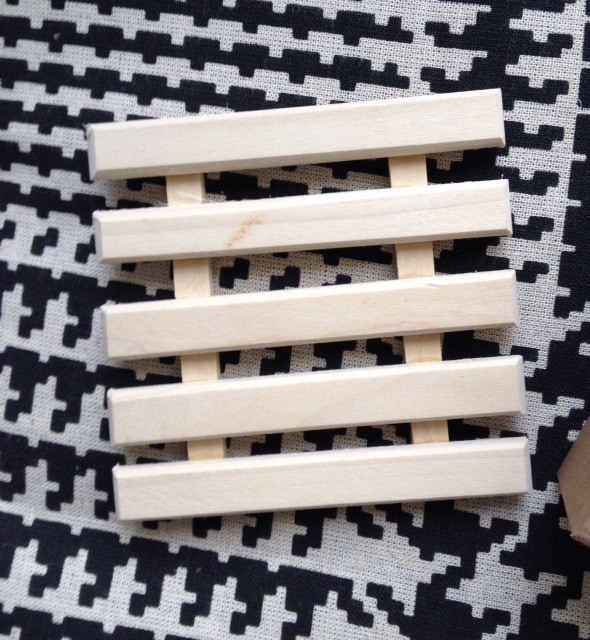 Why waste the goods? Lapapo offers a wooden soap dish too!
So reasonably priced that I almost swooned!  Great job Mark and Cecile
Ratings are based on a 5-star scale
Overall: 5
The Review Broads offers Lapapo a score of 5 for a product that excels at skin care – my skin care!  And I am picky!
Review by Broad "A" – Ava
We received product to facilitate this review. All opinions are our own
BUY
Lopapo products are  available for purchase at Lopapo.com