It's hard to start a small business. Getting a business off the ground takes a lot of hard work and dedication, but there's also the problem of money. It can be hard to get enough money to cover your startup costs, but it's not impossible, especially if you look at all the options available to you before you start. This blog post will talk about some ways to get money for your new small business so read on to find out more.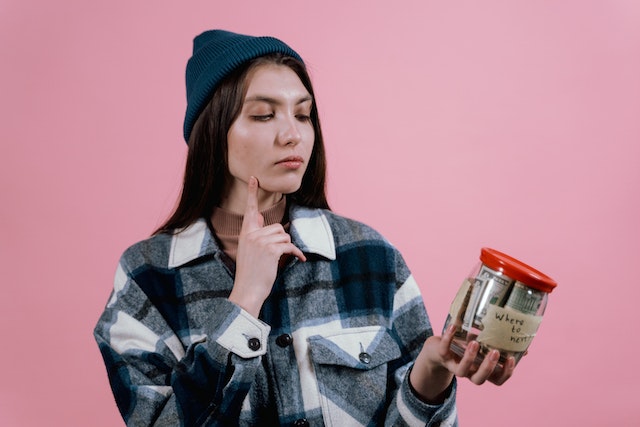 Get A Second Job
You are going to have to make some adjustments to your lifestyle in order to launch your own company if you are serious about doing so. Getting a second job and investing the money you make in your new venture is one of the most effective strategies for raising capital for a new business. It's possible that this is not the most exciting way to raise money, but it will definitely get the job done. 
One way to accomplish this is by working as a freelancer in your spare time, for instance. Another idea is for your new business to be the second job – known as a side hustle – while you keep working elsewhere. This will give you the money you need to start things off in the right way, and you'll have the security of an income while you build your company. 
Sell Shares
Selling a piece of your business to investors is yet another effective method for raising capital for a startup. Reaching out to friends and family members who might be interested in investing in your business is one way to accomplish this goal. You can also investigate online platforms such as Kickstarter and Indiegogo that enable you to solicit financial support from a more extensive readership base. Be sure to make it perfectly clear to potential investors exactly what they will receive in exchange for their money if they choose to work with you.
Also, keep in mind that many people who have sold shares in their company have later come to regret doing so because they lost control of their business. This is something that you should keep in mind. Therefore, give this some serious consideration before moving forward.
Borrow The Money 
Small business loans can help you pay for a wide range of things, from unexpected costs to buying new equipment to large-scale expansion projects. And, of course, it can be the ideal way to actually start your business in the first place. You can choose from different kinds of loans, but they all have the same goal: to help you reach your financial goals.
Getting a loan for your business does mean taking on debt, though. So, you need to know how much you'll pay in interest and fees to figure out what your return on investment might be. If this is something you think would work for you and help you gain the right amount of capital to launch your business, apply here. 
Do A Soft Launch
A soft launch is a great way to test the water before going all in. This means starting your business with a small number of customers and seeing how it does. If everything goes well, you can then grow your business. This is a great choice for businesses that are just starting to grow. This way, the money you need can come from profits instead of investors.
Your Savings 
The Gallup Small Business Index says that most people who start a new business use their own savings to pay for it. Even so, you shouldn't use all the money in your bank account to pay for your business. Entrepreneurs should put away enough money to cover their living costs (like rent and food) for a year. Why? Because many new businesses don't start making money for months after they open. Smaller service-based businesses probably don't need more than three to six months' worth of working capital to cover their operating costs, however. 
You can start putting money away for your small business in a number of ways, such as:
Decrease credit card debt.
Set up a regular transfer to your savings account.
Get rid of services you don't use, like a streaming subscription or gym membership.
Set up a budget. 
Buy used. This goes for your car and anything else you buy. Find groups in your area that want to trade or sell used things. 
Any money you save by doing these things – and plenty more – can be plowed into your business straight away or put to one side until you have enough to get started.