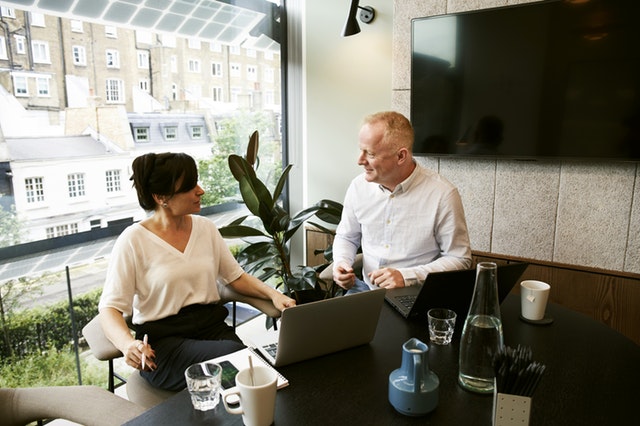 Being a new small business owner is an exciting time in your life that has the potential to bring you a lot of joy and long-term success. There's a lot to be proud of, and you've likely worked very hard to get to where you are now.
However, know that you're going to continue to face challenges and will likely have a lot of questions when you're first starting. Be glad to know there are pieces of advice that are going to help you thrive and overcome any obstacles that try to stand in your way. While your job may not be easy in the beginning, it'll be very gratifying in the long run if you follow the right path and stay focused and avoid distractions.
Document Specific Goals
Your business may struggle initially if you don't take time to document specific goals with a business plan. Map out where you're heading and be detailed so everyone on your team is on the same page. It may be tempting to take on several initiatives at one time, but this may cause confusion and for you to spread your resources too thin. Therefore, write down a couple of the most vital goals you want to achieve and what you're going to need to do to reach each one and then track your progress.
Pay Attention to Your Finances
Another piece of advice for new small business owners is to pay attention to your finances carefully. If you ignore this essential part of your business, you risk falling into financial trouble and having to scramble to make ends meet. One option to take some pressure off your shoulders is to hire a cpa firm to assist you with your bookkeeping and tax planning. They'll be able to keep a close eye on your records and alert you to any red flags or issues that arise so you can address them promptly.
Take Breaks
As a new business owner, your life is going to be very busy and hectic on any given day. Therefore, it's in your best interest to take frequent breaks away from your desk and the office. Use your lunch hour to go for a walk and clear your head and use your vacation days like you would if you were an employee. You must remove yourself from your responsibilities every so often if you want to stay well and healthy throughout the year. Hire staff and leadership who you trust and can depend on to run the show when you're not present and find ways to streamline your business so you can spend more time with your family.
Be A Good Listener
Assuming you know it all and have nothing else to learn because you're now a business owner may backfire on you. Therefore, you must be a good listener and open to hearing new ideas from others throughout your career. Get in the habit of proactively asking for and requesting feedback from your employees and clients and making changes based on these remarks. Love to learn and take in new information and perspectives so you can develop and grow as a business owner and leader.