The reviewer has been compensated in the form of a Best Buy Gift Card and/or received the product/service at a reduced price or for free.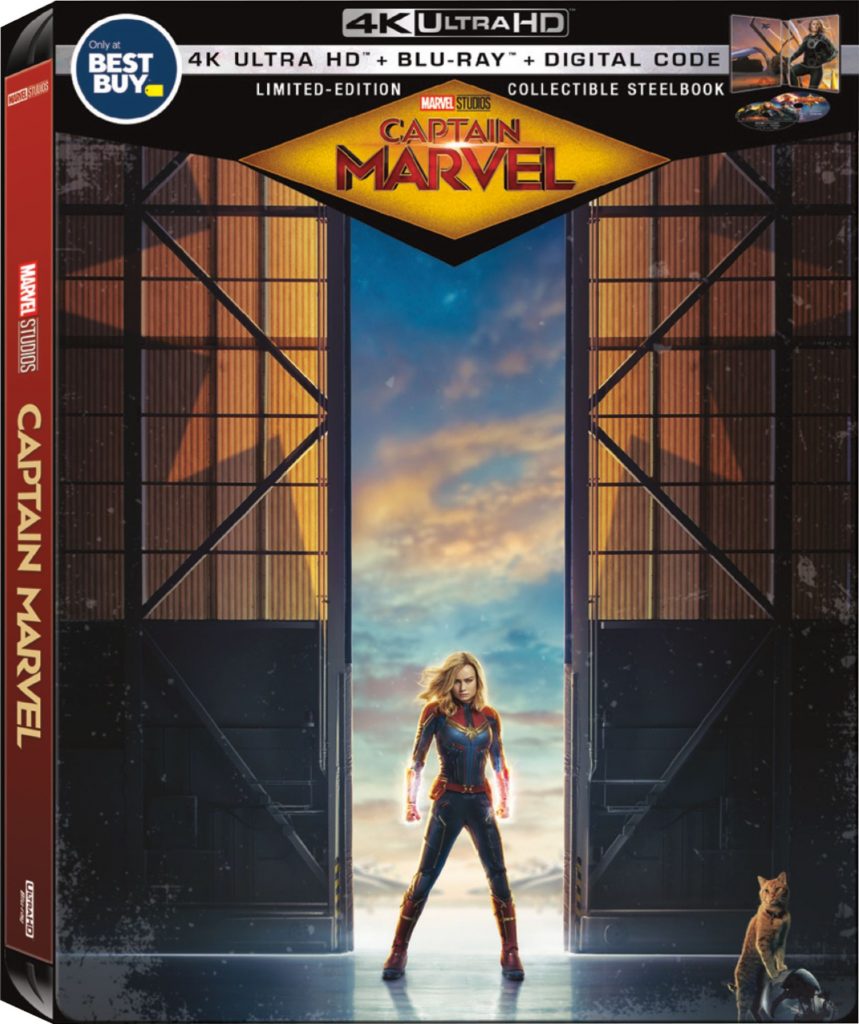 So its release day for another of the MCU films this week on 4K Blu-ray. I love the MCU films, and it's something that I'm cautious to admit from time to time because it makes me feel a bit childish. However, I'm proud to have grown up reading comic books and as adult reliving these stories on the big screen. This iteration of Captain Marvel was one of the only of the characters committed to screen that I was not too familiar with. I was happy to pick up 4K Blu-Ray Steelbook at Best Buy yesterday.
Time for another basic AF synopsis of the film.
Air Force pilot Carol Danvers is discovered by the Kree and trained as a member of the elite Starforce Military under the command of her mentor Yon-Rogg. Later she escapes to Earth while under attack by the Skrulls, Danvers begins to discover there's more to her past. With help from S.H.I.E.L.D. agent Nick Fury, they set out to find the truth.
As far as the acting goes Brie Larson kills it and the entire supporting cast does well. There is one thing that completely threw me through a loop with the casting…Ben Mendelsohn as "A Good Guy". Yes, I think is nuts and it absolutely pays off.
Overall the film looks great and the 4K-HDR is definitely an improvement. The film feels darker than I had remembered in theaters but overall it feels like an enhancement. All of the close-ups and textures look amazing and the black levels don't crush on my set.
About Captain Marvel:
Directed by Anna Boden and Ryan Fleck this sci-fi action film is the latest offering from the American comic books by Marvel Comics. The narrative follows Carol Danvers (Brie Larson), an Air Force pilot who experiences a freak accident that somehow bestows her with alien superpowers, making her Captain Marvel. With time running out, Captain Marvel joins forces with Nick Fury (Samuel.L Jackson), and together they work to save the planet from a looming war between alien races.~Clare Perez-Izaguirre Lopez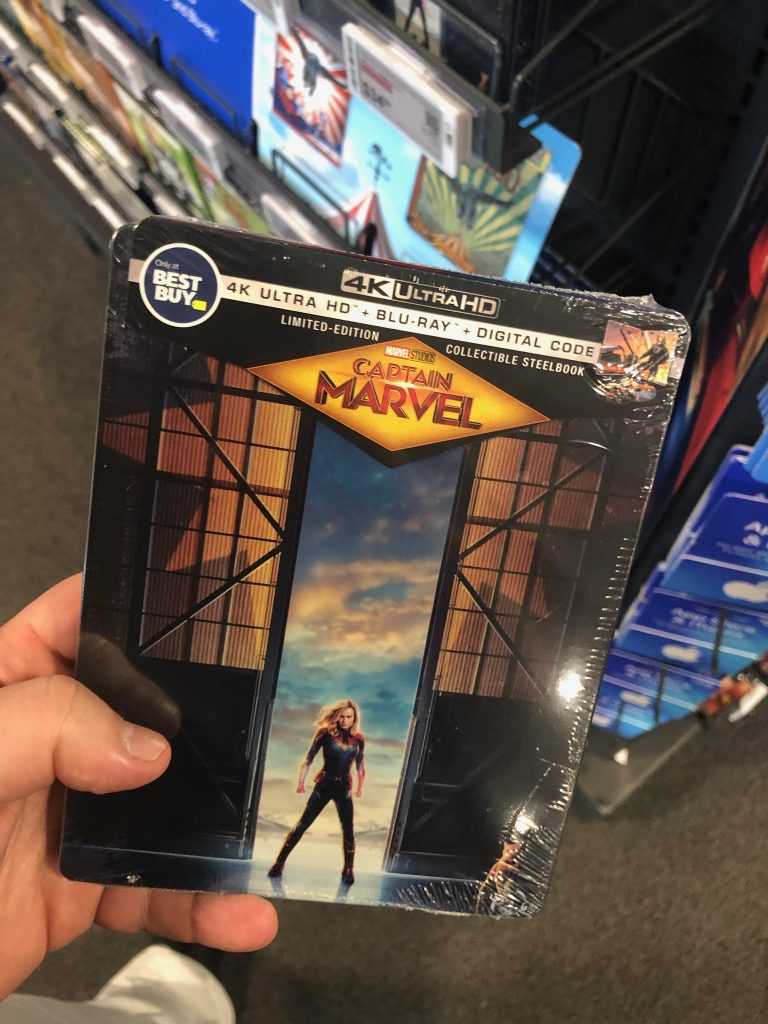 Get Yours today