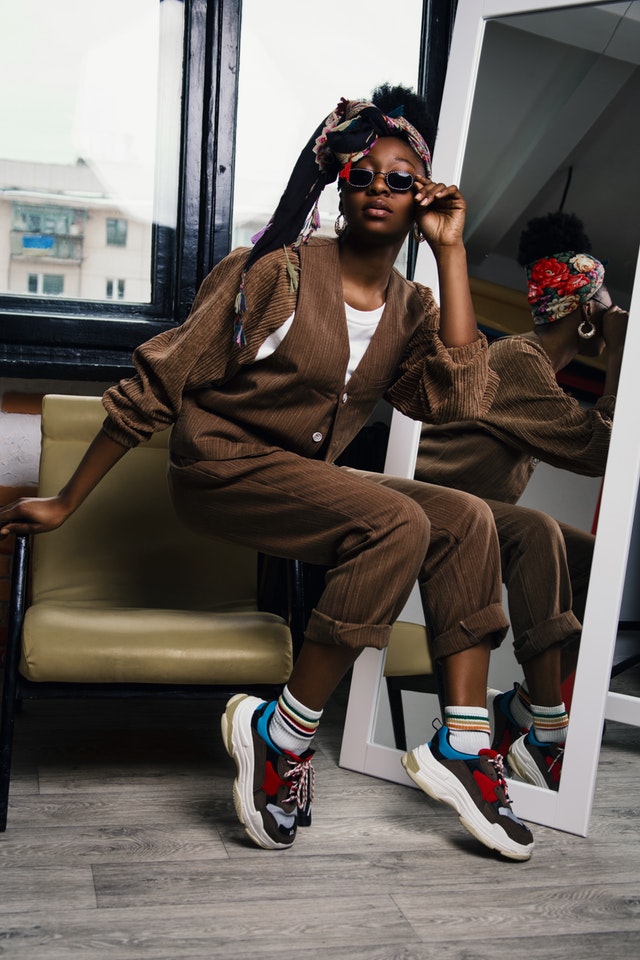 Balenciaga sneakers are a huge hit for the world of fashion and footwear, but they're certainly at the top end of the price scale. So, you may be wondering, is it worth investing your hard-earned money into a pair of Balenciaga shoes? Whether you enjoy regularly buying high-end fashion or this is going to be your first big footwear purchase, it's worth weighing up your options before you decide whether or not it's going to be a worthwhile investment. Here are some of the reasons why Balenciaga wearers decided to treat themselves to a pair.
#1. They're Comfortable:
Many wearers of the Balenciaga Triple S sneaker and other shoes by the brand report that they are very comfortable shoes. This, of course, has to be a very important consideration; nobody wants to spend a lot of money on shoes that they aren't going to be able to wear comfortably. So, if you're looking for a super comfortable shoe that you'll turn to again and again, they're a great choice.
#2. They're Made to Last:
Sneaker enthusiasts all agree that compared to lower-end trainers and sneakers, Balenciaga's shoes are made from very high quality, durable materials. And, they also have an excellent quality of structure, so you can be sure that they are made to last you a long time. This alone means that they are a great investment for anybody who wants to invest in a pair of sneakers for the long run. Instead of spending your money on several pairs of cheaper sneakers, buying a pair of Balenciaga sneakers means you may actually save money in the long run.
#3. They're Trendy:
The shoe's chunky style is something that's bang on trend right now, so if you enjoy investing your money into fashion items and styles that keep you at the cutting-edge of fashion, it's a great choice. And, whilst they may have been called 'ugly trainers' by some, there's no denying that the trend is kicking off, with many lower-end shoe brands coming out with cheaper lookalikes too. Plus, they have a futuristic, cool edgy look that looks great with pretty much any casual outfit.
#4. There are Several Choices:
When it comes to patterns, styles, and colors, the range of Balenciaga sneakers available certainly won't let you down. Whether you prefer your sneakers to be plain white or black and complement your outfit or enjoy standing out with brightly colored and patterned footwear, there's something to suit everybody's tastes and preferences.
#5. The Style Grows on You:
According to Balenciaga wearers, it's not uncommon to be a little unsure of the chunky, 'out there' style of these sneakers at first. But give it time! Many have commented to say that whilst they weren't too sure of the style when they first saw it, it's now grown on them a lot and they really love it. So if you're undecided on buying a pair because of the unique style, give it some time.
#6. They Provide Added Height:
Are you always looking for shoes that will add some additional height? It's usually difficult to find a pair that provide additional height and comfort at the same time – so those who aren't a fan of high heels usually have scarce alternatives to choose from. However, the chunky and unique design of Balenciaga sneakers allows them to boost your height a little, along with being a very comfortable shoe for everyday wear.
#7. They Will Sell On Easily:
Maybe you're on the fence about investing in Balenciaga sneakers as you're unsure as to how much use you're going to get out of them. But the good news is that unlike cheaper end footwear brands, you're almost guaranteed to be able to recoup a decent amount of your investment back if you ever do decide to sell them on in the future. Even if they're slightly worn and no longer in 'brand new' condition, you can still expect your preloved Balenciaga to be popular with buyers.
#8. They're Unisex:
Last but not least, unisex clothing and footwear are becoming more and more popular and Balenciaga sneakers are leading the way, with sneakers that are suitable for everybody to wear. If you enjoy wearing clothing and footwear that doesn't define your gender, or simply think that clothes should be enjoyed by everybody regardless of where they are on the gender spectrum, they are a perfect choice of shoe for you. And they come in a wide range of sizes from small to large, with something to suit every kind of wearer.
Balenciaga sneakers are massive right now, and a firm favorite choice amongst celebrities and Instagram influencers. But should you invest in a pair for yourself? If you're looking for sneakers that you can wear anytime, are insanely comfortable and will last you a very long time, the answer is definitely yes!