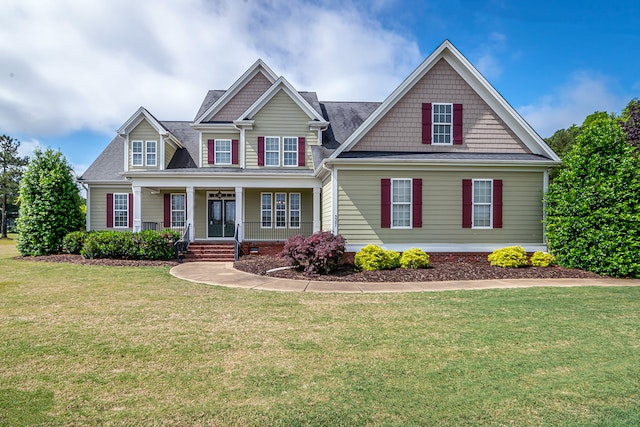 In this day and age, who doesn't want to earn a little more cash on their assets? If you own your own home, chances are you'd like to move to a different home one day, so adding value to your home is always going to be important. And that's not all – it makes sense to make renovations while you're in your home so you can be there to enjoy the fruits of your hard work. 
So, if you're looking for some ideas for home updates that can add value to your home, then read on! 
Loft & garage conversions 
These are a real winner when it comes to adding value because they can add space to your property. Converting a loft space to create just one extra bedroom can make a significant positive impact on the value of your home, even when you take off the cost of the conversion. As this can be a large, expensive home renovation, it's important to ensure you have the funds to cover it off first. 
While it's clearly a great opportunity to add value, it's important to also consider what other types of storage you'll add to make up for losing the storage space. 
New windows 
Replacing old windows with new, energy-saving windows can make an impact on the total value of your home. This is because they can make a real impact on the energy consumption of the home, not to mention the aesthetics. New double glazing can save you money on bills in the long run – which is especially important at the moment! So, this is a job that is worth doing before you're ready to move out, to save you money. 
Make sure to use a reputable contractor for this job, because quality is key. Look out for companies like Renewal by Andersen windows, who are focused on doing the best job possible. 
Bathrooms 
This is a very popular home project for adding value and one which will almost definitely add value to your property. Aesthetically, replacing outdated bathroom suites can make a huge difference to the space, making it feel fresher, more inviting and looked after. And by ensuring these updates are energy efficient, you can add even more value. Adding an en-suite to a bedroom can also increase the value of your home, so if you have space, then it's something to consider. 
Top tip: to save yourself money, keep to the existing layout. This means you can just refit toilets, sinks, showers and baths without having to reposition pipes, which in turn can bring up issues causing lots of money. 
Adding insulation
This isn't a glamorous home renovation and it's not one that you'll notice aesthetically, but by adding loft insulation you'll add money to the value of your home and save yourself money on bills by improving the energy efficiency of your home. It's really appealing to buyers as it's a job that they won't have to do and it will save them money in the long run, too. 
Update the kitchen 
Similarly to bathrooms, a kitchen update can make a huge difference to how the space feels. There are a number of ways in which this can boost the value of your home, but one way is by getting rid of internal wall or walls to create an open-plan kitchen/dining room. 
Top tip: If you're not ready to completely redo your kitchen, there are simple changes you can make such as replacing the countertops, cupboard doors, and flooring for a fraction of the price. These small changes can make a real difference. 
Get landscaping 
A well-looked-after garden can have a surprisingly dramatic impact on the value of your home and make it more appealing to potential buyers. Before you get going, have a think about what buyers will look for: is the property secured with safe fencing and walls? Is the garden well-lit? Is there a comfortable place to sit? Thinking in a buyer's mindset will help you prioritize jobs. 
Small changes such as adding a new lawn (especially attractive to young families) or an outdoor dining area can make a big difference. Additionally, outdoor lighting can transform a space, making it feel more luxurious and expensive. If you want to do a bigger job, then adding decking or a patio is a great option. 
Curb appeal 
This is something that estate agents say, but you might not understand what it is. Curb appeal is the attractiveness of your home when it's viewed from the street – and it is something to think about when adding value. When potential buyers roll up, you want them to have a great first impression, right? Right. 
So, think about your front door and guttering. Is everything clean, up-to-date, and well-maintained? If not, it's something to think about improving and updating. There are small things you can do, such as tidying up the pathway and ensuring the gardens are in a good state. The larger home renovation jobs would include replacing the front door or landscaping. 
Top tip: new doors can be expensive, so if yours is in a good enough state, then fix it up with a lick of fresh paint. Additionally, you can follow this thinking and give the windows (even the house, if it needs it) a coat so it feels new and fresh. You could also consider adding small, beautifying touches such as hanging baskets or pot plants by the front door – you'd be surprised by the difference that these small changes can make.
Hopefully, this article has provided you with some ideas for how you can add value to your home. Even if you're not looking to move in the near future, it's helpful to keep an eye on what could be a valuable change to make as you think about home renovations. After all, it's never a bad idea to be prepared for the future. Hopefully, when it comes to it, you'll be pleasantly surprised when the valuer tells you the value of your home!