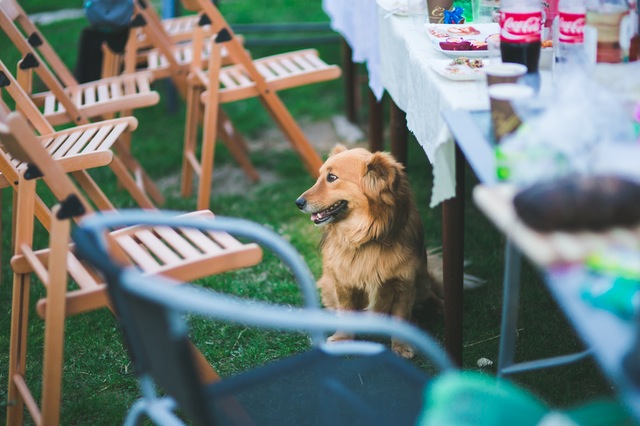 Humans are social creatures that have been congregating together since the beginning of time. The only difference is today we do it in our homes. We open up our comfortable cocoons to guests to celebrate milestones and have a little fun.
Unfortunately, the hosting part can be stressful. Any number of things could go wrong, which is why party preparation is key. These days I mainly have tea parties with my girls. On the rare occasion that I host an adult get together I add a few things to the party planning list.
Review Your Homeowners or Renters Insurance
Inviting people into your home is actually a liability when you look at it from a legal standpoint. If people are injured on your property during the party you'll most likely be held liable. If you have homeowners or renters insurance your provider will pay for the medical treatment – hopefully.
Insurance policies are unique. They can be customized as your living situation changes and need to be updated regularly. It's a good idea to check your policy before the party to go over the liability coverage and personal property coverage. Pay careful attention to how coverage is provided for personal items and if there are any monetary limits.
Hide the Valuables
We get insurance in the hopes that we never have to actually use it. One way to avoid filing a claim the day after a party is to keep valuables out of sight. Most of the time theft during a party isn't a premeditated crime. The thief sees something they really like, decide to pocket the item and then call it a night before they get caught.
Hiding your valuables will remove the temptation, and it will also make it more difficult to pocket the item. A few tips include:
Put cash, coins, jewelry, etc. in a locked safe that is kept out of sight.
Move any valuables that you keep in the bathroom to another room where guests won't be present.
Hide valuables in your kid's room. Most thieves won't think to look there.
Avoid hiding items in common spots, like the sock drawer.
Hide Prescription Medication
The reasoning here is twofold. One, your medical treatments needn't be anyone's business but your own. Two, there's a good chance pills will get stolen. If you have a child that takes Adderall or Ritalin, these are prime targets for thieves along with pain killers and sleeping pills. Most of the time the thief will just take a few out of the bottle so you never notice they're gone.
Clear Out Entries and Walkways
When it's just you and your family at home, there are probably next to no traffic flow issues. Add a few dozen more bodies and suddenly it can be difficult to make your way from one room to the next.
The day before the party set aside an hour or two to do a de-clutter and clean up in the entryway, hallways and common areas. Make sure there are walkways wide enough for two adults to pass each other. Also look for anything that could cause someone to trip, like loose rugs and cords.
Clear Out the Fridge
How much extra space do you have in your refrigerator right now? Enough for another gallon of milk maybe? During a party, the fridge is going to overflow with beverages and food. Plenty of people forget to clear out extra space for items that guests bring. After you do your shopping, take a few minutes to toss anything that's expired or old. Look for ways to arrange and stack items so more rack space is available.
Check Into Transportation Options
The last thing any host wants is for a guest to get into an accident on the way home from the party. If adult beverages are being served I always do my guests a favor and look up the nearby transportation options. Calling a taxi or Uber car is always the safest option if a guest has had a little too much to drink or is tired.
Give Yourself at Least an Hour or Two to Get Ready
After days of prepping and stressing, you deserve a little time to relax. Pour yourself a glass of wine and put on your favorite playlist while you leisurely get ready. If you really want a stress-free stint before the party starts, get your significant other to give everything a once over while you get ready.