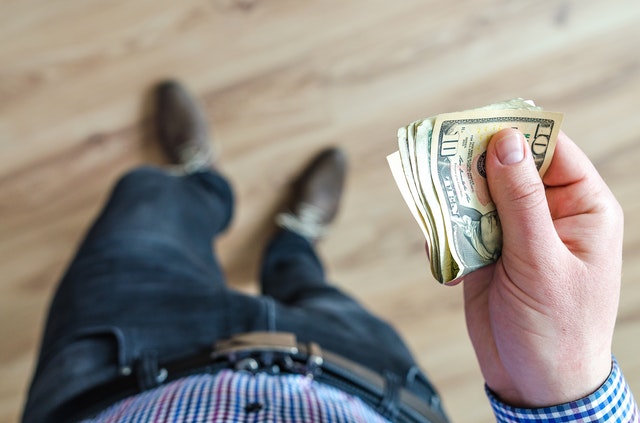 Every family is made up of individuals so is completely unique, and that includes the way they spend money. Every household will have different priorities and ways that they manage their finances, but there are a surprising amount of things that many of us have in common. In fact, here are five ways that just about every household overspends on, and could save significantly on with some simple changes.
Food and drink
We all need to eat and so expenses like groceries can seem pretty fixed. However, it's often our bad shopping habits and lack of planning that really costs us. How many times are you swayed into buying things you don't need just because they're on offer, and how often do you buy too much, just for it to end up in the bin? A little planning goes a long way; start by writing up a menu of dinners you're going to make that week and then put the items you'll need on a shopping list. Buy simple breakfast and lunch items from cereal and bread to fruit and juices, roughly working out how much you'll need. Then consider any extras you might want like snacks and treats. If you create a pantry/ store cupboard at home and fill it with dried grains like pasta and rice, tins, jars and herbs, and spices, you'll already have lots of the ingredients you'll need for each recipe and have less to think about and buy each week. Another easy way to save money is to eat out less- prepare more food at home. Take your own coffee to work in a flask instead of buying it, pack your own lunch, create tasty recipes for the weekend instead of buying takeaways. It all adds up.
Getting around
Getting from A to B can be expensive. From getting kids to school to getting yourself to work, running errands and more, chances are your bus, rail or petrol costs all mount up. The first thing to consider is walking or cycling more if kids' schools aren't too far away then just walking or biking this journey ten times a week will save you significantly. Next, consider the places you go and how you get around. For some families, giving up their car and using public transport can work out much cheaper, but for others, it can actually be cheaper to buy a car and get around this way instead. Sit and work out exactly what you currently spend, and then what it would cost to do things a different way. If you do use public transport, make sure you're buying season or saver tickets rather than individual fares.
Digital subscriptions
Digital subscriptions are great, they give us access to really useful content and services such as music, movies, and shopping. However, they're only worth the money when you're actually using them- when was the last time you used Netflix? How often do you listen to Spotify, once Christmas is over, do you ever even use Amazon Prime? Consider cutting these things back for a while, if you find you really miss them then, of course, it's worth getting them back. But if you can manage without, it's extra cash that can be kept in the bank each month or spent more wisely, rather than it just coming out automatically without you even thinking about it. 
Utility bills
Utility bills are another expense you might feel is pretty fixed, after all, everyone has to pay bills. However, you can save significantly by changing companies after each contract runs out to make the most of new customer deals, and use price comparison sites to find the best deals and discounts. Once a year, sit down and run some numbers, it won't take long but can save you significantly over the course of the year. Another way you can reduce utility bills is by being more careful at home. Turn the tap off while you brush your teeth and switch some baths for showers to save on your water bill. Set the temperature onto a thermostat so the house stays at a moderate temperature and you're not just set it to full blast when it gets cold. You could even look into making home upgrades like improving your windows and adding cavity wall and loft insulation to reduce your fuel bills. Even changing your bank account can help, as many banks offer you better interest rates. Take Citibank for example, with over 2,650 branches in 19 countries its a popular choice. 
INSURANCE
Insurance is an absolute essential for any financially savvy individual. It can help to reduce major outgoings if anything negative happens. There are various types of insurance out there to protect what you care about and love. Pet insurance. Life insurance. Home insurance. Contents insurance. The list goes on. Just make sure to find the best deal on the market when taking out your insurance policies. Brokers like Morison Insurance Brokers Inc. can be relied on and have great reviews. Ideally, you want to secure the lowest monthly premium with adequate coverage. This may take a little rime of browsing, but it's worth the effort.
LUXURIES
Finally, little luxuries are what we all live for. That's what makes our hard work all feel worth it when we can treat ourselves to things that we like. However, if you're constantly overspending on luxuries then it might be worth making cutbacks if you want to save money. Have a think about what you like to treat yourself to- clothes, meals out, alcohol, expensive haircuts, hobbies? It could even be that you want to save for the future, using services such as a high-yield retirement fund or another way of feathering the nest. Then perhaps look into setting a budget for them, so that you're not going overboard. That way you can still enjoy the money you've worked hard for, but you're not getting to the end of each month and waiting around for payday