Chargebacks are a legal way for cardholders to dispute charges from merchants. The latter have the chance of fighting back through arbitration and even going as far as suing the customer. Still, in most cases, they just absorb the loss while paying out hefty fines – which is why you must take all necessary measures if you are an eCommerce merchant.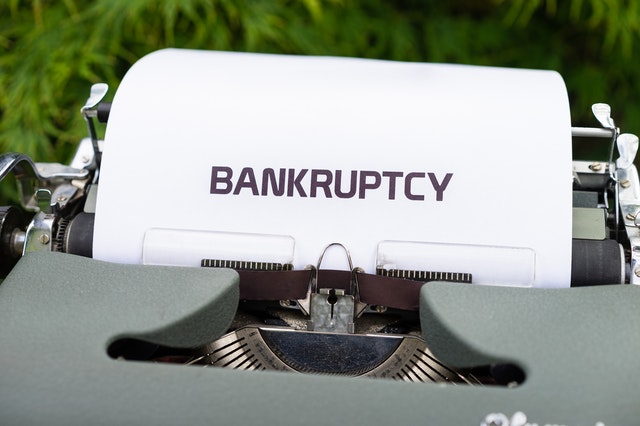 The last thing you want is to be on the MATCH list. This list contains merchants terminated for processing fraudulent transactions or noncompliance with card association rules. Merchants on this list cannot process credit cards, and they will not be able to accept payments from any major credit card company. The activities in this blog post may seem harmless, but if done incorrectly, they can put your business at risk of being on the Terminated Merchant File!
Bankruptcy
Bankruptcy is the most serious offense that can land you on the tmf list. Bankruptcies are public entities, and many banks will suspend merchant accounts for bankruptcies while conducting their investigations to make sure your business isn't a scam. 
While it's possible to get back into good standing with the bankruptcy court after filing, many merchants are nervous about the consequences of bankruptcy and will terminate their merchant account to avoid being on MATCH.
Fraud Conviction
A common misconception about the MATCH List is that it only includes businesses with a fraud conviction. That is not the case. The MATCH list consists of any company that willfully violated federal law to obtain and maintain authorization from MCX, as well as those convicted of fraud for misuse of funds or credit cards in connection with their business dealings with MCX members.
Excessive Fraud
Fraud is one of the most common reasons credit card processors terminate a merchant account. Fraudulent actions can include using stolen cards to make purchases, selling counterfeit items and merchandise with fraudulently obtained funds, or any other fraudulent activity that takes place within your business.
Standards Violation
Standards violations are a key factor in the MATCH list since they indicate that you¹ve been engaging in fraudulent behavior. Such a violation could be anything from making false claims about your product or service to not disclosing all essential terms and conditions for consumers. Therefore, merchant file reviews need to include an assessment of whether any standards have been violated.
If you have violated any standards, the next step is to take corrective action and make sure it doesn¹t happen again in the future. This may involve some major organizational changes or a quick fix for just one product on your site. Whatever steps you take, you need to document them, so there are no questions about your compliance in the future.
Excessive Chargebacks
Chargebacks are a necessary function of the payment process. They allow consumers to dispute charges on their accounts and have them reversed if there is insufficient evidence that they were authorized. This may be for several reasons, including an unauthorized purchase or billing error from the merchant's side. However, some merchants can incur excessive chargebacks, which indicates that there may be significant issues with the operation of their business.
Compromise of Account Data
The MATCH list compiles entities terminated for any reason. Those companies are on the list because they were not following industry best practices and taking precautions to protect their customer data–due diligence, in other words. The most common reasons a merchant can be on this database are when compromised account information has led to chargebacks or when there's a diversion of funds.
Conclusion
You can avoid the MATCH list by not engaging in these activities. It's important to maintain your business credit and stay off the list, which you can do by avoiding the behaviors listed above. If you are a merchant already on it, there are steps to take to get off of it.