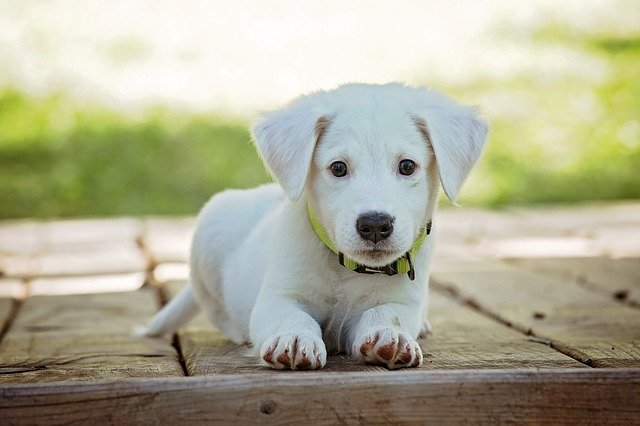 If you're thinking of bringing a new puppy into your home but you're unsure where to begin then don't worry, you have definitely come to the right place. Whether they're going to be your first-ever pet or you've got various different animals in your home, you need to ensure you're doing everything you can to keep your puppy safe. Luckily, there are lots of tips and tricks you can pick up to ensure exactly that. From registering them for health insurance to researching what it's like to own a puppy, the more you know the better. With that in mind, here are 5 ways to ensure your new puppy is happy and healthy:
Make Sure You're Doing As Much Research As You Possibly Can
One of the first things you need to do is ensure you're doing as much research as you possibly can, especially if you have never owned a dog before. Whether that means researching the injections they're going to need or researching the best toys to buy, you need to be sure you know as much as you possibly can about caring for a happy and healthy dog. For a great guide to owning your first-ever puppy, you can visit this site here. 
Take Them To The Vet As Soon As You Can
Once you have adopted or bought your new family member, you need to take them to the vets as soon as you can. Not only will this give you a better idea of the health they're in but it will also allow you to book them in for their first injections. If they have already had them, it might be worth taking their medical records to the vet just in case. 
Give Them A Comfortable Bed To Sleep In
Another important thing you need to ensure you're doing when you're bringing your puppy home for the first time is giving them a comfortable bed to sleep in. Although it may take them some time to feel relaxed enough to sleep, they will be incredibly grateful when they have a safe place to sleep for the night. 
Ensure They Have Healthy Food That They Love
Although it may be difficult at first, you also need to ensure you're finding food that is both healthy and delicious. This might mean buying a few sampler packs to see which they determine to be the best healthy dog food. 
Make Sure They Have Lots Of Toys To Keep Them Happy
Finally, you need to ensure they have lots of toys to keep them happy. Puppies are incredibly playful and if they don't have enough toys to play with, they're going to start using your belongings as toys. For the best toys for puppies, you can visit this site here. 
Are you bringing a new puppy into your home? What can you do to ensure it is as happy and healthy as it can possibly be? Did we miss anything? Let me know your thoughts and ideas in the comments section below.