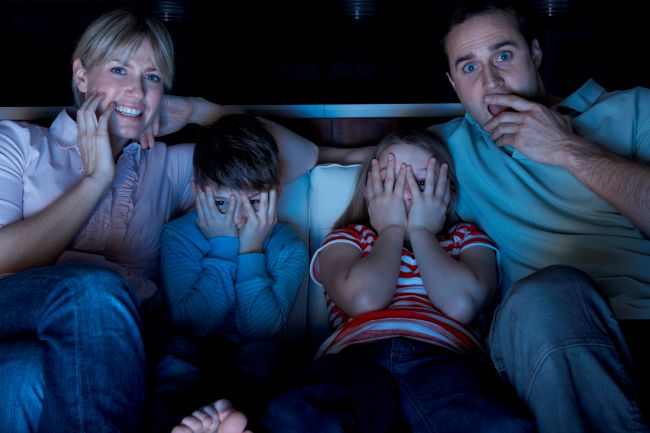 When a movie is released, the studio usually has some sort of idea of how successful the movie will be. There has been marketing research done prior to the movie's official release, and the film is usually played for test audiences to see what people think of the movie. Movie studios do their best to make a film as successful as possible, but sometimes a production will take off and become a success for reasons that the studio would have never expected.
The Trailer Was Extremely Effective
When a movie studio puts out a trailer, the effect of that trailer on an audience can be hit or miss. An effective trailer will create a buzz about a movie and enhance the anticipation audiences feel before the movie is released. When one good trailer is followed up by another successful preview, then the chances that the movie will have a profitable opening weekend are very high.
The Source Material Is Already Popular
When a movie studio chooses a popular novel or comic book as its source material for a movie, then the anticipation for that movie can be significant. When Selznick International Pictures announced it was releasing the film adaptation to the book Gone With The Wind in 1939, the movie wound up having lines around the block on opening night. Popular source material can often lead to a successful movie.
The Movie Has An Iconic Line
Sudden Impact was a 1983 Clint Eastwood movie that featured his popular Dirty Harry character. The movie was getting slow box office returns when it was first released, but that all changed when people starting hearing about the phrase "Go ahead, make my day." That iconic line brought in audiences and helped to make the film a success.
The Word-Of-Mouth Is Strong
Sometimes a studio releases a good movie but cannot afford to invest in the kind of marketing that would bring in big audiences. The movie starts out with little interest from the public, but suddenly the box office returns pick up as word-of-mouth advertising brings in the people. While word-of-mouth advertising can take a while to gain momentum, it can be very strong once people start spreading the word about a film. Industry experts know that word-of-mouth can help make a low-budget film a hit, and it can also cause people to stay away from a big budget picture. That is why movie studios are very conscious about what people say about a movie when they are leaving the theater.
The Reviews Are Good
There is a large portion of the movie-going public that looks at the reviews for a movie and then determines whether or not they are going to see that movie based on those reviews. Many people claim that they do not care about professional movie reviews when it comes to making the decision on whether or not to see a film, but it has been shown that strong preliminary reviews for a movie do help to increase a movie's box office returns.
Film industry veterans such as Marc Shmuger know how to market a movie to the public and bring in the crowds. But even the experts can be caught off guard when the people decide that they like a movie the studios never thought would be successful.