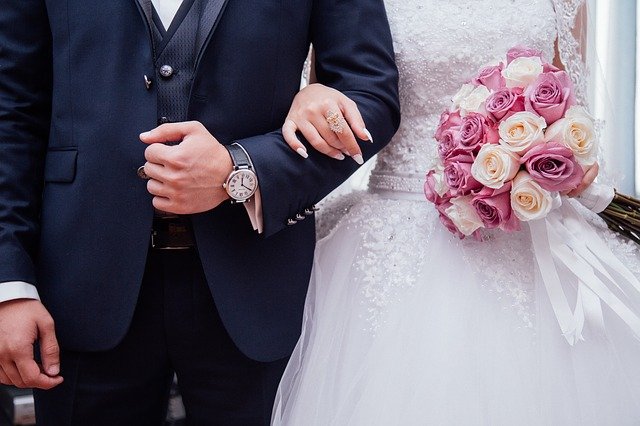 Every wedding is different, from those who are getting married, to how the ceremony is experienced by those attending.  If you're getting married and trying to plan a perfect day, there are a few things that guests have come to expect from the ceremony.  Here are the top five things guests want at a wedding and how you can offer them to them.
Good Music
Our sense of hearing is vital to how we remember and experience things.  A slight shift in tune can change our moods and make us go from happy to sad or from bored to excited.  You can boost spirits with gospel singers to give your party a holy and church-like feeling, or rock out with local bands for hire who know how to slay on the guitar.  Music is there to get your guests into motion and set the experience for everyone.  Think about the soundtrack of your wedding, like you're laying out a movie in your mind.
Great Food
Food at a wedding can decide how people recall the reception.  A fun and quirky couple may do a pizza and wings reception to celebrate, or you can go all out with the classic fish, chicken, and steak option.  The bride and groom should think about what food they like, and how many people are attending.  The more people there, the more chances you'll have since many people have dietary restrictions.  Get food that suits your tastes, and ensure it'll also taste good to your guests.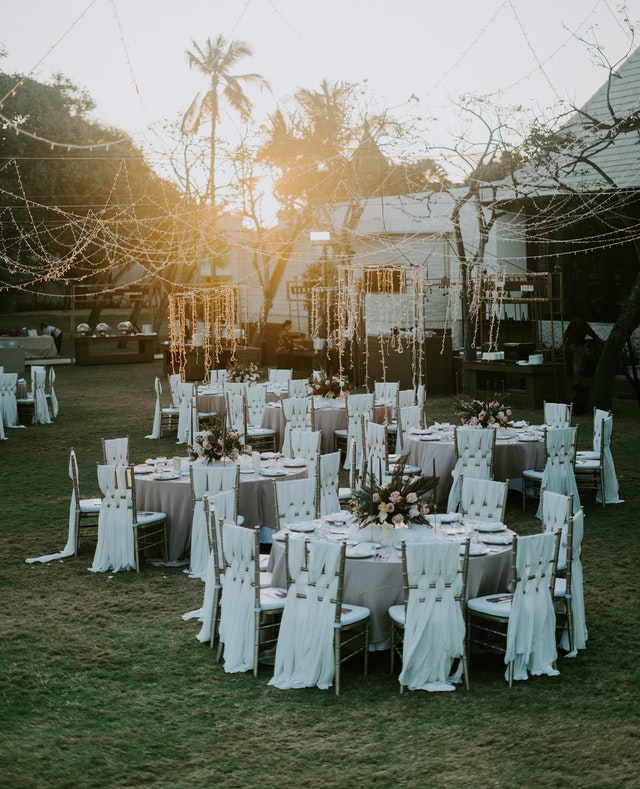 Beautiful Aesthetics
There's nothing wrong with going down to city hall and getting married on paperwork, skipping the fanfare. Still, if you're throwing a physical wedding celebration, people expect a little fun and beauty.  Barn weddings were all the rage a couple of years ago, preceded by beach weddings: and the trends continue to cycle and change every year.  Although you don't have to follow recent trends, it's a good idea to make your wedding into a beautiful day that will make it feel like a true fairytale when you remember it.
Time To Enjoy Each Other
A wedding with a short reception can make the entire thing seem rushed and short-lived.  Instead of letting down guests, make the time so that there can be a long party.  If you were planning on flying out directly after the wedding, allow for the party to continue after you leave, with someone you trust leading it.  The people at your reception are there to celebrate you, but they'll also want to spend time getting to know the other people they're welcoming into their lives.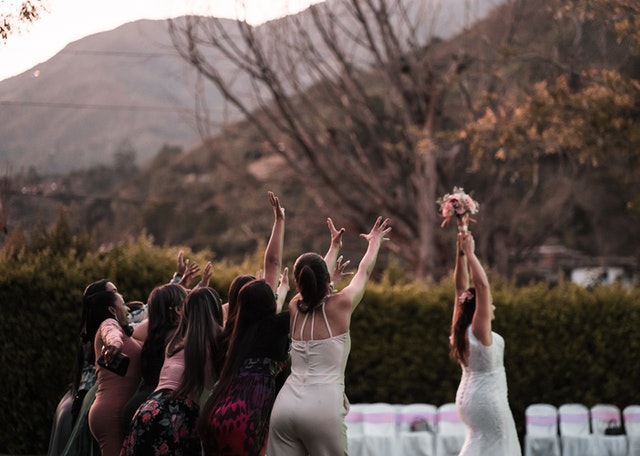 The Classic Fun
There are parts of a wedding that nearly every guest expects.  Although it's your wedding and you don't necessarily have to do this, they can make it a lot more fun.   These include tossing the flowers, having the first dance in front of everyone, kissing whenever the guests start clinking their glasses for it, and the fun extended speeches.  Although this can be overwhelming and exhausting for some socially anxious brides and grooms: you can make it your own.