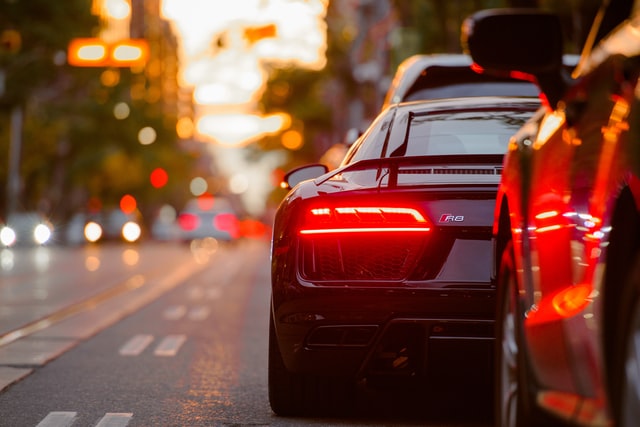 To stay safe on the roads it's important to be self-aware, accidents can happen in the blink of an eye, but these tips will help you to look after yourself while driving.
1. Avoid driving in severe weather
According to the FHWA, 'More than 150,000 auto crashes occur annually due to icy roads.' It's best to avoid driving in severe weather conditions where possible. On some occasions, you may not be able to, particularly if you live in a colder climate. If you cannot avoid driving in adverse weather, keep these tips in mind:
Before driving in snow or ice, double-check your tires, (make sure they have the correct pressure and tire tread depths).

Remove all ice and snow from the windows, and clean off the mirrors.

Always use headlights if your visibility is severely reduced.

Maintain a slower speed, and keep your distance from the vehicle in front.
2. Prevent distracted driving
Distracted driving is one of the leading causes of road accidents. To stay safe on the roads, it's important to avoid all types of distractions. Ensure that you do not use your phone while driving and that you focus your attention on the roads. Heads Up Displays are a useful tool to prevent distracted driving. These devices project info from the dashboard, directly onto the windscreen. When you're buying a new vehicle remember to look out for the best safety features.
3. Take a defensive driving course
Defensive driving courses are a great way to improve your safety on the roads. These courses focus on safe driving habits and interpreting the actions of those around you. It can be difficult to predict what other drivers are going to do next. Defensive driving courses help you to improve these skills, and stay safe. There are many other benefits of taking a defensive driving course including:
You'll be eligible to get a car insurance discount.

Reduce your chances of having an accident.

Keep the drivers around you safe.

Keep points off your driving record.
4. Use road Safety apps
If you're keen to stay safe on the roads many road safety apps can help you out. For a wide range of handy features, check out tools like these:
Drive Smart

:

This app functions to record your speed, and gather data about your driving habits. Drive Smart mutes texts, and re-directs calls, to stop you from getting distracted on the roads.

Car Minder

:

Keeping up with your service checks will ensure that your car is in good working order. Unless you maintain your vehicle, you could run into trouble on the roads.
5. Remember safe driving habits
We all know that speeding and aggressive driving can cause an accident, but you'd be surprised how many still do it. To stay safe, careful driving is the key. Under no circumstances should you attempt to drive while under the influence. DUI cases cause thousands of injuries and deaths per year. If you seriously hurt someone you'll need the support of BSB Law Firm.
Paying attention to these five simple tips will help you to keep yourself and your passengers safe. As you can see there are many things that you can do to become a safer driver.