Whether your government is allowing travel in and out of the country or not, traveling around the world at the moment is still a risky move. Millions of people are still infected with COVID-19 and you run the risk of not only catching the deadly virus but also becoming stranded should your country go into another lockdown. That being said, there's nothing wrong with pre-planning future trips so that as soon as travel is permitted again, you can jet off and begin exploring the world again. Not sure where to go? Here are 5 reasons to visit Australia once travel is safe again.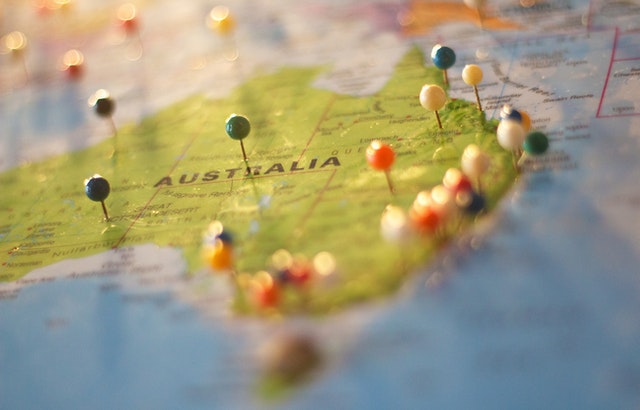 The weather
One thing that Australia is renowned for is it's incredible weather all year around. Whether you're looking to travel during their summertime to make the most of the scorching sun, or you're looking for a winter vacation, you're pretty much always guaranteed beautiful weather! So get your bikinis and sun lotion ready!
Things to do
The great thing about Australia is that as you move through different towns and cities, you'll always find something new to do or see such as the Opera House or The Great Barrier Reef. If you're the type that loves sightseeing and immersing yourself in the history of the location, then you'll love Dalby QLD as it's packed to the brim with museums, zoos, historical buildings, and nature trails. One thing's for sure, you'll never find yourself bored in Australia.
The locals
One of the greatest things about travel, in general, is meeting the locals and seeing how they live their lives compared to yours. Australia is well-known for its friendly and helpful locals, so you can rest assured your next visit to Australia will have you welcomed with open arms. Feeling a little lost? Ask a local. Want to make a new friend? Head to a bar and start chatting with a local! Got a desire to experience Australia from a local's point of view? Find a local! You get the idea, they really are more than willing to help!
Beaches!
If there's one thing that Australia isn't short on, it's beaches. Whether you're looking to walk for miles on a sandy beach, or you'd rather sunbathe in front of clear blue waters, there's a beach for you. Or, perhaps you're the type that loves the thrill-seeking side of beaches, where you get the chance to see and swim with Australia's famous wildlife – you can do that too! Just be sure to take your camera to take as many incredible photos of their breathtaking beaches.
'Barbie on the beach'
Finally, if there's one thing that Australians are famous for, it's their love of a BBQ or 'Barbie' on the beach. If there's one thing you should experience when visiting Australia, it's the feeling of eating delicious BBQ cooked food with the sand between your toes and the gentle sea breeze through your hair.
As you can see, there are many reasons to visit Australia, and these are to just name a few! Start planning your trip now to make the most of the incredible country once travel is safe again.