The third and final ABC Family television series that I had the opportunity to screen (and interview) while in Hollywood just a couple of short weeks ago is the one that took me by surprise. On the surface this weekly show geared to young adults looks like a story of a woman with cancer, but it's not. Yes, she has a cancer, yes she's facing chemotherapy, but this show is not a depressing, poor me look at a disease, but rather it's the tale of a young woman determined to LIVE a normal life, despite her illness.
Inside this week's episode:
With only a few days left before April has to check herself into the hospital for aggressive chemotherapy, April is determined to live as normal a life as ever. But as she has to deal with Leo drama, Beth falling apart, and trying to live under the hovering eye of Sarah, April quickly learns that nothing will ever be "normal" for her.

Meanwhile, Brenna tries to juggle time with Kieran and Greer.
I had the opportunity to sit down and chat a bit with members of the the cast and crew recently including: Italia Ricci, Mary Page Keller, Haley Ramm and Executive Producers Sean Smith, Joni Lefkowitz and Susanna Fogel recently, and fell in love with THEIR enthusiasm for this show. Here are a few IMPORTANT reasons why I am now a fan.
1. This is the first show of it's kind where people going through ANY major illness, can identify with the reality of work, relationships, family and living.
2. FINALLY, a show that also deals with finding and defining one's own sexuality. April's sister Brenna (played by Haley Ramm) "came out" on the show (July 22nd episode) as she kissed Greer (Gracie Dzienny), adding another dimension to a show that's already tackling major life issues.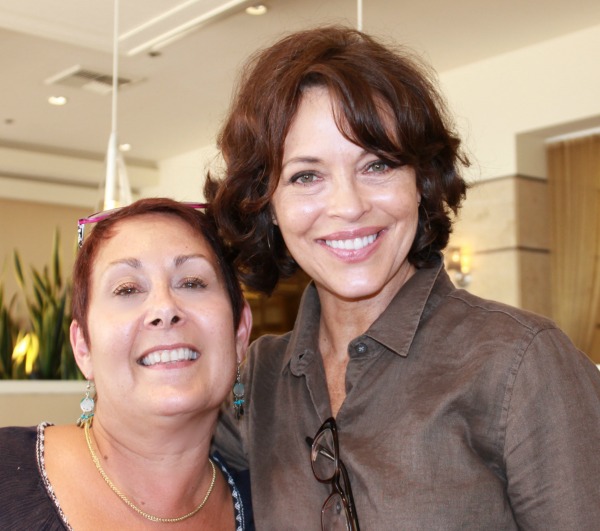 3. I can identify with April's mom Sara (played by Mary Page Keller). As the mom of a young adult, I would be PUSHING her to do everything that she can to deal with her illness. It's difficult to watch your child have to go through such a horrendous disease. Putting off treatment, because you want to LIVE a little is difficult for a mom to watch. I get it.
4. It takes place in my second home: Boston. I just wait for the outside shots so that I can point and say…"hey, I've eaten there" or "I miss going to…"
5. April played by Italia Ricci, is easy to identify with….even as a healthy person. She's likable, real, and an outstanding actress. I'm drawn to her character as I would be to a friend in need.
One viewing and you'll be Chasing Life each week as well!
Tune in to Chasing Life at 

9:00pm ET

/PT on ABC Family.
Official ABC Family "Chasing Life" website: www.abcfamily.com/chasinglife