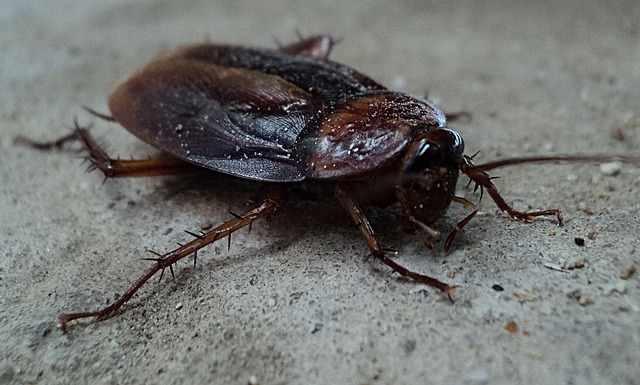 Want to keep pests out of your home? To do this, you need to work out exactly how pests are getting in. Below are five common entry points for pests, and what you can do to keep pests out.
Through open windows
The most obvious way in which pests enter is through open windows. This is the most common entry point for flying insects like mosquitoes, moths, flies, and wasps. Spiders, ants, and other creepy-crawlies may also come in via open windows. 
Shutting windows is an obvious solution to this (especially worthwhile at night when bugs are attracted into open windows by warmth and light). However, a better solution is to install insect screens – this allows you to still open a window to let a breeze in while keeping bugs out. 
Under doors
Doors that have gaps underneath can allow pests to crawl underneath. This could include everything from cockroaches to small rodents. 
If you can feel a draft blowing under a door, it's usually a sign that there's a gap there that needs to be blocked up. A metal threshold could be worth adding to the bottom of exterior doors to keep out pests. 
Through cracks in walls
Cracks in walls can also let in all kinds of pests – especially if these cracks are large. Ants and termites typically enter through cracks. Rodents like mice can also enter through cracks (a crack wide enough to fit a pencil in is enough to let in a baby mouse).
You can seal up a crack by using a filler compound and a stiff putty knife. In the case of larger cracks, you may want to pay for a structural inspection. This can ensure that there are no foundation issues causing the cracks, which may need to be fixed first. 
Through cracks in your roof
A damaged roof can also let in pests. This can include bats, birds, wasps, spiders, and even roof rats. 
If you've found pests nesting in your attic, consider paying for a roof inspection to see if there is any damage. You may find that there are gaps around the flashing that need to be sealed up or loose tiles that need to be secured. Soffit & fascia repair may also be necessary – this underside of the roof can get damaged over time and can often let in critters.
Up through your foundations
Pests can enter your home from underneath too. Cracks in a basement could let in all kinds of creatures from termites to beetles. If your home has a crawl space, this could also be a hotspot for pests to lurk – cracks in your floor could let these in. If you spot any of these creatures in your home, you'll need to get some expert help to remove them. A good termite inspection and treatment service will solve the immediate issue, and sealing the cracks will prevent the pests from coming back. 
Make sure the foundations of your home are well sealed. If you've got a basement and have been seeing pests, it could be worth inspecting every inch of the wall and floor to see if there are any entry points. If your home has a crawl space underneath, you could consider blocking this off or filling this to help reduce pests.